The year was 2016. Giant pandas were taken off the endangered species list. After a 108-year drought, the Chicago Cubs won the World Series. Moviegoers flocked to see La La Land. And the Devolutions team revealed the best mobile apps for IT pros.
Well, here we are in 2020, and SO MUCH in the world has changed over the past four years — including the must-have mobile apps for IT pros. And so, here is an updated list for your technical superheroes who are always helping colleagues, serving clients, and functioning as the life-giving veins of your company.
Please note: we have only selected mobile apps that do not require the purchase of a separate desktop app account.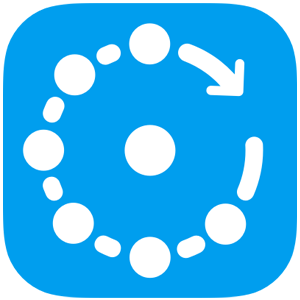 Fing
OK, you caught us: we also included Fing in our 2016 edition of must-have mobile apps for IT pros. But the classics never go out of style, and Fing remains an essential tool (albeit with a different logo this time around).
Fing is a network scanner that is used by more than 35 million people. Through patented technology, it discovers and identifies all of the devices connected to a WiFi network, and helps you answer critical questions like:
Who is on my WiFi?
Is someone stealing my WiFi and broadband?
Have I been hacked?
Is my network secure?
Are there hidden cameras around here?
Why is my streaming service (e.g. Netflix, Hulu, Amazon Prime, etc.) buffering?
Is my internet provider giving me the speed I pay for?
Fing's interface is intuitive, and they're always adding new features. The popular mobile app is available on iOS and Android.
WiFi Analyzer
WiFi Analyzer is an easy-to-use app that shows all of the channels in use around you, and then ranks each one so that you can optimize your connection. It is especially useful for understanding how wireless network strength changes at different points in a house or office. The app also features:
Support for 2.4 GHz / 5 GHz
Real-time data and distance calculations
History of signal strength
MAC address copying
Hidden WiFi detection
WiFi Analyzer is available on Android and supports 7 languages.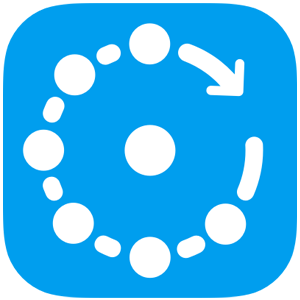 Tasker
Tasker is one of those "how did I ever survive before using this?" mobile apps. It allows you to transform your smartphone into a geniusphone by automating just about any task. For example, you can launch apps, change app/device settings, send SMS, have incoming texts read out loud, and much more — simply by instructing Tasker to do something when a certain trigger happens (i.e. time of day, location, WiFi network connection, etc.). Tasker features more than 200 built-in actions, and you can add more through plugins.
Tasker is available on Android.
Evernote
Evernote has been around for a long time — and for many good reasons. First of all, it's ideal for storing and organizing all kinds of information. It's also very flexible, and lets you add images, typed text, handwritten text, attachments, and more. There's also a cool web clipping tool for Chrome that allows you to capture any page that catches your interest, automatically snap a picture of a document, and make it searchable. Premium subscribers can also annotate PDFs or images with text, handwriting, and arrows.
Currently, Evernote Plus and Premium cost $35/year and $73/year, respectively, and they are available on iOS and Android.
PingTools
Don't let the name fool you, you can do much more than just Ping with PingTools. For example, you can:
Check network connection status, WiFi IP address, external IP address, ISP information, and more.
Check network resources on schedule (great for proactively detecting problems).
Check for other network devices to see who's connected to the LAN and what they're doing.
Trace the route of data packets from devices to target hosts.
Analyze network bandwidth.
Scan TCP ports.
Access Whois data.
Display UPnP devices on the local network.
Explore Bounjour (ZeroConf, Avahi) services on the network.
Scan for local WiFi access points (supports 2.4 GHz and 5 GHz).
Scan the WiFi subnet to find other hosts.
Query DNS servers.
There's also an IP calculator, which is very handy when setting up network equipment and determining network parameters, the range of an IP address, and the subnet mask.
PingTools Pro is available for Android.
Remote Desktop Manager
Remote Desktop Manager is a free tool that enables access to all your remote connections and passwords. The app supports a wide range of remote connections, including RDP, VNC, ARD, SSH Shell, SSH Tunnel, Proxy Tunnel, Telnet, Wayk Now, FTP, TFTP, SFTP, and many more. Once configured, you can easily launch a connection using a single tap to connect to your remote servers, virtual machines, and other workstations.
If you wish, you can also integrate the Remote Desktop Manager mobile app with the Remote Desktop Manager Enterprise desktop app to connect to your centralized database and access all your data from anywhere. Supported data sources include Microsoft SQL Server, XML File, Devolutions Online Drive, Devolutions Online Database, Devolutions Password Server, Dropbox, WebDAV, MySQL, MariaDB, Google Drive, and many more.
Remote Desktop Manager is available on both iOS and Android.
What About You?
Hopefully, we've given you some new app ideas that will help you secure and control the IT chaos in your environment.
Have you used some/all of these apps? If so, please share your feedback, as well as any recommendations you have. What apps are essential in your day-to-day work?