SUMMARY

Our solutions are designed to seamlessly integrate to unleash more functionality and greater affordability. In this blog we take a tour of the integrated features that are now available across the latest major releases (version 2023.2) for Remote Desktop Manager, Devolutions Server, and Devolutions Hub Business.
Table of Contents
Focusing on Integrations
One of the most important aspects of our solutions is that they are designed to seamlessly integrate. This unleashes greater productivity, efficiency, visibility, security, and governance. It also allows customers to save money by purchasing precisely and only what they need.
Today, you are invited on a tour of the new and improved features that are now integrated in the latest versions (2023.2) of Remote Desktop Manager, Devolutions Server, and Devolutions Hub Business.
To keep things simple, as we look at each new integrated feature, we will use this standard format:
Feature
Applicable Solutions
Description
Screenshots
Are you ready for the tour to begin? THEN LET'S GO!
User Interface Profiles: IT Professional and Business User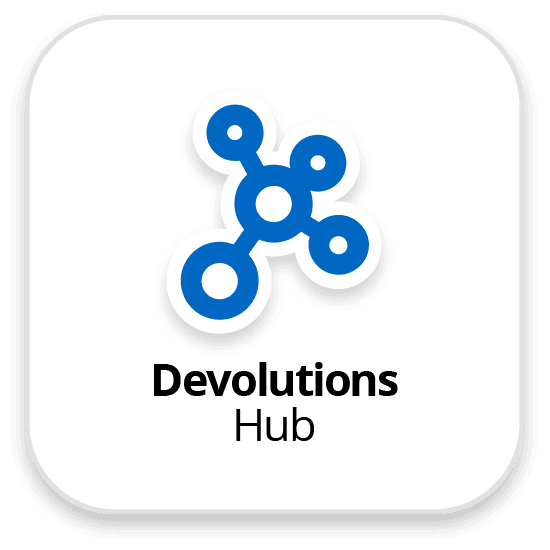 To improve administration and user experience, we have renamed an existing user interface profile (IT Professional) and introduced a new one (Business User).
IT Professional: This is the default profile, which current users will be familiar with. The interface displays all entry types and advanced options (provided that a user has the requisite permissions to access them).
Business User: This is a new streamlined interface that only displays entry types that are typically relevant for business users, and removes advanced options.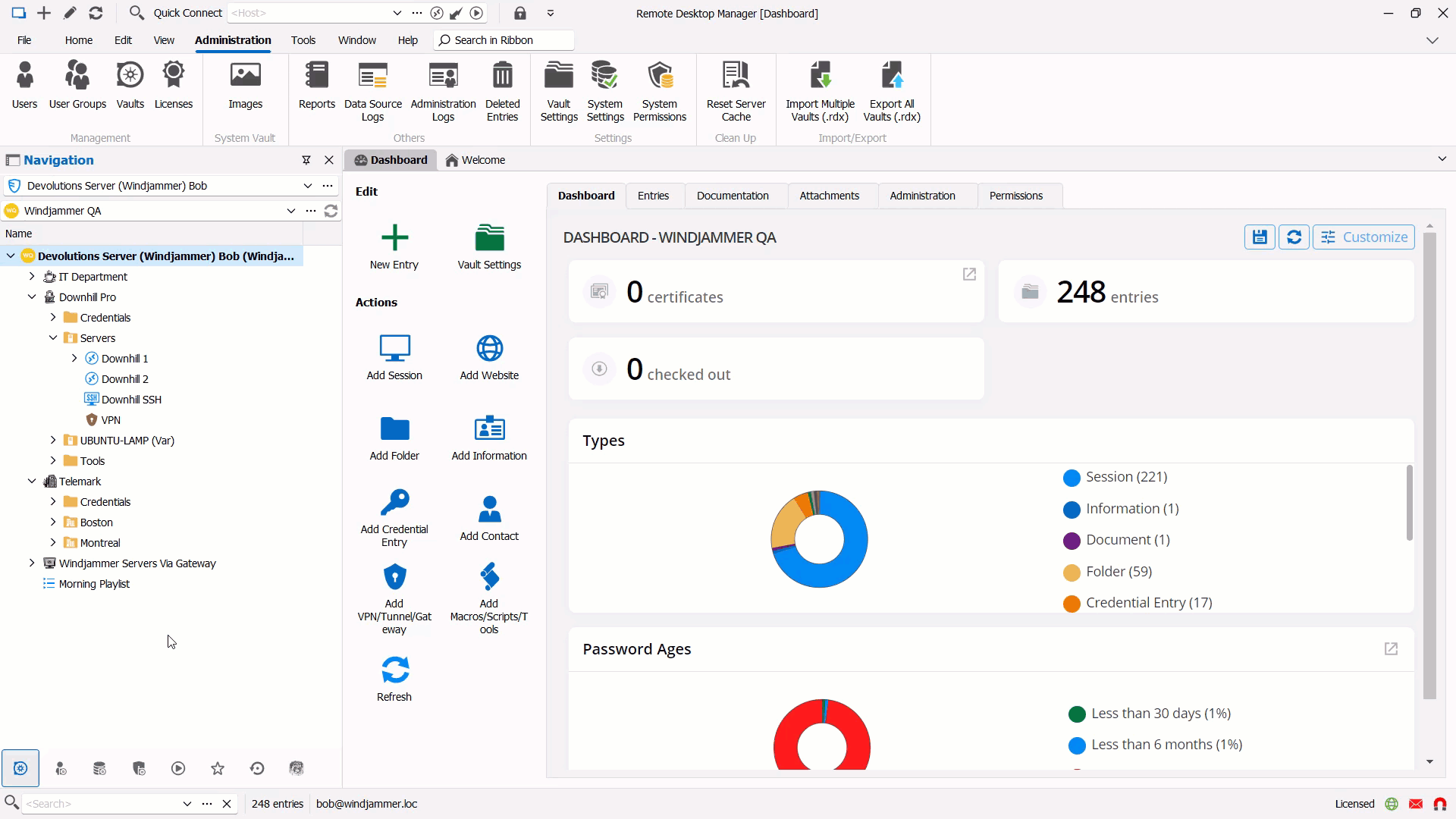 Improved Temporary Access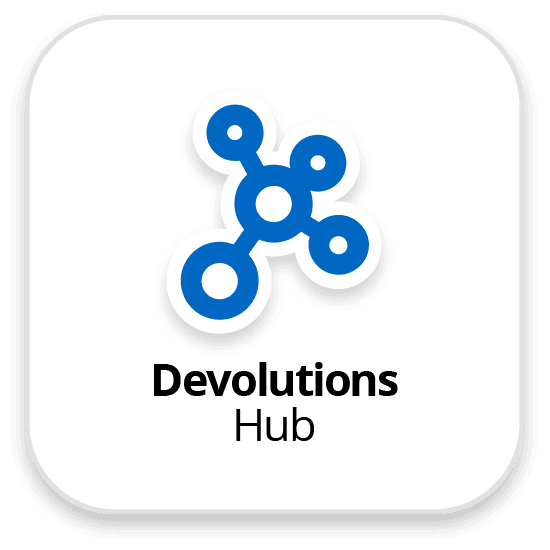 Our Development Teams have significantly improved how temporary access functionality works in two areas:
Simultaneous Requests: When a user requests access to an entry with related dependencies (such as VPNs or credentials), the associated entries are now automatically granted at the same time. This eliminates the need to request each item individually.
Future Requests: Users can now request temporary access for a future date/time range. During the specified timeframe, access to the entry will be granted, providing more flexibility and convenience. This feature is especially helpful when Administrators are not readily available (or not available at all), such as during evenings or weekends.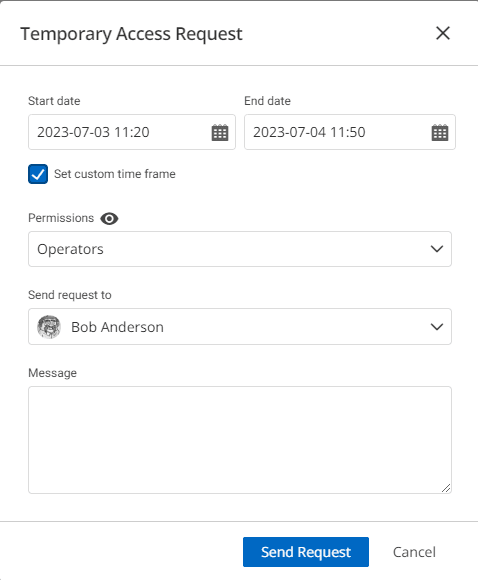 Grant Temporary Access for a Specific Duration or Custom Time/Date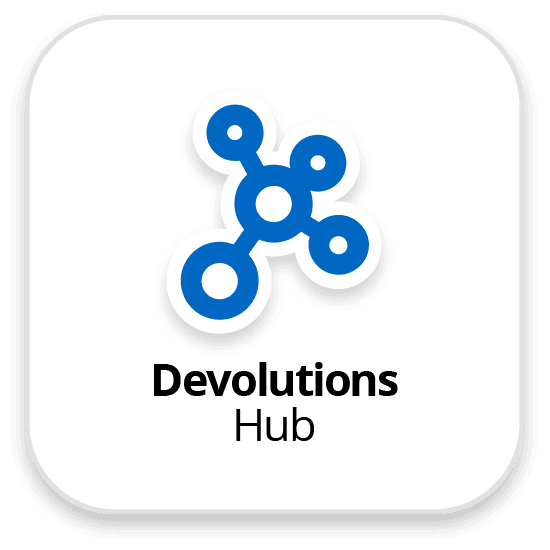 Administrators can now grant a user temporary access to entries for a specified duration, or for a custom date and time. On the operations side, this improvement makes access management more efficient and controlled. Please note to enable this functionality in RDM and DVLS, the Temporary Access Mode must be set to Allowed in the Vault's Security Settings.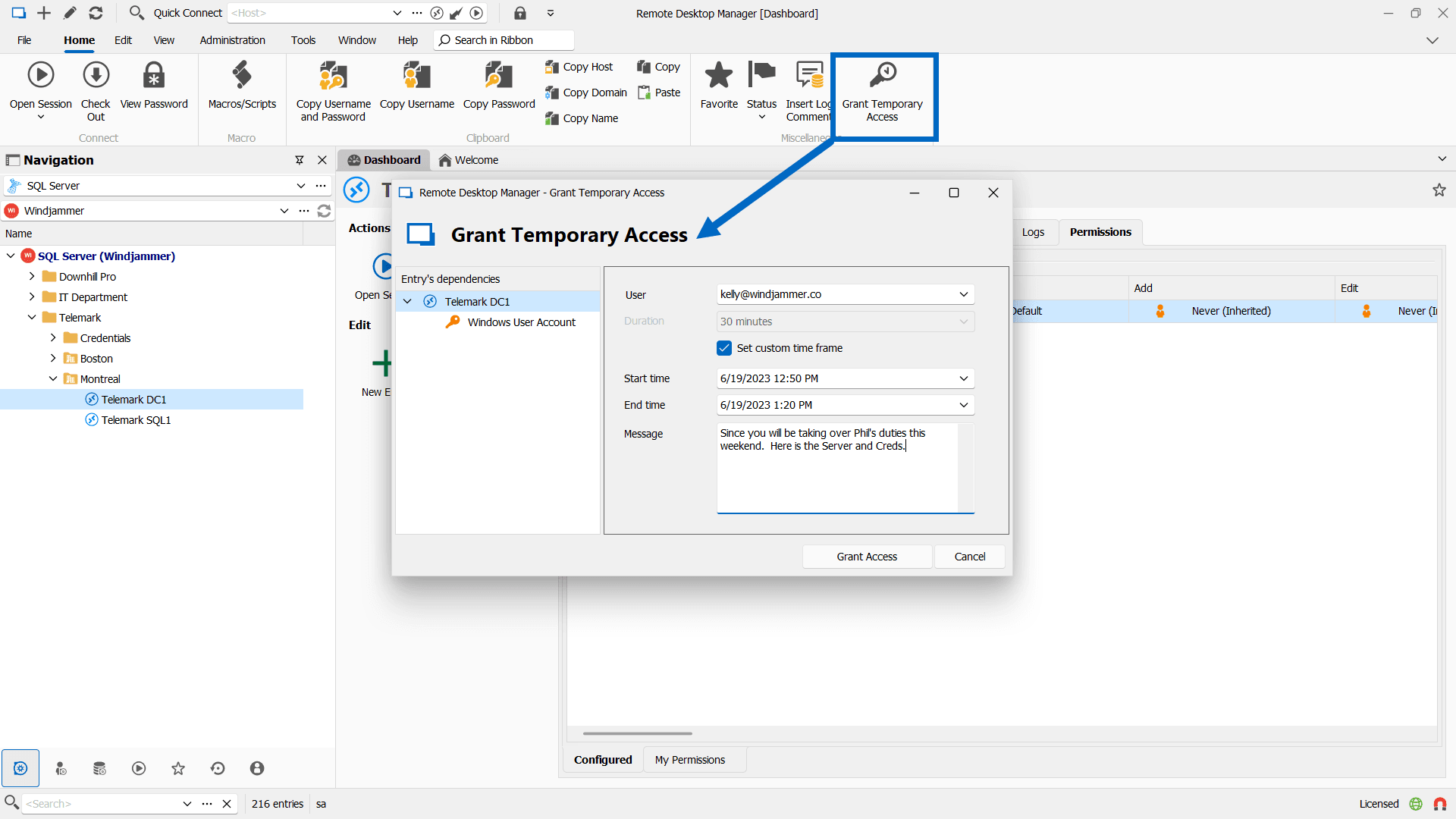 Request Access to Publicly-Shared Vaults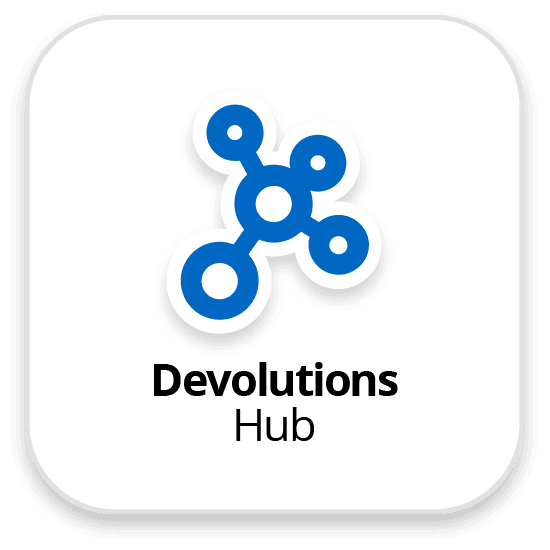 With this new integrated functionality, users can now request access to a publicly-shared vault that is visible on their list (please see note below). Once a request is sent, the Administrator(s) and Vault Owner(s) are notified, who can then grant or deny it accordingly.
Note: By default, shared vaults are set as private in the System Settings. To make a shared vault public, an Administrator must change the Vault Visibility setting to public (either system-wide or individually on a vault). Vault Owners can be assigned to each vault in the Vault Management section.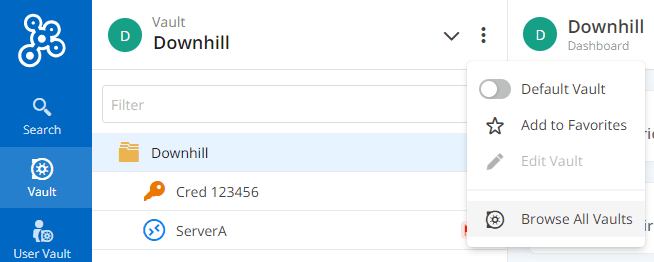 Link Two User Accounts to the Same License
Many users have requested this improvement—and we are happy to make it happen! Here is the background: some users have two accounts within their vaults. For example, they have a standard account for regular day-to-day tasks, and a "super account" with elevated permissions for privileged tasks. In the past, the only way to accommodate this use case was to have two separate licenses. Well, not anymore! Now, users can link BOTH accounts to a SINGLE license!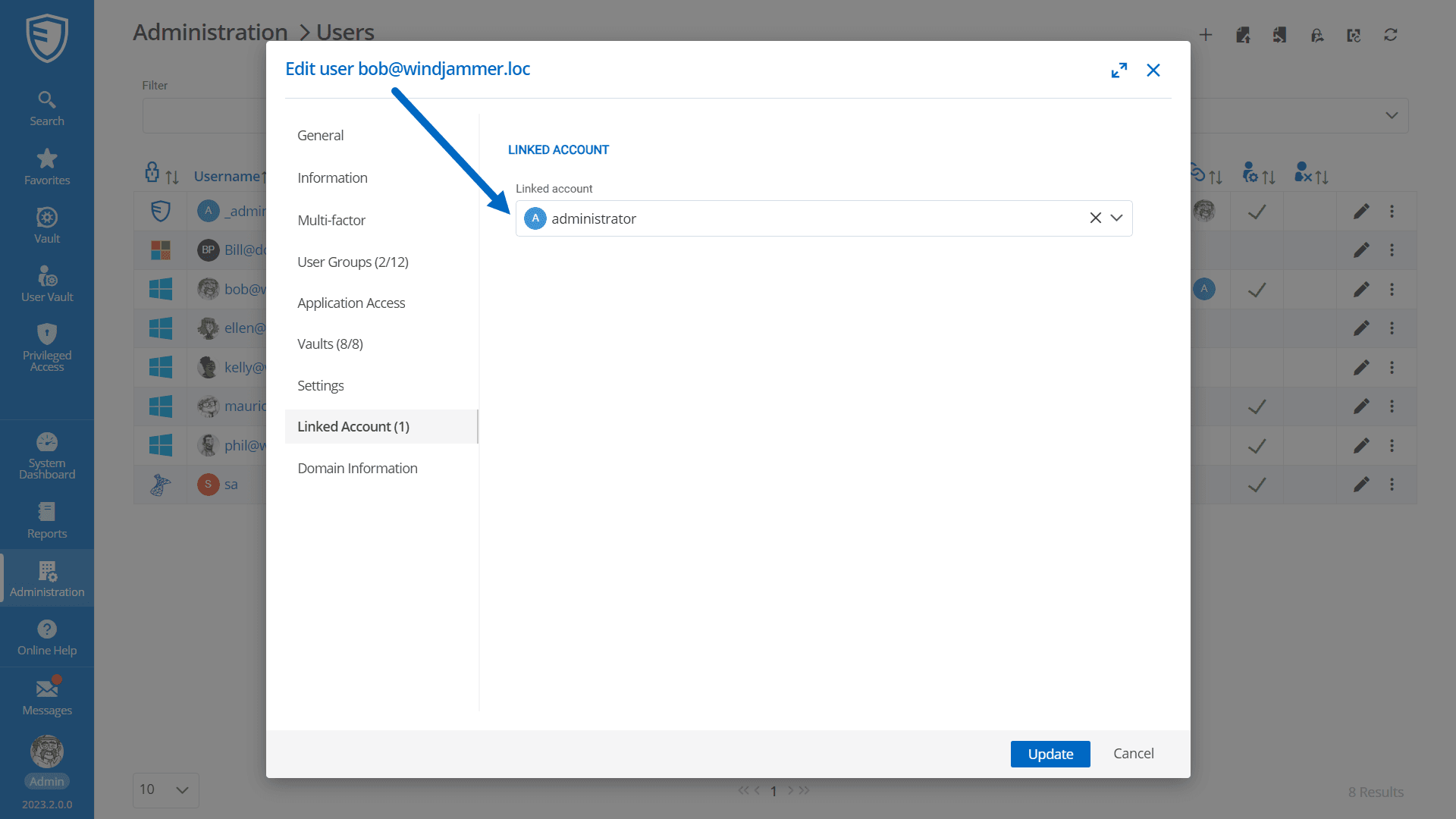 System Vault for Centralizing Common Resources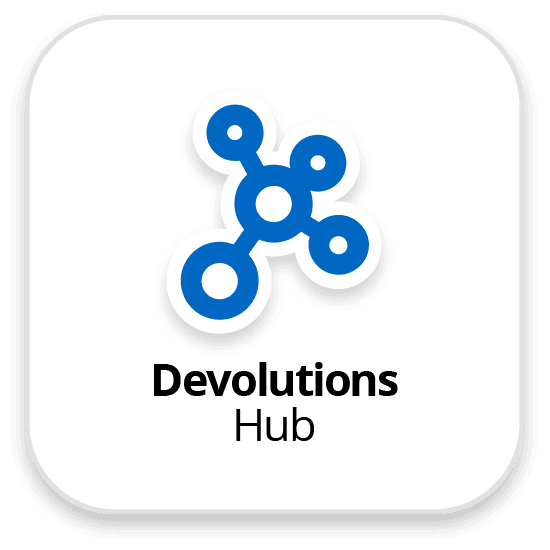 We have introduced a new System Vault, which centralizes commonly used resources (macros, VPNs, and contacts). It is no longer necessary to populate each shared and/or individual user vault with these globally used resources.
Administrators will find the new System Vault on the primary toolbar, beside their other vaults.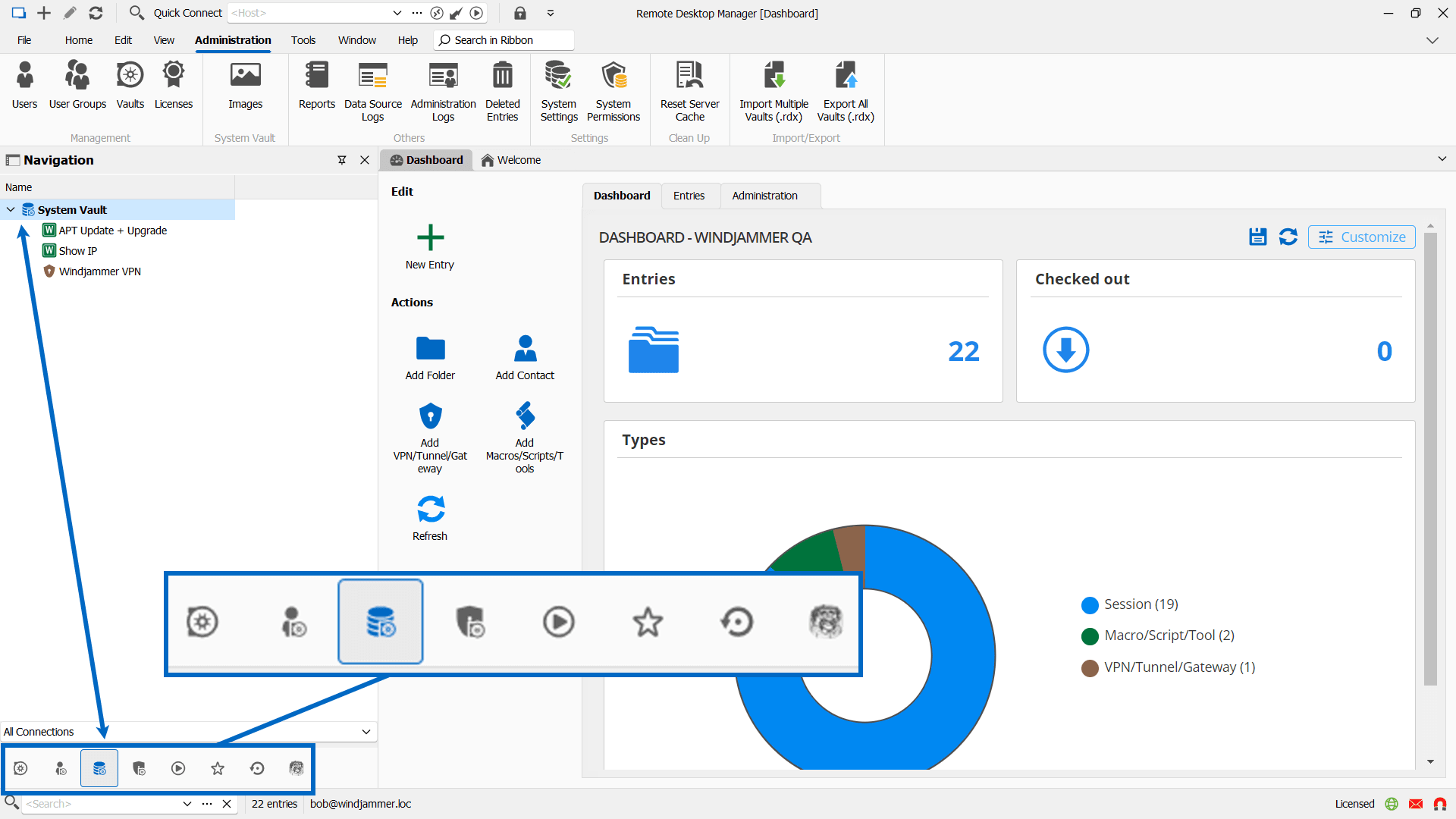 Tell Us What You Think
We want to know what you think of these new and improved integrated features. Tell us what you like, what you don't, and what you want us to change, fix, add, remove, or reinvent. We will continue relying on your feedback to make our solutions better.
Sharing your experience and advice is easy. You can comment below, contact our Support Team, or post in our forum. We are always listening to you!