Legendary science fiction author Arthur C. Clarke has claimed that "Any sufficiently advanced technology is indistinguishable from magic." Well, the following groundbreaking technologies are not magical. Nevertheless, they do have the potential to help solve the biggest challenge of our time: the coronavirus pandemic.
LG's COVID-19 Robot
If you happen to be in a hotel, restaurant, or retail establishment later this year (which would be a good sign!), and you come across a robot that is gliding around and irradiating and disinfecting various touchable surfaces with an ultraviolet C (UV-C) light, don't panic: everything is fine. You've simply caught a glimpse of LG's COVID-19 Robot, which can easily weave around objects like tables, chairs, and furniture, and disinfect a room in 15-30 minutes. What's more, the robot is programmed with a motion detector to avoid exposing nearby humans to harmful UV rays.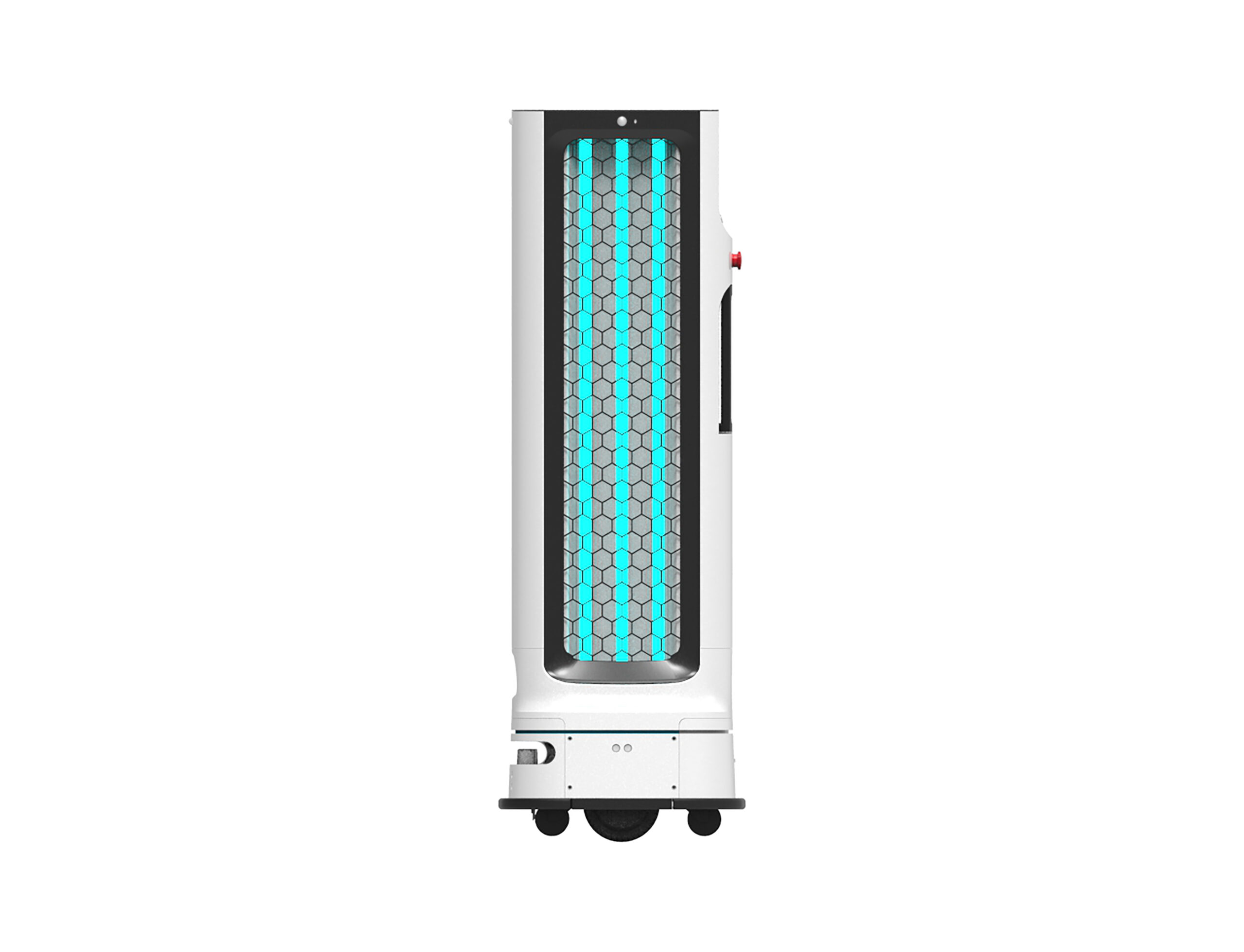 Mundus Pro UV-C Disinfecting Tray
One of the most promising UV-C disinfecting products arriving on the market is the Mundus Pro UV-C Disinfecting Tray, with claims to remove 99.999% of bacteria and viruses — including SARS-CoV-2, the virus that causes COVID-19 — from everyday small items like phones, masks, wallets, keys, etc. Each full disinfecting cycle takes about eight minutes. The device uses a combination of UV-C light, microbe-oxidizing ozone, and dirt-repelling titanium oxide. It has been certified as safe by the Environmental Protection Agency (EPA) and independent laboratories. Plus, up to three devices can be charged at the same time via Qi-certified fast-charging wireless charge spots and one USB-A quick charge port.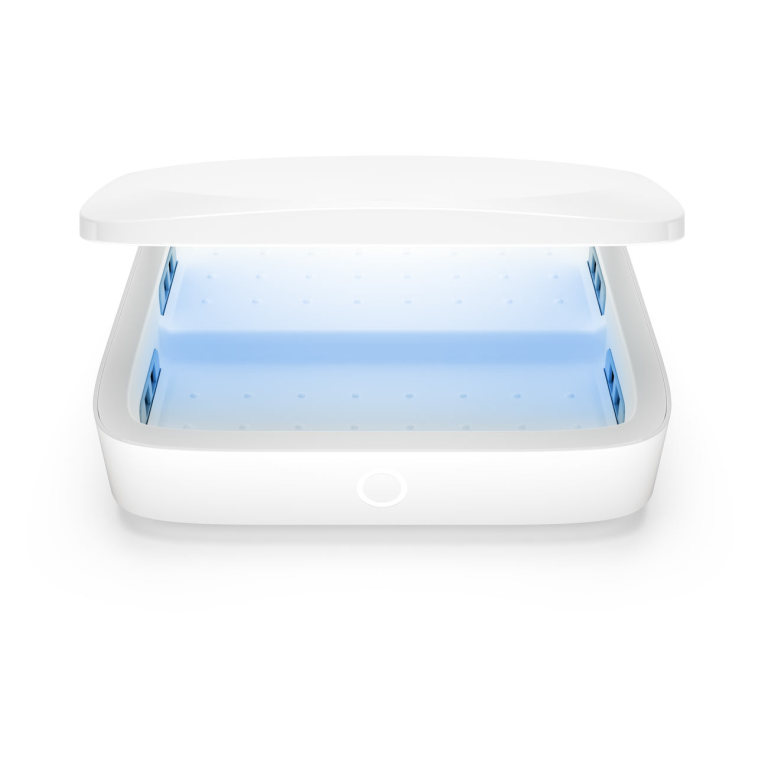 Razer's Project Hazel
Dubbed "the world's smartest mask," gaming company Razer's Project Hazel promises to solve a problem that all of us have faced many times in the last several months: struggling to make sure that other people can understand what we're saying when wearing a mask, and vice versa. Project Hazel's design features a built-in mic and amplifier combo, which prevents speech from being muffled. It also features N95 medical-grade respirators, as well as "Smart Pods" that regulate airflow and filter out airborne germs. While the focus is on health and not on fashion, it must be said that Project Hazel is maybe the coolest-looking mask you'll ever see. There are customizable lighting zones on each ventilator, which can shine 16.8 million colors. On top of this, the mask's interior lights up automatically when it's dark.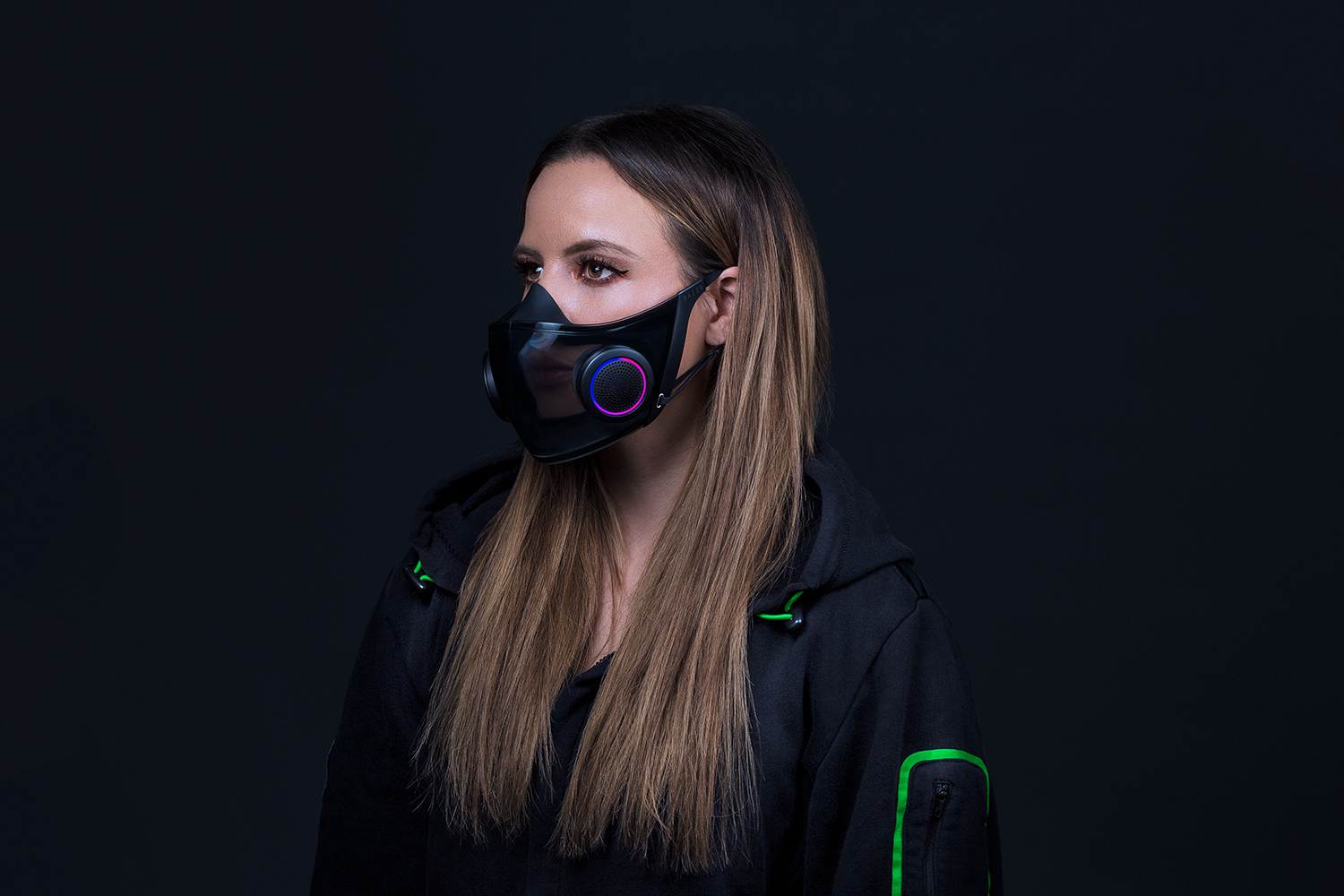 LG's InstaView Refrigerator with UVnano
Do you have (or do you crave) a refrigerator that has a built-in drinking water dispenser? If so, you may be concerned about bacteria on the nozzle. That's where LG's InstaView Door-in-Door Side-by-Side Refrigerator with UVnano comes to the rescue. It automatically turns itself on every hour to wipe 99.9% of bacteria from the dispenser tap, such as staph, E. coli, and pseudomonas aeruginosa. It is also possible to manually activate the disinfecting mechanism anytime, simply by pressing a button. Plus, it has voice-activated features to open the door display the day's agenda, or report the status of the water filter. It can also be set up with Amazon Dash to automatically order and deliver a new water filter when the current one is almost used up.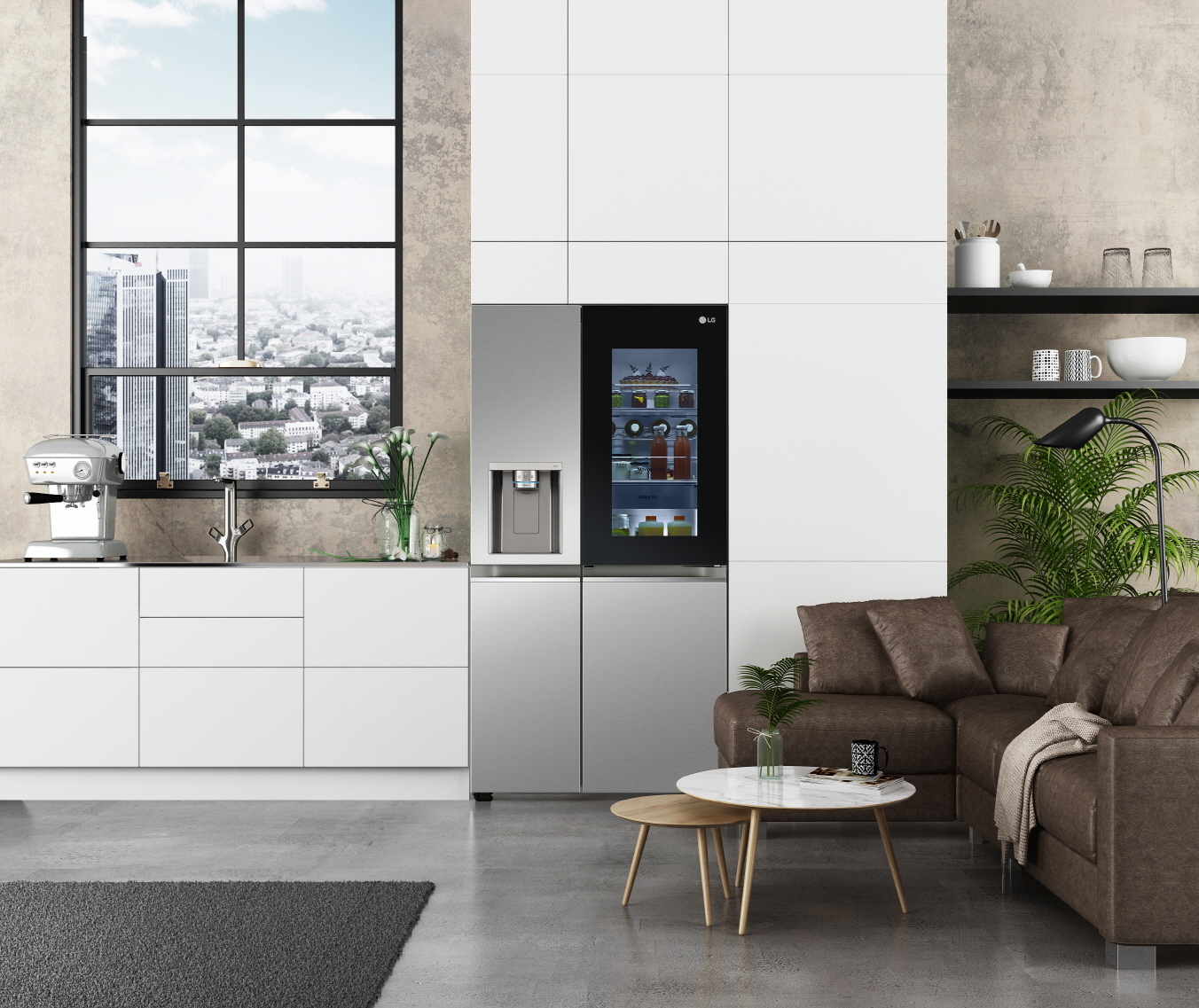 Plott's Ettie
Ettie is the world's first doorbell that integrates image recording, real-time alerts, and most importantly given the pandemic, temperature tracking. Yes, you read that correctly: when anyone comes to the door, Ettie will take their temperature and determine whether to allow them to enter. If it lets them in, Ettie records the time and the visitor's temperature, and takes a picture of them. It can also be programmed to track headcount and send out an alert when capacity has been reached.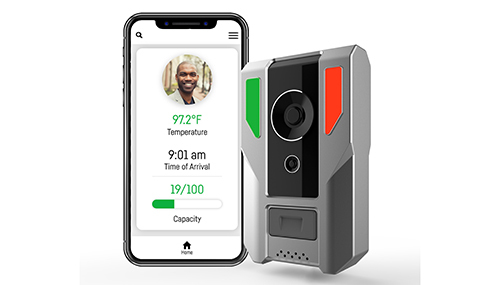 The following three groundbreaking technologies that can help in the fight against COVID-19 have all been developed in Quebec, Canada, which is where Devolutions is headquartered. We are proud of these Quebec-based companies for generating these potentially life-saving solutions!
VitalTracer Ltd.'s VTLab Smartwatch
Invented by Montreal-based PhD student Azadeh Dastmalchi, VitalTracer Ltd.'s VTLab Smartwatch monitors and tracks vital signs, such as temperature, blood pressure, blood oxygen saturation, heart rate, and respiratory rate. It can even keep an eye on electrocardiogram and photoplethysmography signals. All of this data is delivered directly to physicians or caregivers using Bluetooth or Wi-Fi. It can also be viewed on a smartphone and kept in the cloud.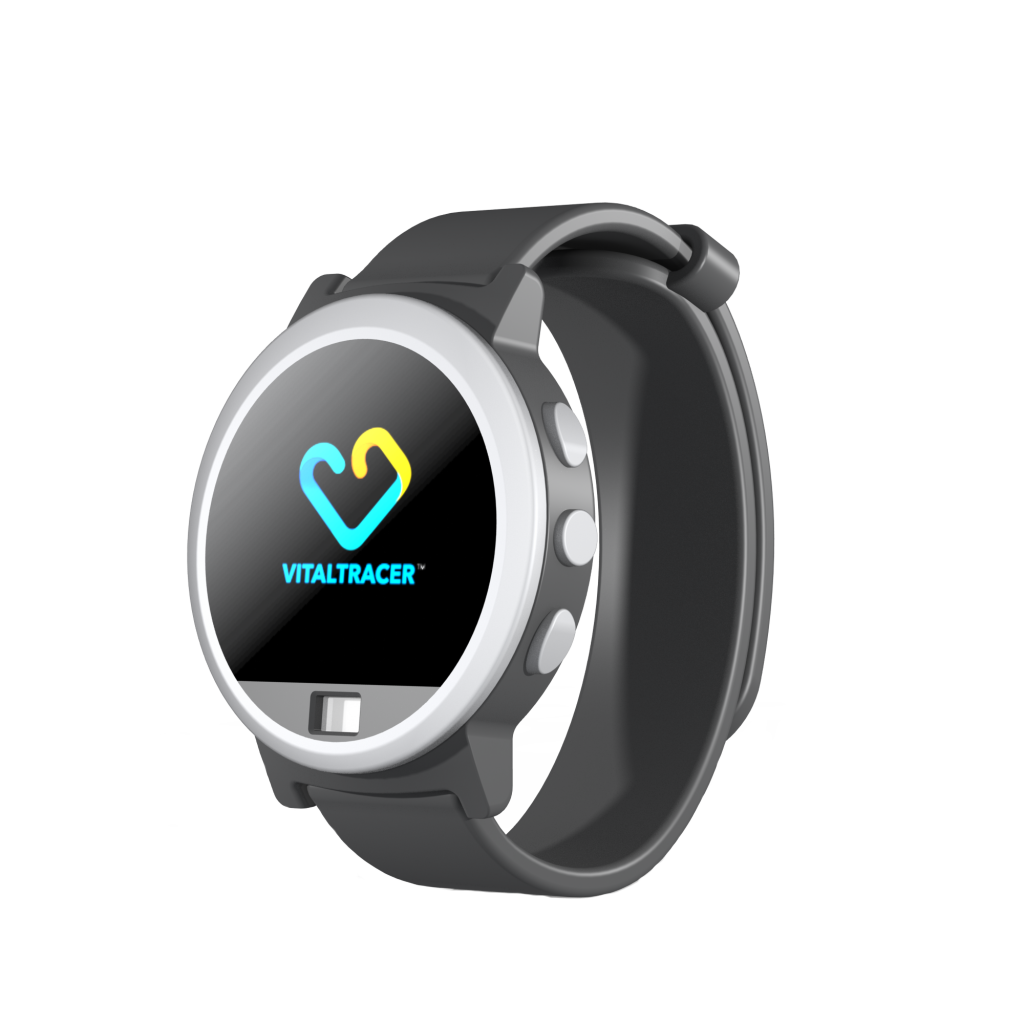 Safeteams' Interconnected Wearable Devices
Montreal-based Safeteams has invented interconnected wearable devices (clips with a unique identifier), which help employers quickly identify all employees and areas that have been in contact with an individual who has tested positive for COVID-19. In these cases, the platform provides employers with a list of employees who are at-risk, so they can be isolated to limit the spread as quickly as possible. And if there is a contamination, areas visited by infected individual(s) can be prioritized and isolated for decontamination.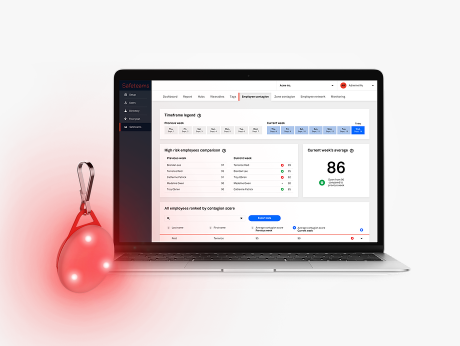 Sanuvox Technologies' Germicidal Technology Devices
Montreal's Sanuvox Technologies has developed ultraviolet germicidal technology devices that can disinfect a classroom, laboratory, waiting room, doctor's office, patient's room, or even an operating theatre, in a few minutes. The devices are capable of fighting the COVID-19 virus, as well as all other viruses and bacteria.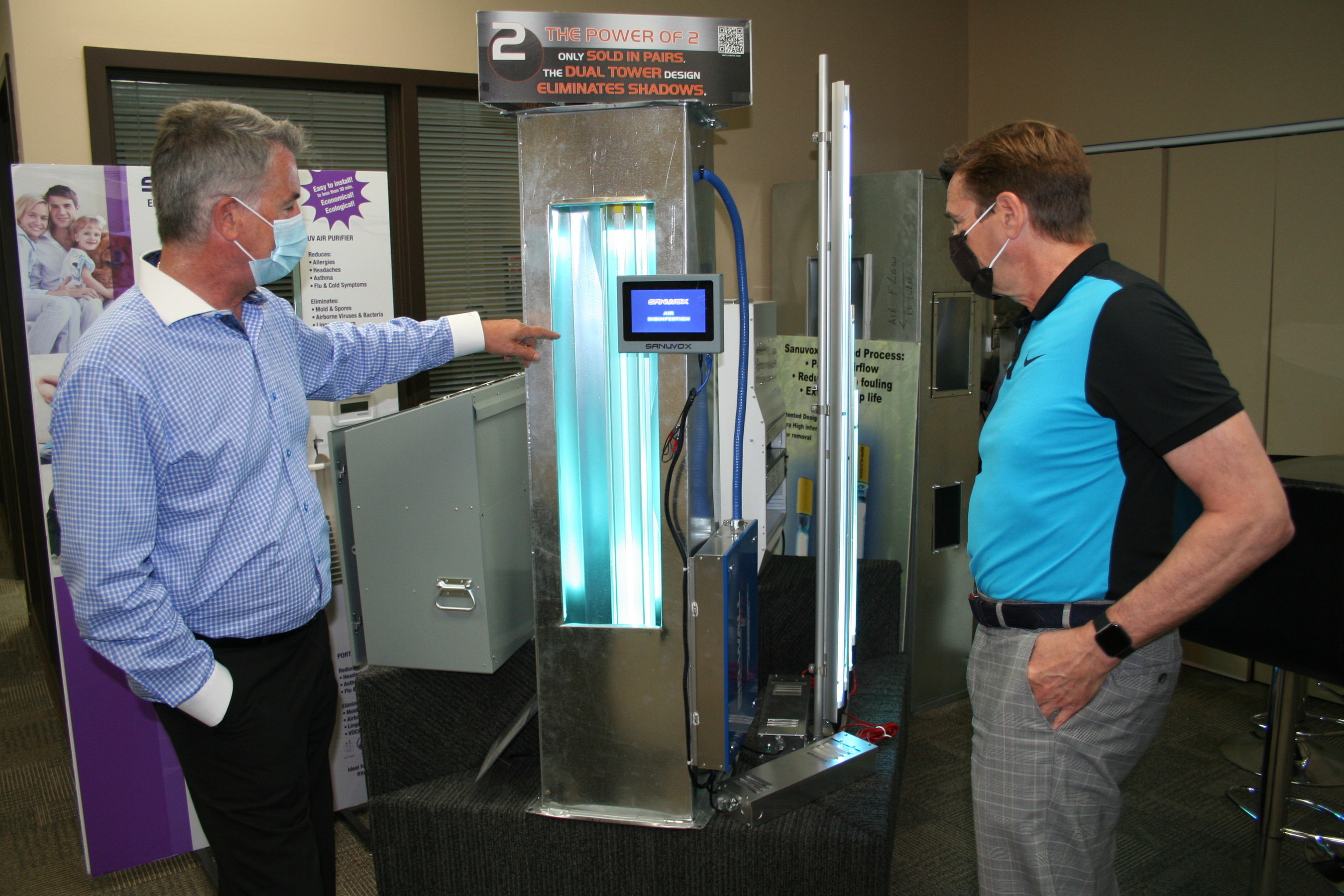 What Do You Think?
What do you think of these groundbreaking technologies to help in the fight against COVID-19? Are there other technologies you think we could add to our list? Please share your comments below.