Greetings everyone! As David discussed in his annual Devolutions 2023 Roadmap, a key advantage of our core and companion solutions is that they seamlessly integrate. This unleashes enhanced benefits in several areas, including: productivity, efficiency, security, visibility, compliance, user management, governance, and affordability.
Below, we explore the unified improvements and additions that have been globally implemented across Remote Desktop Manager, Devolutions Server, and Devolutions Hub Business in their respective 2023.1 releases.
Then, we will look at the unified improvements to our companion solutions: Devolutions Gateway, Devolutions Workspace, and Devolutions Web Login.
WHAT'S NEW ACROSS OUR CORE SOLUTIONS
Feature Improvements
Customizable Dashboards: you can now choose the widgets that you want displayed on your dashboard. This gives you quick access to the information that is most important to you. Adding and removing widgets is also very simple: just click the widgets icon, check/uncheck accordingly, and then click save.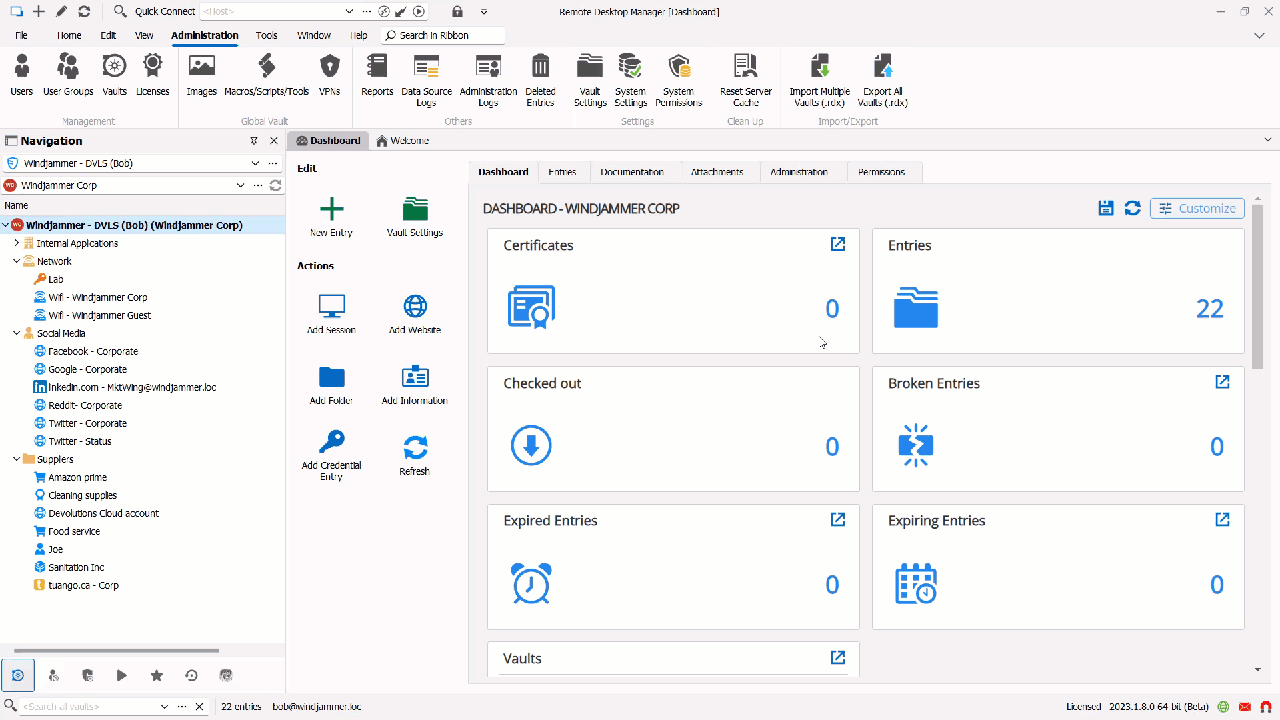 Better Reporting: You will find new and improved logs across all solutions, which offer more customizable options and criteria. Plus, we have improved both naming conventions and logging to external tools (e.g., Syslog, Windows Events, etc.).
Global Image List Management: In the past, custom entry images were stored in the entries themselves. Now, you can store them in the data source globally. This should reduce vault size and improve data source performance, especially if you have many entries. It's also easier to use custom images throughout RDM.
Additions and Enhancements
New Onboarding Process: We have taken the initial steps to improve the onboarding process for admins and users on our various platforms. This includes step-by-step wizards, tutorial videos, information screens, improved release notes, and easy access to support.
Below is an example of RDM's data source creation onboarding process:
This year, we have put a major focus on user experience. Stay tuned for more enhancements, and let us know what you would like to see in upcoming versions.
Treat "Hidden" Custom Fields as Sensitive Data: You now have the option to make Custom Fields in entries sensitive, which will encrypt the data. A new "CanViewSensitive" permission has been added to all users to have access to this entry field.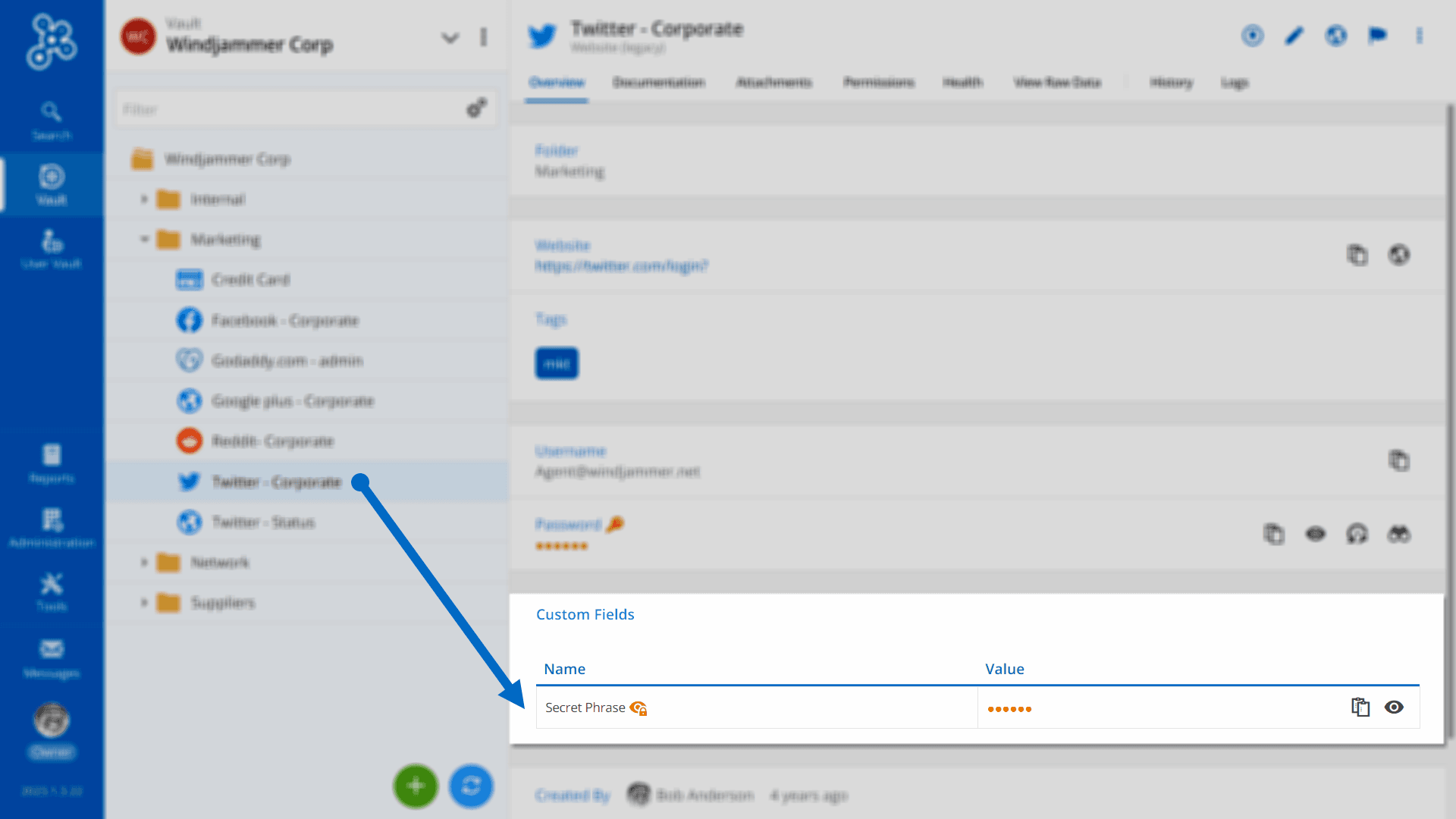 New "Flag Connections as Broken": To improve efficiency and consistency, users can now report issues with entries directly to Admins. Users can also leave a comment, as well as flag an entry as "Broken."
Admins receive an email notification and an update to the "Broken Entries" widget on their dashboard. Once they've assessed and resolved the issue, they can change the status back to normal.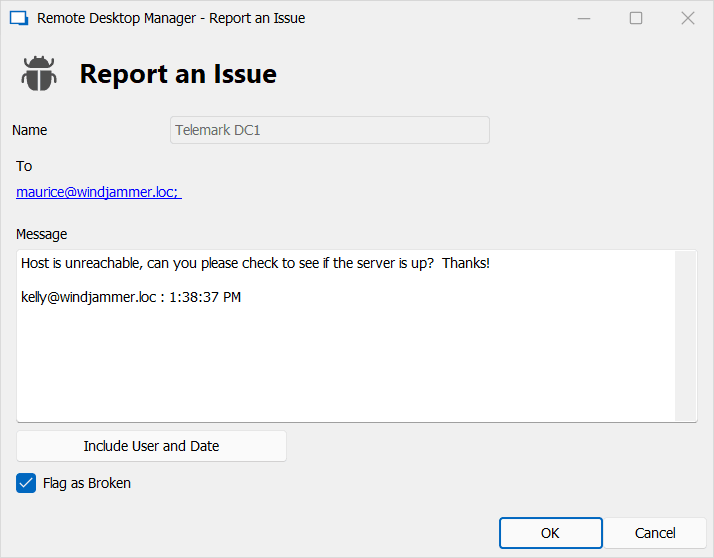 WHAT'S NEW ACROSS OUR COMPANION TOOLS
Devolutions Gateway
Devolutions Gateway, which integrates with Devolutions Server and Devolutions Hub Business, provides authorized just-in-time access to resources in segmented networks. This is more secure and efficient than using a VPN or RD Gateway (learn more about this here). Here is what's new in the 2023.1 release:
We are adding Telnet support as a list of Gateway-supported protocols.
We are adding the ability for Websites to pass through the Devolutions Gateway via the Devolutions Web Login browser extension.
Devolutions Workspace
Devolutions Workspace is a mobile and desktop app that brings together four solutions — Authenticator, Devolutions Hub Business, Devolutions Hub Personal, and Devolutions Server — onto a single, centralized application (available for Windows, Mac, iOS and Android). Here is what's new in the 2023.1 release:
Autofill Support for Devolutions Server: You can now pull website credentials from your Devolutions Server vaults, and have them automatically populate web forms when using your mobile device.
Push Notifications with the Devolutions Workspace app: When a checkout request is sent from Devolutions Server, the approver will now receive a push notification on their mobile device that directs them to the approval section in the Devolutions Workspace app.
Add attachments: You can now add attachments using the Workspace Desktop app.
New Onboarding Wizard: We have made onboarding simpler and faster with guided help, app-wide tooltips, and an easier-to-use interface (see images below).
TELL US WHAT YOU THINK
Many of the new and enhanced features in our core and companion solutions are the result of user feedback. Please continue sharing your experiences and advice, so that we can keep making things better. You are invited to comment below, post in our forum, or get in touch with our support team directly.
MORE IMPROVEMENTS ON THE WAY!
We are working on many other improvements that will be globally implemented across upcoming versions of our core and companion solutions. For a quick look at just some (but not all!) of the good things that we have planned this year, please check out David's Devolutions 2023 Roadmap. We're just getting started!