Floppy disks. Analog RGB monitors. Dot matrix printers. Dial-up modems. Joysticks. CompuServe.
Ah yes: these are relics of a bygone tech era characterized by the sweet melody of a screeeEeeeEeeEEEEeeching dial-up modem, the command line awesomeness of MS-DOS (dir/w, anyone?), and let us not forget the life-and-death importance of "parking" a hard drive before moving a computer.
All of this sweet, geeky nostalgia was the inspiration for our December poll question: What old-school computer launched your love of IT?
It turns out that MANY of you were in the mood to reflect on the good ol' days, because this was one of our most popular polls ever with over 50 responses!
The Responses
And so, what old school systems played a pivotal role in turning all of you into the smart and successful IT pros you are today? Let's start with the CLEAR WINNER (honestly it wasn't even close).
C64 4TW
If you asked most folks in the 70s and 80s about "the Commodores," they would think you were talking about the funk and soul band led by Lionel Richie.
But if you asked budding geeks the same question, they would — of course — know that you MUST be talking about the legendary Commodore 64:

Photo Credit: Bill Bertram - Own work, CC BY-SA 2.5, https://commons.wikimedia.org/w/index.php?curid=133083
Just how beloved and important was the C64 to the members of our community? A whopping 20% of you point to this particular system — in all of its shimmering 8-bit glory — as launching your love affair with IT. And here's a fun fact: the C64 is the highest-selling computer system of all time, with estimates placing the number sold between 12.5 and 17 million units. That's A LOT of hours playing Bubble Bobble!
Also in the Race
What about some of the other systems that paved the way for your future IT greatness? Here is a list of systems that were mentioned multiple times in the responses:
Apple IIe
Atari 600XL
Commodore Amiga
IBM/IBM Compatible 268, 386, and 486
MSX
Synclair Zx81
Synclair ZX Spectrum (pictured below — the classics never go out of style!)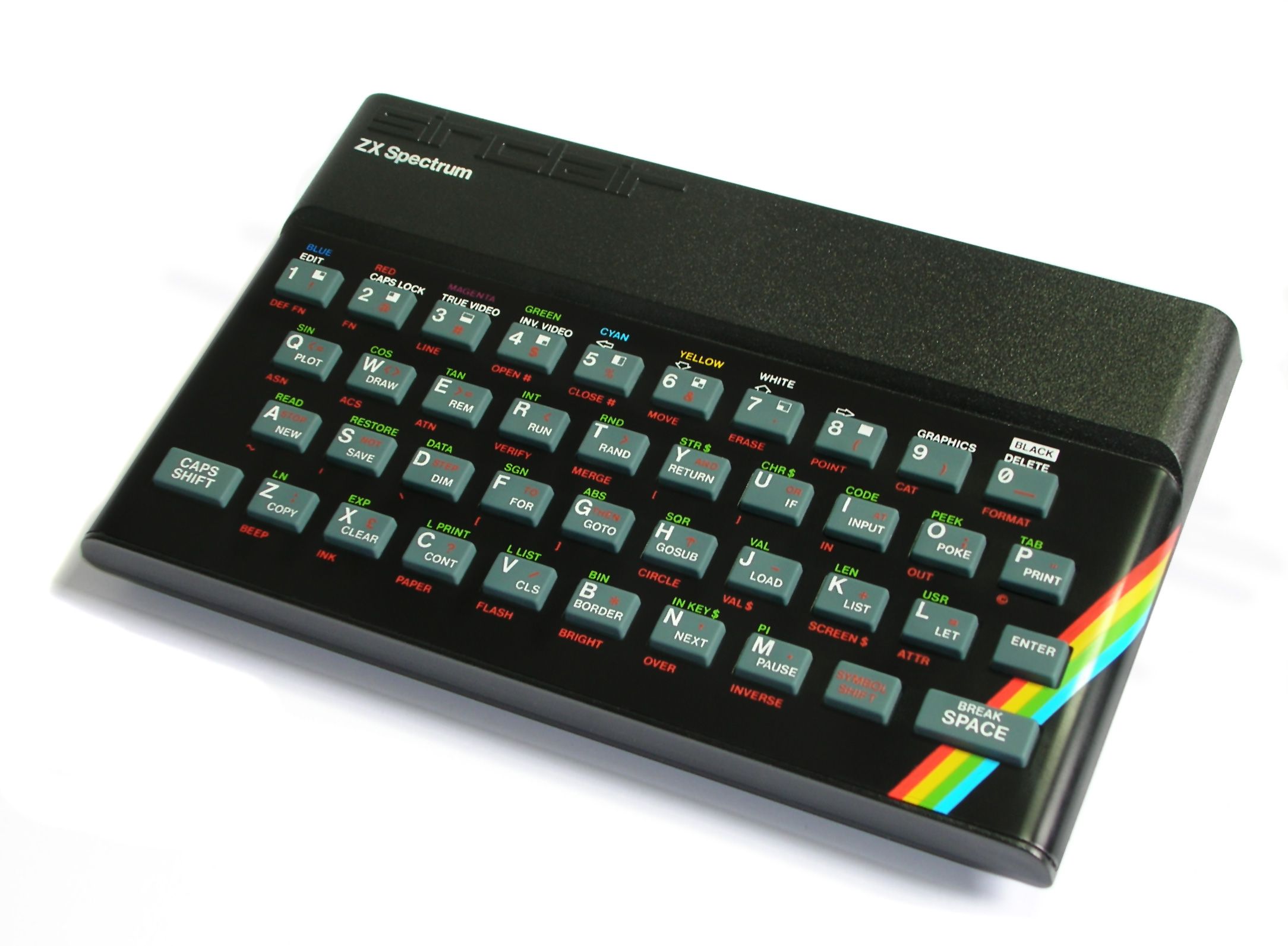 Photo Credit: Bill Bertram - Own work, CC BY-SA 2.5, https://commons.wikimedia.org/w/index.php?curid=170050
And the Rest
Here are the remaining systems that were mentioned:
Amstrad CPC 6128
Atari 122
Commodore 128
Commodore PET 2001
Epson Apex 100
IBM 360 model 65
IBM 370 model 168
IBM PC 286 I
IBM XT
Kaypro
KC85/4
Monroe OC8820
NEC PC-98
Olivetti 286
Orao
P4 (nice to see that Gen Z is represented in the responses!)
Pentium 90
Texas instruments TI-99/41
TRS-80
Zilog Z80
Blast from the Past
We hope that this trip down memory lane has put a smile on your face, warmed your heart, and inspired you to appreciate just how far you've come on your journey to becoming an IT Guru. Those hours spent on Bubble Bobble were not wasted!
The Winners Are…
And now, it's our pleasure to announce the year's first randomly selected winners of a $25 Amazon gift card: congratulations to Edwin Eekelaers and AJ Phillips! Please email lcadieux@devolutions.net to claim your prize.
Thank you again to everyone who participated in the December poll, and making it one of the most popular and enjoyable ever. Stay tuned for the January poll, which will be here very soon!