Have you noticed that some of the most important and impressive things in life are fairly straightforward? As Isaac Newton said: "Nature is pleased with simplicity."
Well, today we will take a look at one of the simplest — and also one of the most helpful — features in Remote Desktop Manager: setting inherited VPN at root.
This feature enables you to set VPNs as inherited in a folder or under a root. As a result, you can make a change to your configured VPN once, and it will be applied to every entry that inherits their VPN configurations. Plus, the time and effort-saving feature also works with Devolutions Gateway.
Setup Steps
Setting up this feature is (as you've no doubt guessed by now) very simple. There are just 4 steps:
Right-click the entry
Go to Properties —> Type
Go to the VPN/SSH/Gateway tab
Select Inherited
Once you set your entries to Inherited, all your configurations will now use your folder or root configurations. This means you no longer have to modify each entry when you change your VPN settings.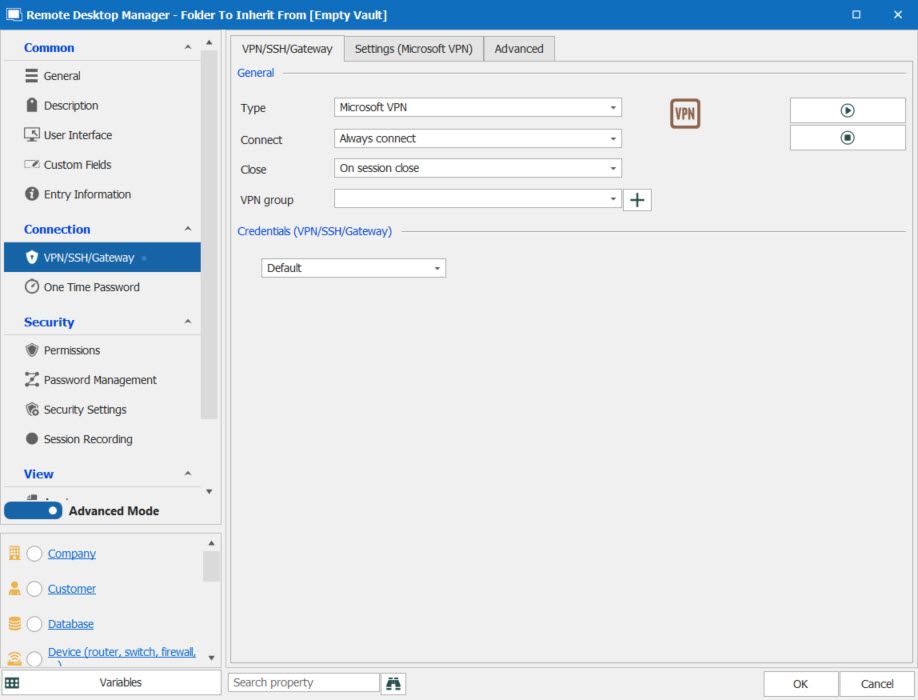 Send Us Your Feedback
Please send us your feedback on this feature and any other improvements that you would like us to make. We know how complicated things in the IT world can get, and we are always working on ways to make your life SIMPLER. As the great Bruce Lee once advised: "Out of chaos, find simplicity. From discord, find harmony."