As per the Devolutions 2022 Roadmap that David shared in January, we are delighted to announce that Remote Desktop Manager 2022.1 is now available.
About Remote Desktop Manager
If you have not yet experienced this solution, Remote Desktop Manager centralizes all remote connections on a single platform that is securely shared between users and across the entire team. Trusted by more than 800,000 IT pros around the world, Remote Desktop Manager offers support for hundreds of integrated technologies, enterprise-grade password management tools, global and granular-level access controls, and robust iOS and Android apps to complement desktop clients for Windows and macOS.
Simply put, RDM is a "Swiss Army knife" for remote access that drives security, speed, and productivity throughout the organization, while reducing inefficiency, cost, and risk. A free 30-day trial is available here.
What's New & Improved
Remote Desktop Manager 2022.1 features numerous changes, all of which are listed in the Release Notes. Below, we highlight some of the most important and user-requested additions and improvements.
Default Vault VPN and Inherited VPN Values
Previously in Remote Desktop Manager, when setting up a VPN/SSH/Gateway connection, the only possibility was for all VPN info to be inherited from the parent (see screenshot below).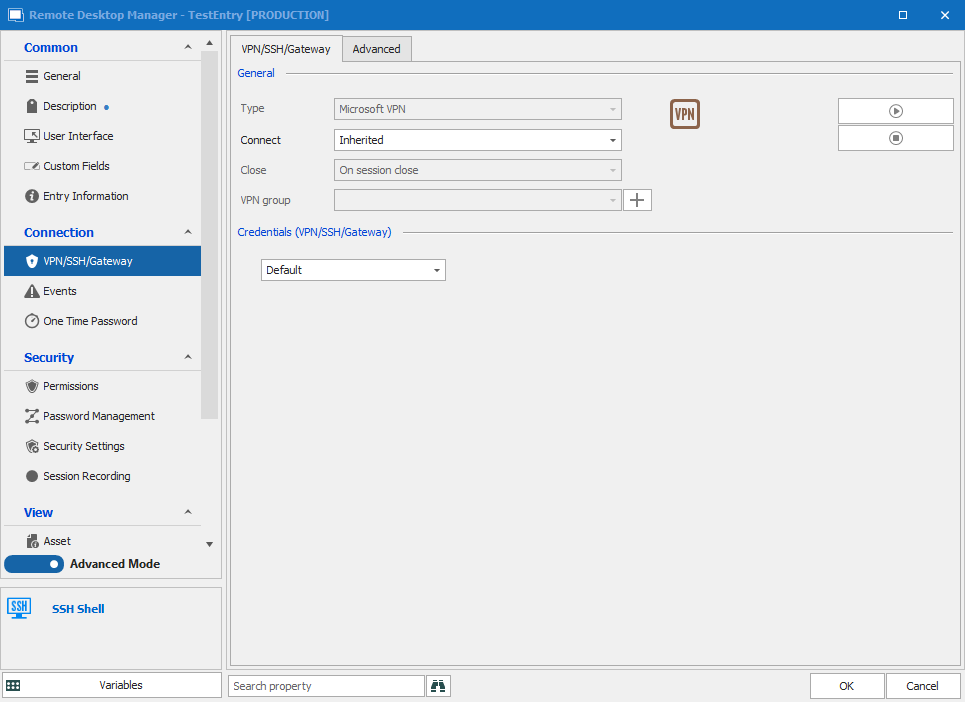 In version 2022.1, however, you have the option to select an "inherited" VPN type. This only inherits the VPN type and its configurations (e.g., "my VPN is OpenVPN") without forcing the connection type to be the same as its parent. This adds granular control to the VPN configuration (see screenshot below).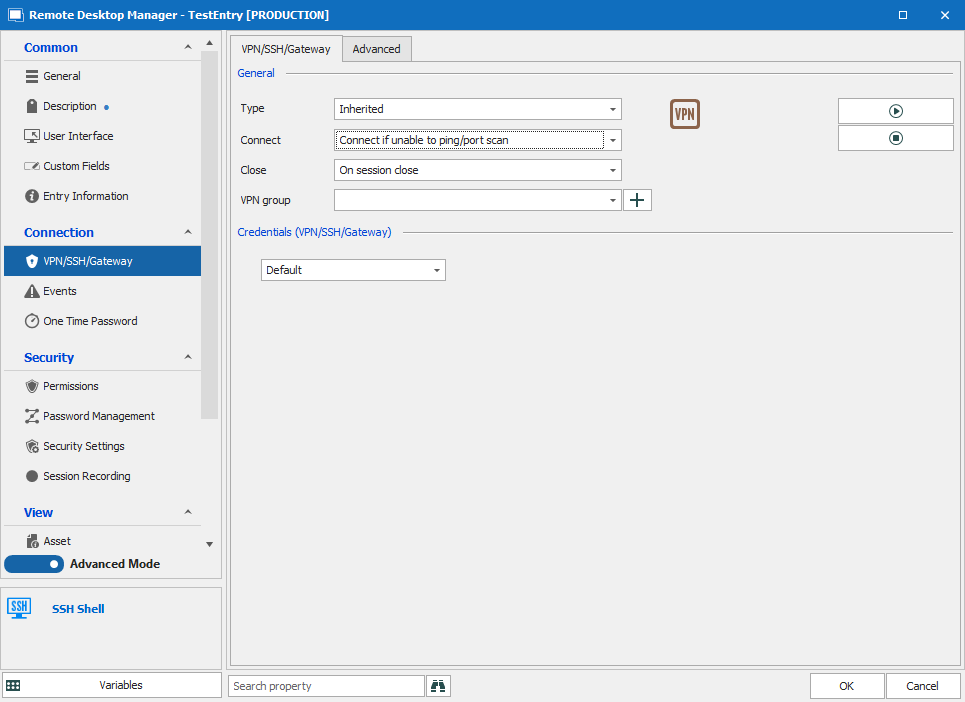 Also note: It is possible to configure the inherited VPN directly at the vault level. This means you can have multiple vaults with different VPN configurations, which is helpful in scenarios where you want to separate clients into several vaults (each client has a different VPN).
Default Vault Permissions + New Permission Types
You now have the option to set default permissions when creating a new vault. In addition, there are two new permission types: Move an Entry, and Password Analyzer.
Move an Entry: Previously, in order for a user to move an entry, the Admin had to set Edit permission on the source entry, and then Add permission to the destination folder/root. Now, in version 2022.1, Admins can remove the Move permission, which allows users to edit an entry without moving it.
Password Analyzer: Previously, only administrative users could access the Password Analyzer report. Now, in version 2022.1, non-administrative users can be given access.
Restrict Access to User Vault to Specific Users
Many users have asked for this, and we are happy to deliver. In RDM 2022.1, you can restrict access to User Vaults to specific users. In earlier versions, it was all or nothing – all users could access a vault, or none of them could.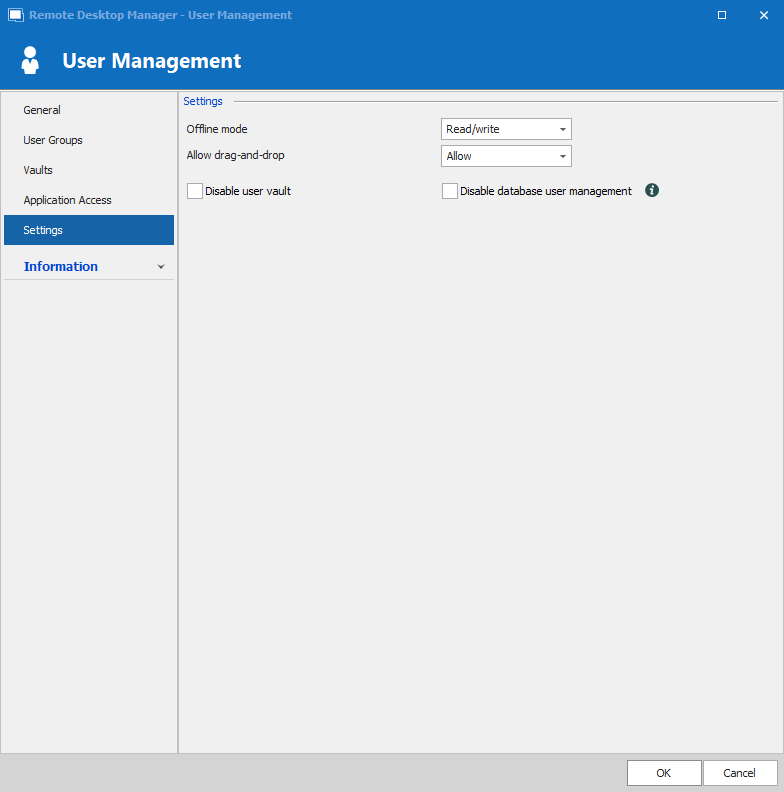 New Credential Entry Types
We are happy to welcome three new credential entry types to the Remote Desktop Manager family: Hudu, Psono Password Manager, and DVLS PAM.
Hudu is a documentation platform that can also store credentials (similar to ITGlue).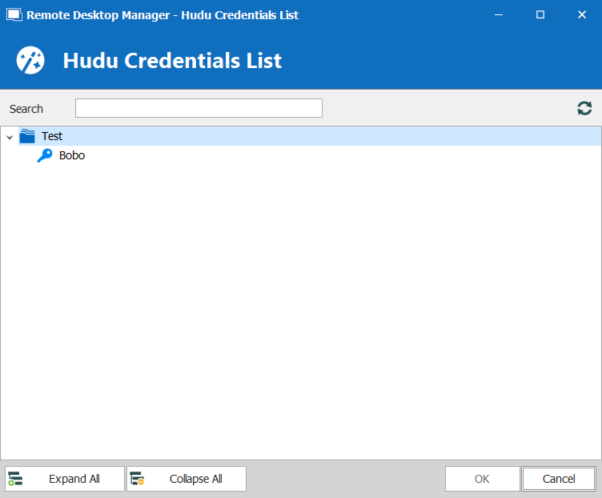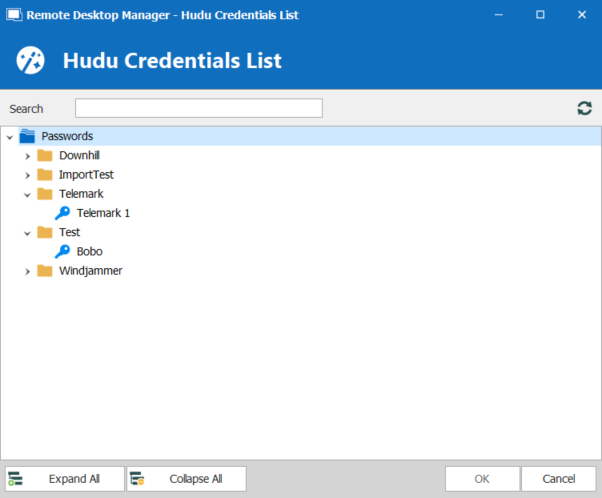 Psono Password Manager is available in on-premises and cloud instances. Remote Desktop Manager 2022.1 supports both.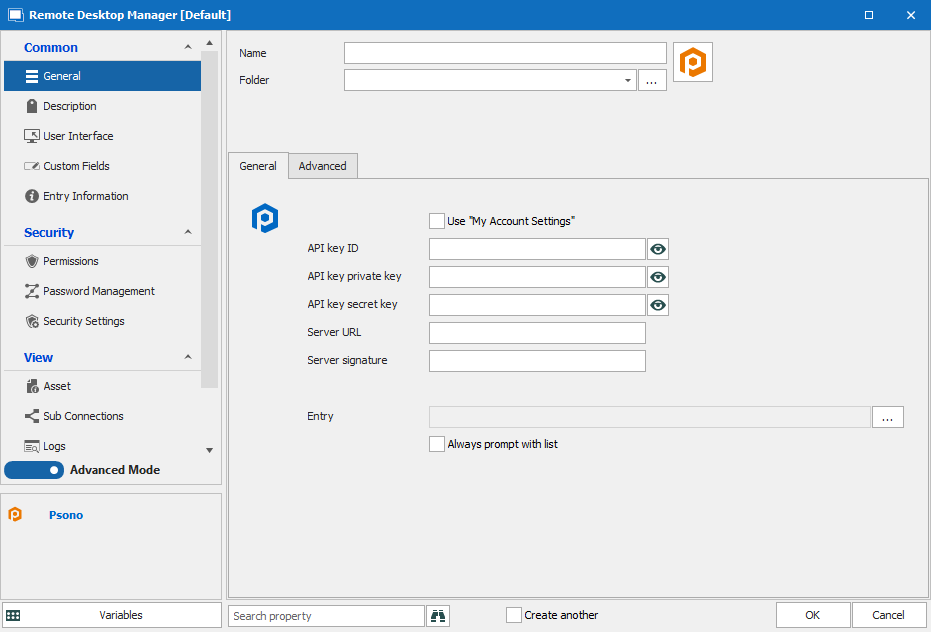 DVLS PAM credential entries
It is now possible to retrieve PAM credential entries from Devolutions Server. Remote Desktop Manager uses the authorization settings in Devolutions Server. Therefore, users must have read permissions for the PAM entries that they want to retrieve.
In addition, Devolutions Server's approval checkout system is available. If this option is enabled, a user who wants to retrieve a PAM credential entry will be prompted to fill out a request form. This form will be automatically sent to the approver (Admin), who will grant or deny the request. The user cannot bypass this process. Please note that enabling this option for specific entries is done in Devolutions Server, and not in Remote Desktop Manager.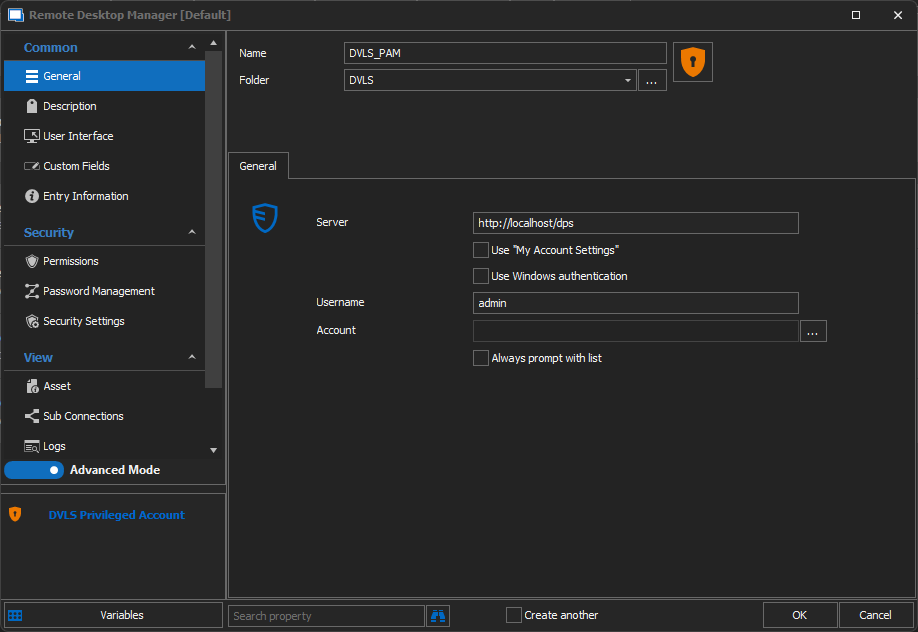 Settings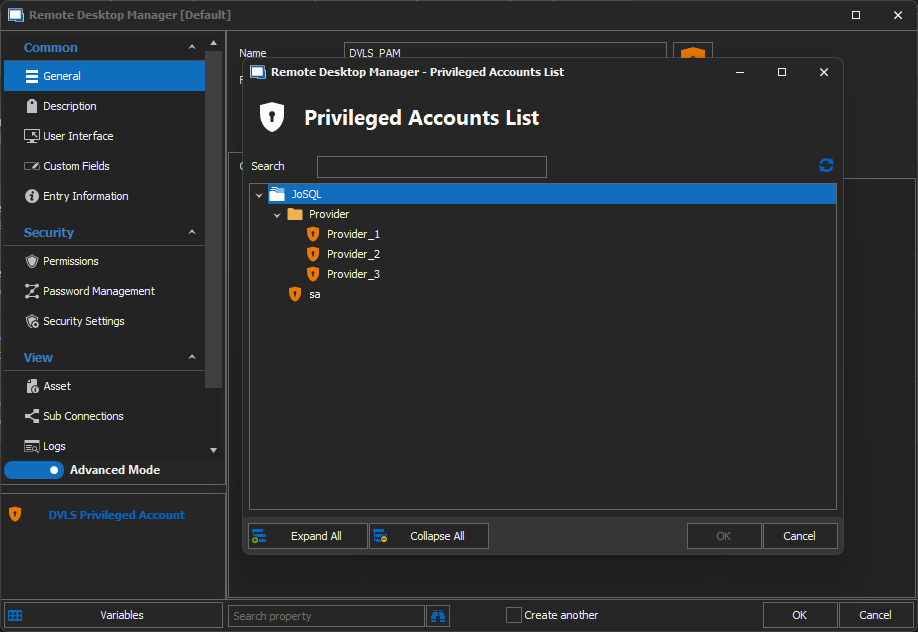 Account Selection

Checkout prompt
DVLS PAM Dashboard
Finally, the single pane of glass that connects Remote Desktop Manager and Devolutions Server has arrived! Many of you have requested this improvement.
Now, you can manage and access all of your privileged accounts directly from within Remote Desktop Manager, without the need to launch Devolutions Server.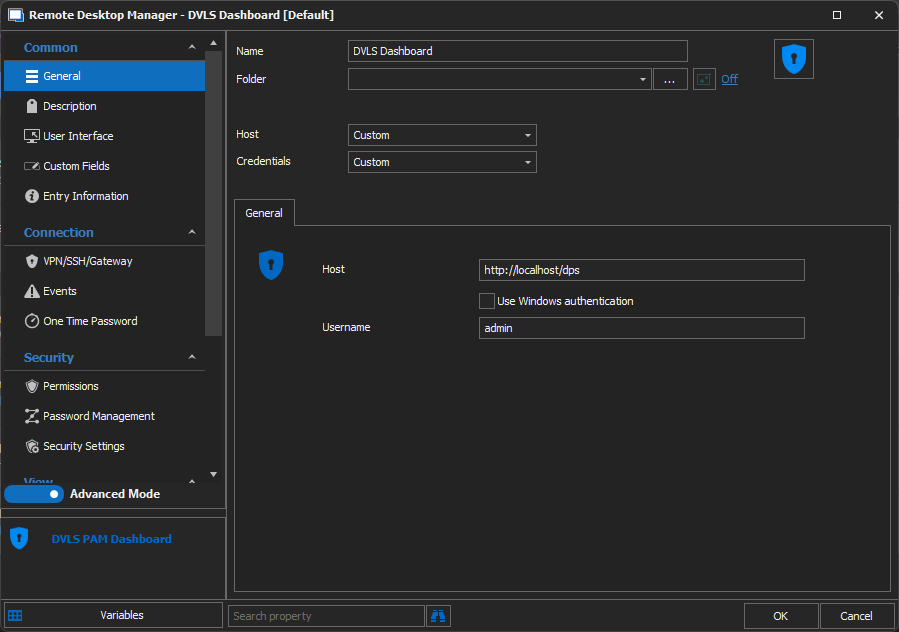 Settings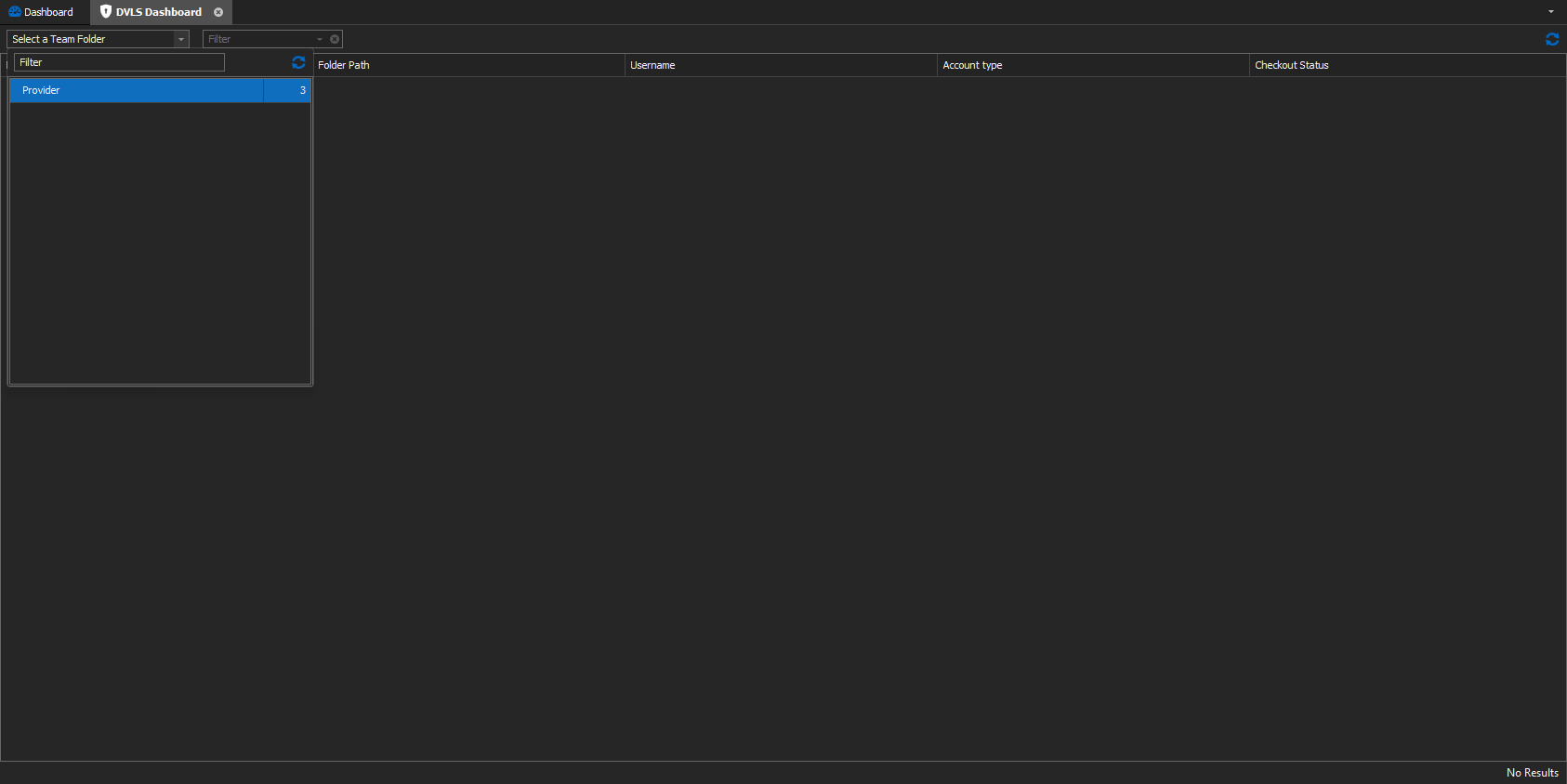 Provider Selection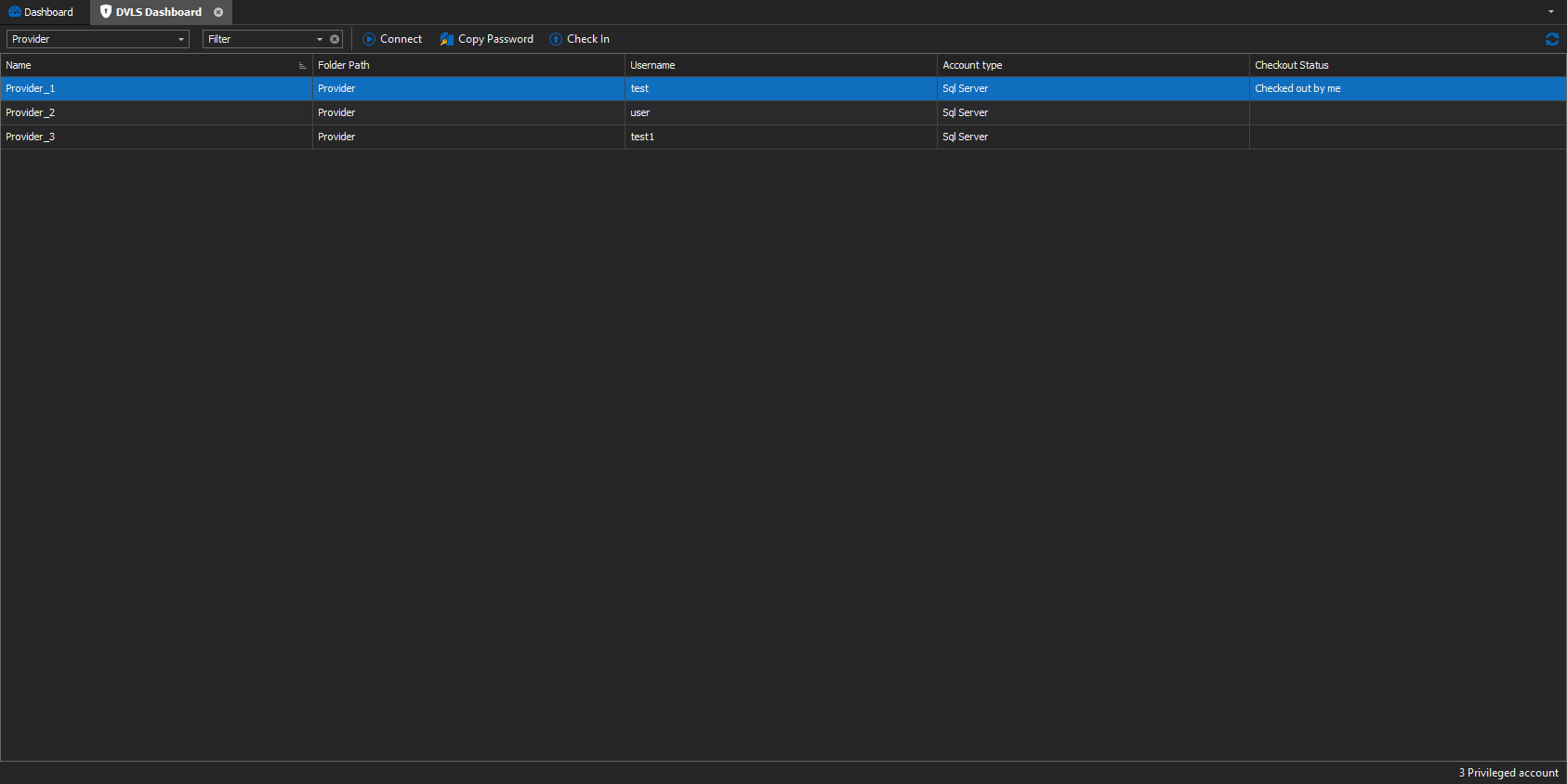 Account View
Connect and Host Selection
Checkout Details
Check out
Support the "Modern" Remote Desktop Client (msrdc.exe)
And here is some more good news! Remote Desktop Manager 2022.1 also supports the newer MSRDC engine for both embedded and external connections. While this will not significantly impact user experience, it will be particularly useful in cases where we suspect a bug in the Microsoft RDP ActiveX or mstsc that may already be fixed in msrdc.
Please stay tuned for a future article, where we will dive deeper into this topic. Marc-André is spearheading this integration, and in the meantime you can check out this forum thread about the upgrade.
Updated Features for Android and iOS Clients
We have improved the Remote Desktop Manager clients for Android and iOS to help IT pros work faster, smarter, and easier from anywhere. New mobile features include:
OAuth support for DVLS
Hub Personal: added online backup support
Devolutions Gateway
DVLS PAM credentials
Tell Us What You Think
We invite you to tell us what you think of Remote Desktop Manager 2022.1. Share with us what you like, what you don't, and what you want us to add, change, fix, or remove. We are always listening to you, and we'll use your valuable feedback to improve Remote Desktop Manager in the future.