We are pleased to announce that after months of hard work by our Development Team, and thanks to advice and feedback from our incredible users from around the world, Devolutions Server 2021.2 is now available!
About Devolutions Server
For those unfamiliar with this solution, Devolutions Server is a full-featured account and password management platform with built-in Privileged Access Management (PAM) components. It deploys rapidly, implements easily, and delivers the core features of a comprehensive and scalable PAM solution — but at a price that is sensible and affordable for SMBs.
In addition, Devolutions Server seamlessly integrates with our centralized remote connection management solution Remote Desktop Manager. Once paired, Devolutions Server + Remote Desktop Manager establishes a robust all-in-one privileged account and session management platform that supports more than 150 tools and technologies. Request a free trial here.
What's New
Devolutions Server 2021.2 offers many significant additions. Here are some of the key highlights:
Please note that a database upgrade is required.
Licensing
New Devolutions Server Free Edition, which has the SAME advanced features and functionality as the Team version but is limited to 3 users and 100 entries.
New PAM Module licensing that allows users to unlock advanced privileged access management capabilities including:

Privileged session management
Privileged account discovery
Secure credential injection
Automatic and scheduled password rotation
Privileged session recording and monitoring
Checkout request approval
Please contact our Sales Team at sales@devolutions.net or +1 844 463.0419 for more information on these new Devolutions Server licensing options.
Security
One-time passwords (OTPs) are now available for privileged entries as well as regular entries (previously they were only available for regular entries).
Two-factor authentication (2FA) is now available for ALL editions of Devolutions Server: Free, Team, Enterprise, and Platinum.
User Access Management
Temporary access requests are now available in Devolutions Server, so Admins can decide to grant/deny temporary access to a machine to users who do not usually have the permission to launch a specific session.
New option to send scheduled reports to an email address that is not a Devolutions Server user (previously, scheduled reports could only be sent to a user).
New automated auto-approval for privileged users (users who are designated as approvers do not need to request approval from another user when they check out a privileged session — they will automatically access it).
Password Rotation for Privileged Accounts
New password rotation report.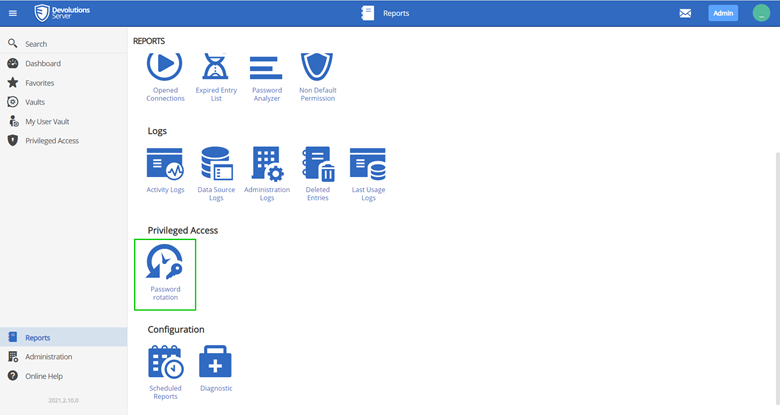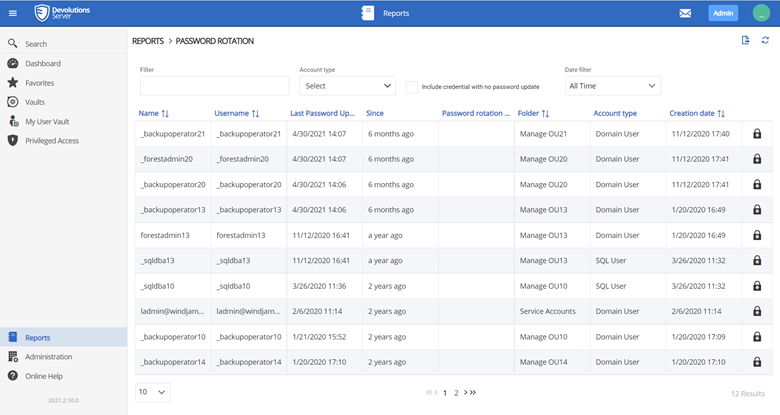 New option to schedule password rotations on accounts via the Scheduler Service.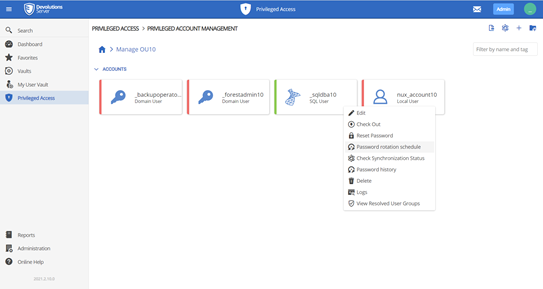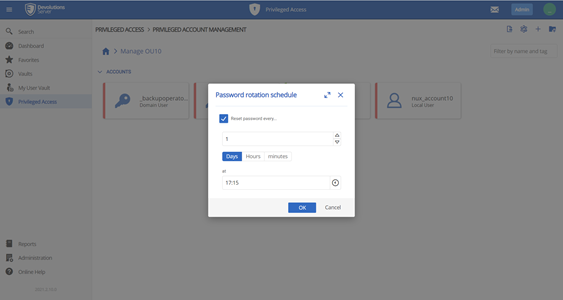 Web
New option to import passwords from a Google Password Manager .csv file.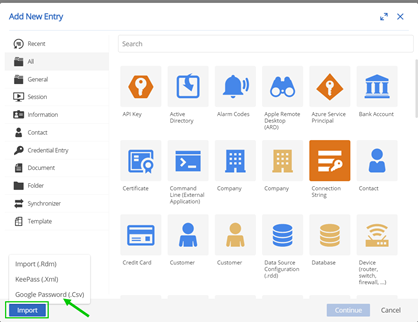 New server-side Synchronizer entry configured from the web interface.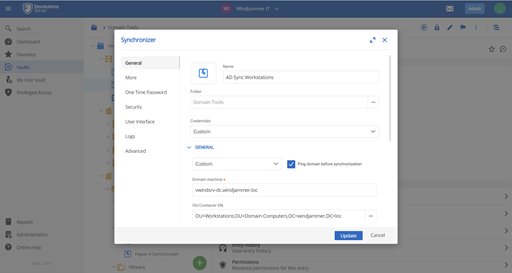 New Asset tab in entries (the same as RDM — and contains all information about the asset, including OS, host, IP, domain, installed software, hardware description, purchase information, and more — see screenshot below).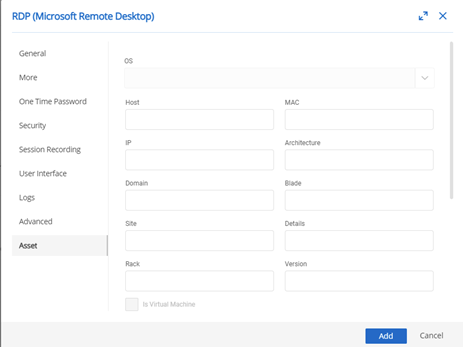 Update on Devolutions Gateway
Devolutions Gateway provides authorized just-in-time access to resources in segmented networks. Key benefits of Devolutions Gateway include:
Reduce exposure to internal network resources with just-in-time RDP connections through the Devolutions Gateway.
Replace static VPN and firewall rules with dynamic access rules controlled by Devolutions Server.
Enhance security by giving remote access, or access to specific applications, in separate network segments on demand.
Improve productivity by eliminating the need to update VPN or firewall rules for temporary access.
Important Note: If you have installed Devolutions Gateway with a previous version of Devolutions Server, then you must reconfigure it. This will allow you to use the key pair from Devolutions Server for enhanced security. For more information or help in configuring Devolutions Gateway, please contact us at ticket@devolutions.net.
Share Your Feedback
Many of the additions and improvements in Devolutions Server 2021.2 are the result of input from our global community of IT professionals. Please share your feedback by commenting below, posting in our forum, or contacting our Support Team. We rely on your comments to make Devolutions Server even better for your organization.