Hello everyone!
As we prepare to say goodbye to 2015 and embrace what we all hope will be a wonderful and exciting New Year, we wanted to do a couple of important things.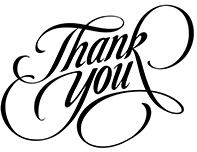 First, we'd like to THANK YOU for supporting us over the year, and inspiring us to keep working harder and harder for you. Although (as you would expect!) we live and breathe our solutions each day, we don't create them for us: we create them for YOU. That's why we're always listening to what you like, and also to what you don't. Our community is everything to us, and words can't express how grateful we are for your ongoing support.
Second, we'd like to continue what has become an annual tradition here at Devolutions, which is to publish our year in review. 2015 was MASSIVE here at Devolutions, and it was by far our biggest and best ever. There were plenty of major announcements and happenings. Below, we recap the year that was. We'll start with part 1 (January to June), and then conclude with part 2 (July to December).
January
In January, it was cold and snowy outside, but things were ON FIRE here at Devolutions! Our CEO David kicked off the New Year by sharing the Devolutions 2015 Roadmap. This is an annual overview in which David highlights some of the major projects and plans that are in store for the year ahead. He's currently putting the finishing touches on the Devolutions 2016 Roadmap, so please stay tuned for that in the next few days.
Also in January, we were thrilled to announce that we renewed our partnership with Spiceworks. This was an easy decision to make, because it's such an amazing social platform, and a great way for us to connect with our community members from around the world. If you haven't yet joined our Spiceworks community, please click the link above and get on board. In addition to communicating directly with our team, you'll be among the first hearing about RDM updates, contests, and more.
February

In February, the weather outside grew even colder (hard to imagine but it did), but we were still buzzing with various announcements and updates.
Still in February, we proudly introduced our re-designed Devolutions Online Help and Forum, which allows you to easily and quickly access our Online Help. You'll also find plenty of tips, tricks and how-to instructions complete with screenshots. And if you haven't done so already, please visit our very active Forum, in which supportive and smart IT pros come together to share information, tips, advice, opinions – and of course, talk about their favorite Sysadminotaur comics!
March
March was an awesome month here at Devolutions for a couple of big reasons.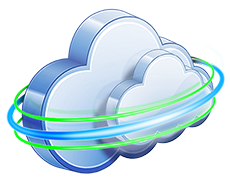 The first reason is that after an immense amount of hard work, we launched Devolutions Cloud: our one-stop access point for all of our online services, including Customer Portal, Online Database, Custom Installer, Online Backup and Online Drive. If you haven't yet checked it out, please do so. It's completely free, and we built it to make your life easier and simpler.
The second reason is that we launched the much-anticipated RDM 10.5, which was loaded with over 50 improvements and enhancements, including many that were suggested to us by our amazing community (a.k.a. YOU).
April
April was our first taste of spring, and the fitness freaks here loved being able to go outside for a run without worrying about slipping on the ice, or being hit by a stray snowball!
Inside as you might expect, things were busier than ever. We got the ball rolling by launching version 2.0 of Remote Desktop Manager for Mac, which included new tools such as TeamViewer, Microsoft Remote Desktop, SSH and Telnet. We also demonstrated how much we love our Mac users by launching the FREE version.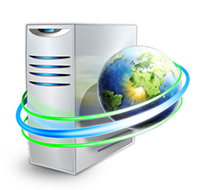 Still in April, we noted that Remote Desktop Manager Server (RDMS) was getting a new name: Devolutions Server. We marked this occasion by launching version 2.5, which featured plenty of new powerful features and functions.
And before we wrap things up for April, we should also mention that we integrated PasswordBox into Remote Desktop Manager, which made many of you very happy!
May
In May, we really took moving and shaking to a different level, because we literally moved into a new building – which was formerly a bank right here in Lavaltrie.
We needed to move because we were bursting at the seams, as we had jumped from 12 employees to 35 in less than 2 years. The moment we saw the new space we fell in love with it, and after months of renovation, the moving trucks started rolling in October.
June
In June we forgot how cold it was just a few months ago, and started to complain a bit about the heat and humidity. But that didn't slow us down, because we implemented the 2 factor authentication into Remote Desktop Manager, so that you could better protect your data sources. We received lots of positive comments for this, and we really appreciated the feedback.
And in June, we also launched Remote Desktop Manager for Mac 2.5. This version featured multiple UI improvements, and nearly 30 improvements and enhancements.
July to December: https://blog.devolutions.net/2015/12/2015-year-in-review-part-2.html/ Cheers!