I have some great news for all the Devolutions Password Server users around the world. Per our 2020 Roadmap and our focus on evolving Devolutions Password Server as a powerful Privileged Access Management (PAM) platform for SMBs, we have added a Recording Server. Let's dive right into this awesome new feature!
About Recording Server
Recording Server essentially combines two services: a processor and a collector. The processor captures screenshots of your Remote Desktop Manager (RDM) session (see supported session types below). The collector receives the screenshots and saves them in temporary files, which can be accessed directly from Devolutions Password Server (DPS).
Currently, here are the session types that are supported by the Recording Server feature:
Apple Remote Desktop
RDP Configured
SSH Shell
VNC
Web Browser
How to Install Recording Server with Devolutions Password Server
Select the Install Recording Server option in your Devolutions Password Server console. You'll then be prompted with the following steps to deploy a recording server: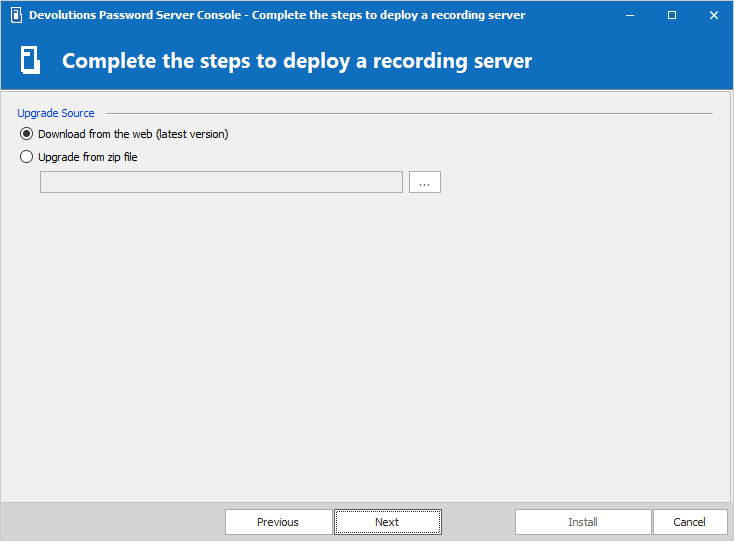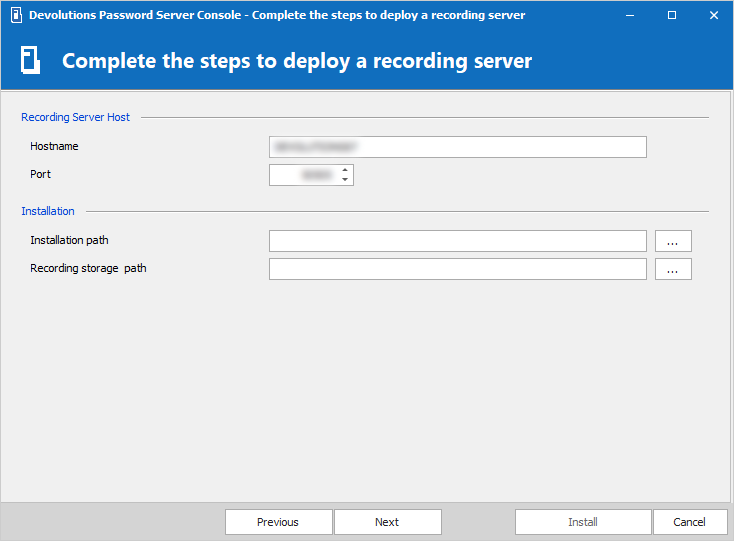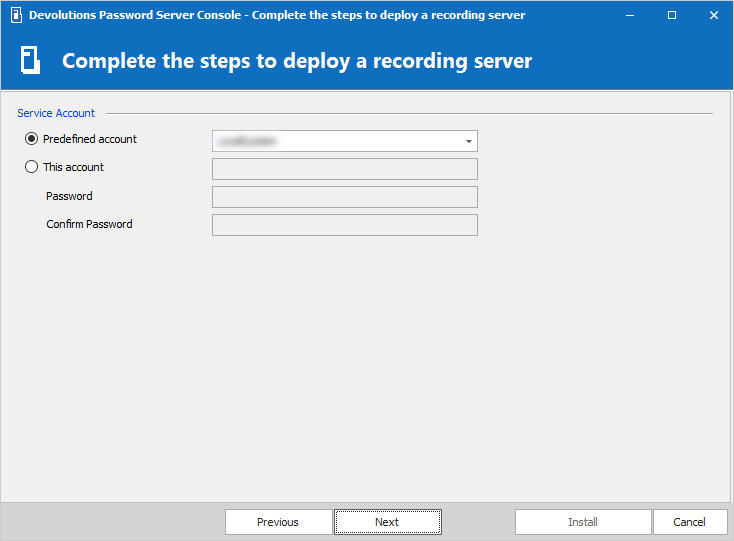 The installation of the recording server service enables the recording server setting in your DPS web interface.
Once the Recording server is available for your DPS instance, the session recording setting on the Session entry can be set to ''Remote'' Recording.
This will respect de DPS setting of Recording server.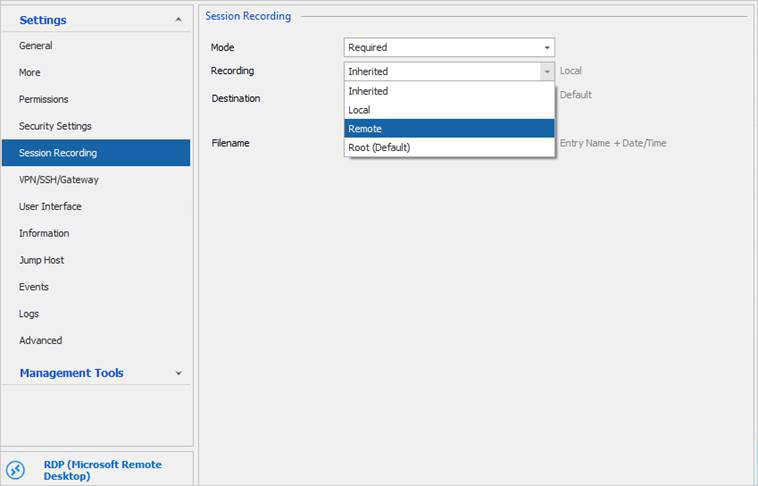 Important: If you choose the mode "Required", then the session MUST be recorded to be used (in other words, if the installation/deployment wasn't done correctly, then the session will not launch). If you run into any problems, please reach out to our support team for assistance. They will be happy to help you!
Please also note that session recording is not yet supported by Devolutions Launcher. As such, to use it you will need to log into your Remote Desktop Manager instance and launch the session from there.
Accessing Saved Recordings
The processor (Remote Desktop Manager) automatically monitors a folder in the collector (Devolutions Password Server) to see if there any new video files. If there are, the new files will be automatically added to the session's log entry. Simply click the down arrow to download and view it.
Feedback
We hope that this new feature helps you improve efficiency, quality assurance, compliance and training. Please tell us what you think by posting in our forum here. You can also comment below or email me at dsthilaire@devolutions.net. I'll make sure that your message is immediately passed along to our development team for review.