Hello RDMers,
Here we are in October. The leaves are falling, the days are getting shorter…
Usually, I'd find this a bit on the depressing side, but not this year – because (as you've probably heard) We'll launch Remote Desktop Manager for Mac Beta this month!
Click here to take a peek at what it will look like. And don't forget to sign-up to the Beta so that we can notify you of all developments. Plus, please share your thoughts with us here in our blog, on Facebook, Twitter and LinkedIn.
October's Poll: LET THE BATTLE BEGIN!
Soon, you'll be able to use the same Remote Desktop Manager license for both Mac and/or Windows platforms without any additional costs. And this month, we actually have TWO poll questions for you to choose from: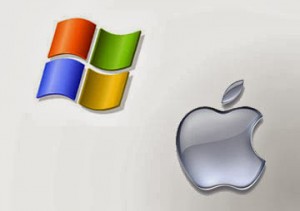 If you're a PC user, why do you use a PC?

If you're a Mac user, why do you use a Mac?
Share your reasons why you love one more than the other, and you could win a Remote Desktop Manager 9 license (the latest and greatest version!).
You can take a look at what's new in version 9 here: https://remotedesktopmanager.com/home/whatsnew
To participate in this month's poll, please leave a comment below. You can also participate via Facebook or Twitter.
It only takes a minute, and as usual I'll share the results with you next month.
Thanks a lot!