The last year has been full of uncertainty. But there is one thing that everyone can count on: we will continue to improve our products to help you work more securely, efficiently, and productively. As part of this commitment — and per the Devolutions 2021 Roadmap — we are delighted to announce that Password Hub Business 2021.1 is now available!
About Password Hub Business
Password Hub Business (formerly known as Devolutions Password Hub) is our highly secure, cloud-based password manager for team environments. It empowers organizations to vault and manage business-user passwords and other sensitive information through a user-friendly web interface that can be quickly, easily, and safely accessed via any browser. Password Hub Business is the perfect balance of security and usability. You can request a free 30-day trial of Password Hub Business here.
What's New
In late 2020, we announced that Password Hub Business was available as a data source in Remote Desktop Manager. If you thought that was big news, then you'll be thrilled with what is available in Password Hub Business 2021.1!
We asked the Password Hub Business Development Team to highlight five of their favorite new features. Here is the list:
New Offline Mode Feature
No internet connection? No problem! You can now connect to a local copy of your data source thanks to the new offline mode feature (which is connected to RDM). If you enable this feature, then rest assured that the offline copy is protected with the same strong encryption as the online version. To access the offline copy, simply enter your Devolutions Account password. The authentication is all done offline.
New Password Analyzer Report
If you are concerned that your passwords are not strong enough or not unique, then simply launch the new Password Analyzer report. It's a fast, easy, and reliable way to know if your passwords are acceptable, or if you need to make some changes. The Password Analyzer report is available to all users for their User vault and to administrators for the Shared vault.
New Session Entries Supported in Hub Web SCP & SFTP
Password Hub Business now supports new session entries in the web interface, SCP & SFTP. SCP (Secure Copy Protocol) is a means of securely transferring computer files between a local host and a remote host, or between two remote hosts. SFTP (SSH File Transfer Protocol) is a popular method for securely transferring files over remote systems.

New Information Entry Type: Door Codes
If your company uses door codes to restrict access to certain areas, then you probably experience two things (or can easily imagine experiencing them in the future). One is that employees forget door codes, which is frustrating for them and the IT helpdesk. Two is that some employees store door codes in unsafe ways, such as writing them down on sticky notes or tossing them into a spreadsheet. Well, thanks to the new door codes entry type in Password Hub Business, you can solve both of these problems! It is just like storing alarm codes, but with door codes.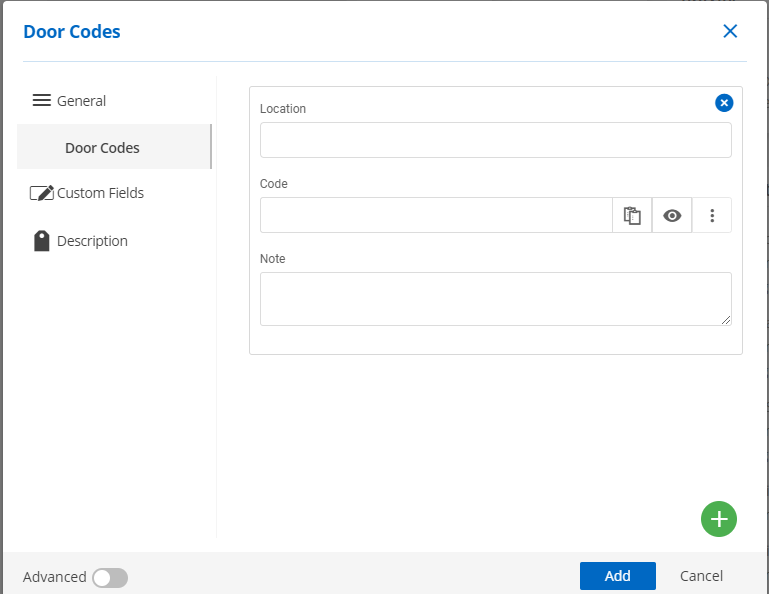 New Reply Feature
In the past, if you received a message in Password Hub Business and wanted to reply, you had to use a third-party tool like chat, email, phone — or maybe just stick your head out the window and SCREAM. Well, now you have the option to send a reply. You'll save time (and your vocal cords will thank you!).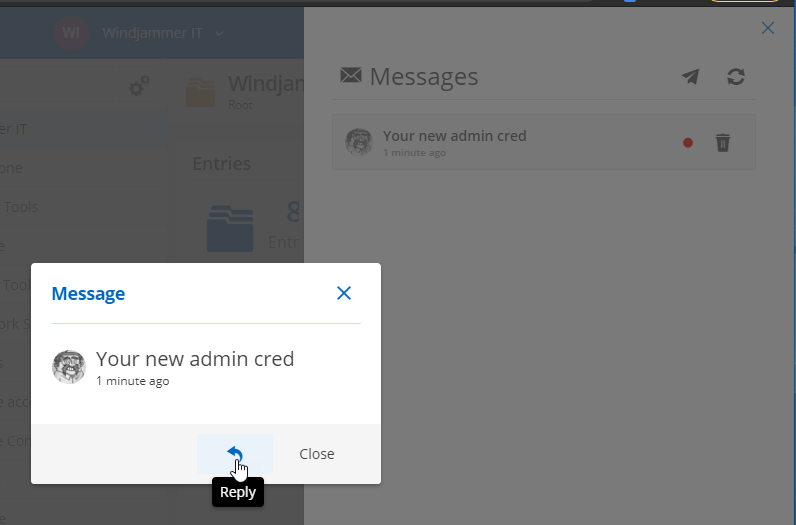 Full List of Improvements
To see the full list of improvements, additions, and upgrades in Password Hub Business 2021.1, please access the change history here.
Updates to Password Hub Personal
The Development Team has also been hard at work improving Password Hub Personal, which is our free, secure, and feature-rich password management tool for personal use. Here are some of the new highlights to Password Hub Personal 2021.1: new support for custom fields and new entry documentation. Plus, Password Hub Personal now supports documentation in Remote Desktop Manager! To explore Password Hub Personal, simply create or log into your Devolutions Account here. To see the full list of improvements, check out our release notes right here.
Tell Us What You Think
Please tell us what you think of these improvements by commenting below, or by posting in our forum. We are always listening to you, and we will use your feedback to make Password Hub Business and Password Hub Personal even better.