Three years ago, the gang here at Devolutions gathered together to take a group holiday photo featuring our ugly Christmas sweaters. We did the same thing last year. And since traditions need to be followed, here we are again this year: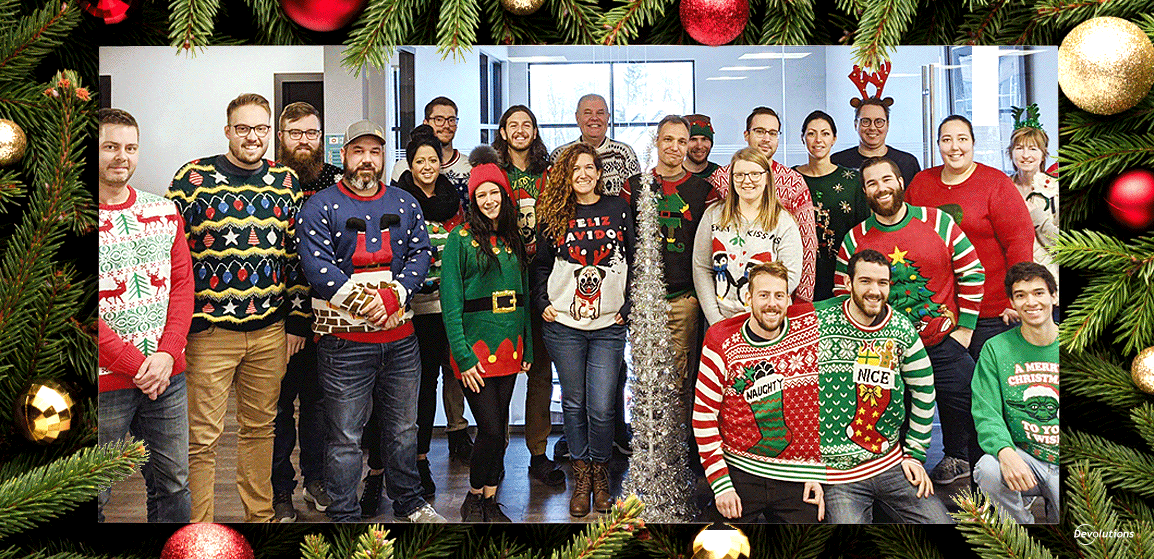 We'd also like to take this opportunity to wish you and yours HAPPY HOLIDAYS, and to share our appreciation for your support, loyalty and friendship. You inspire us!
Before leaving, here are a few suggestions in case you have some free time this holiday season and aren't sure what to do:
Once again, we wish you all Happy Holidays and a most joyous and prosperous New Year!