At Devolutions, we like having a positive impact. That's why delivering a "wow factor" is one of our core values. It's also a big part of the ideas we conceive, the products we develop, and the service we provide to our wonderful community (which is YOU!).
Today, I'm excited to share another — and kind of unusual — expression of our wow factor: we're creating a time capsule so that we can (hopefully) amaze future generations.
In case you aren't familiar with them, time capsules are simply durable containers that store items and information about a previous time period. Generally, they are then buried. When people find them and open them up decades or centuries after their burial, their discovery provides a snapshot into what life was like "way back then".
The Story of Our Time Capsule (So Far…)
Chapter 1: The Capsule
Before we could figure out what to put in our time capsule, we needed to get one first. So, we did what digital natives of our era always do: we went to the Amazon. No, not the tropical rainforest. The e-commerce giant. True, it's not very adventurous, but it's a lot more convenient (and there are no snakes!). It didn't take us long to find the perfect capsule:
Chapter 2: The Items
Next, we sent an email to all team members and invited them to suggest items that represent Devolutions in one way or another. Here are the items that made the final list: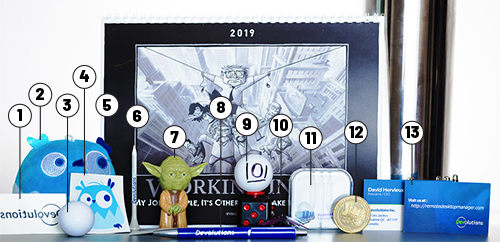 Temporary Devolutions tattoo
Mini Waykee plush Wayk Now mascot (Waykee must never have figured this would be among his global adventures)
Foosball ball (because foosball is in our DNA!)
Wayk Now sticker
Sysadminotaur calendar
Devolutions golf t-shirt (this isn't pictured in the graphic above, but you can click here for a photo of Max and Stacy rockin' their Devolutions gear)
Yoda flash drive ("save or do not save, there is no try") that contains a picture of the company, as well as plans for the extension to our office that is currently underway.
Devolutions pencil (who knows if people in the future will even know what this is?)
Random draw ball. Here's the story on this: earlier this year, every Devolutions' employee was part of a draw to win either a car or cash (seriously!). For every month of employment, we got one ball to enter into the draw. For example, if you had 30 months of service time, you got 30 draw balls.
Fidget cube (this is super addictive and we apologize in advance to future generations)
Devolutions headphones
A special coin. Here's the story on this: back in 2013, one of Devolutions' very first employees, Stefane, our fantastic CTO, went to Las Vegas to celebrate the growth of the organization. He brought this special coin back with him. This item has a lot of sentimental value around here.
Our CEO David Hervieux's business card.
Chapter 3: The Dig
After putting all of these items in our time capsule, we buried it under the foundation of the extension to our office (which, as noted above, is currently under construction). The goal with all of this is that in some distant future, when our building has been demolished for some reason — perhaps to make way for a new bypass — our time capsule will be re-discovered, opening up a portal to history.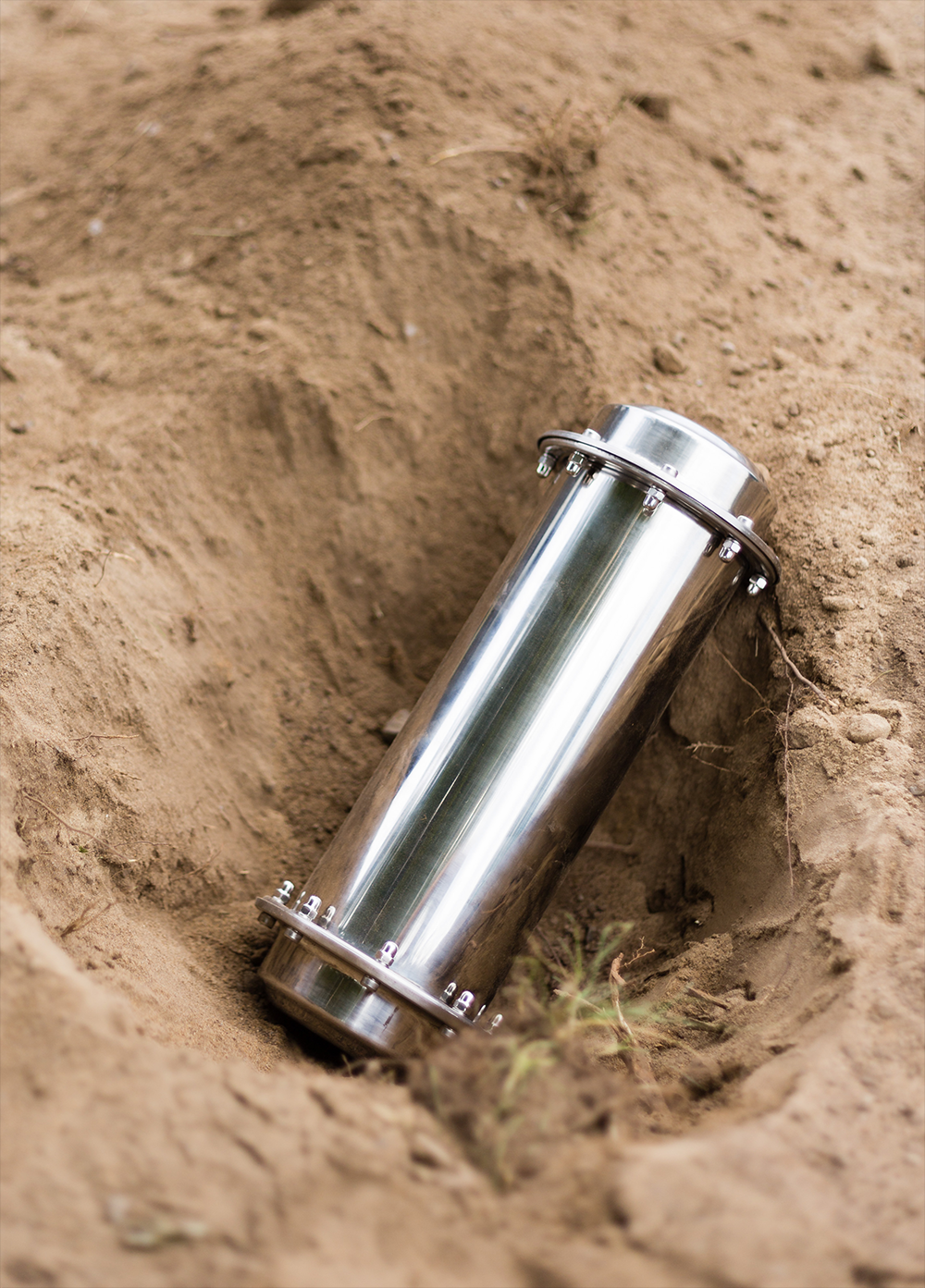 Your Thoughts?
Have you ever buried a time capsule — or maybe dug one up? We'd love to hear about it. Please also let us know if you think we missed any items that should have been added to our time capsule.