A Holiday Message from Devolutions
We'd like to take a moment to wish all of you HAPPY HOLIDAYS!
Oh yes, we've been waiting a looooong time (OK, more like the last few weeks) for this time of the year to arrive. I mean, what's not to love? Food galore, time off work, and a mountain of gifts to give and to receive. Hello sweet, sweet holidays!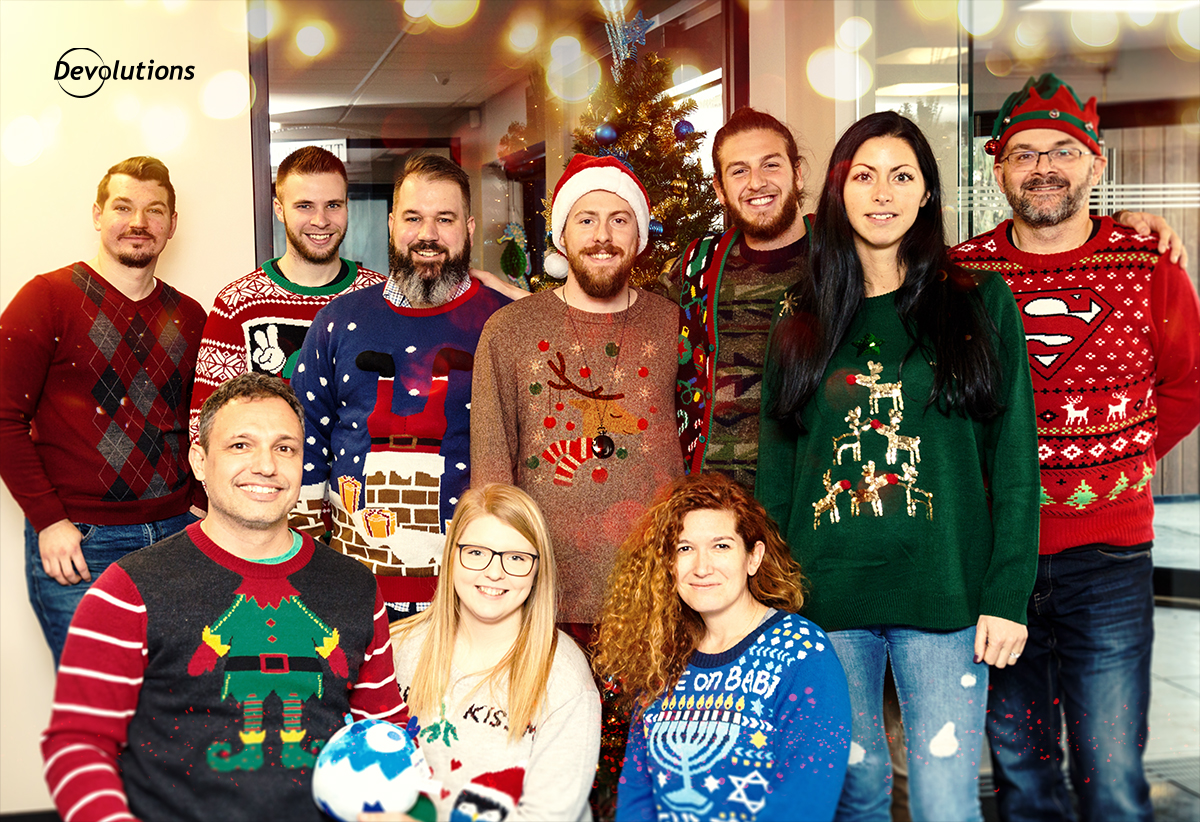 In some ways, it's a chance to be a little kid again. So go ahead and put on your pajamas, grab your fuzzy friendly Waykee plush mascot, light a fire in the chimney (maybe check first to make sure Santa isn't in there), and depending on where you are in the world, watch the snow fall while playing your favorite, geekiest game surrounded by your loved ones. Hey, maybe you'll even have enough time during the holidays to finish Red Dead Redemption 2!
And so, from the bottom of our hearts, we'd like to thank you for your support, your loyalty, and for taking time out from your very busy lives to visit our blog and post comments. We're always listening and we love it when you give us your feedback.
We wish you all Happy Holidays and a most joyous and prosperous New Year!