Who says summer is the time to relax on a beach? Here at Devolutions, we've been very busy with major updates to Remote Desktop Manager, Wayk Now and Password Manager. Well, if you thought we were going to slow down, think again, because I'm delighted to announce that Devolution Server 4.6 is here! 
What is Devolutions Password Server?
Devolutions Password Server lets you control access to privileged accounts and manage sessions through a secure solution that can be deployed enterprise wide. The solution enables passwords and credentials vaulting including integration with two-factor authentication (2FA) capabilities for maximum security around privileged assets and users.
Used in combination with Remote Desktop Manager, Devolutions Password Server supports a wide range of systems focused on the IT department specific requirements. The solution can also be leveraged to manage shared accounts and users for your entire organization using our web-based client including Devolutions Web Login for auto-login capabilities.
What's New?
Devolutions Password Server 4.6 offers several major improvements and additions. The definite favorite here at Devolutions is, without a doubt, the ability to see and edit passwords/entries for many types of sessions directly from DVLS web page. Yes, you read correctly: you no longer have to go through RDM!
Here are some other great new and improved features (along with screenshots) that you'll find in Devolution Server 4.6:
Added favorite list (web)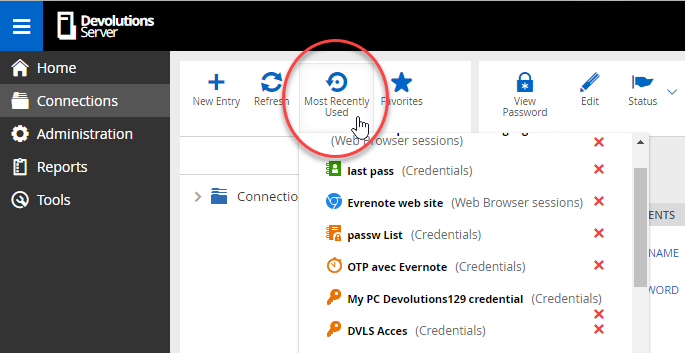 Added open connection list (web)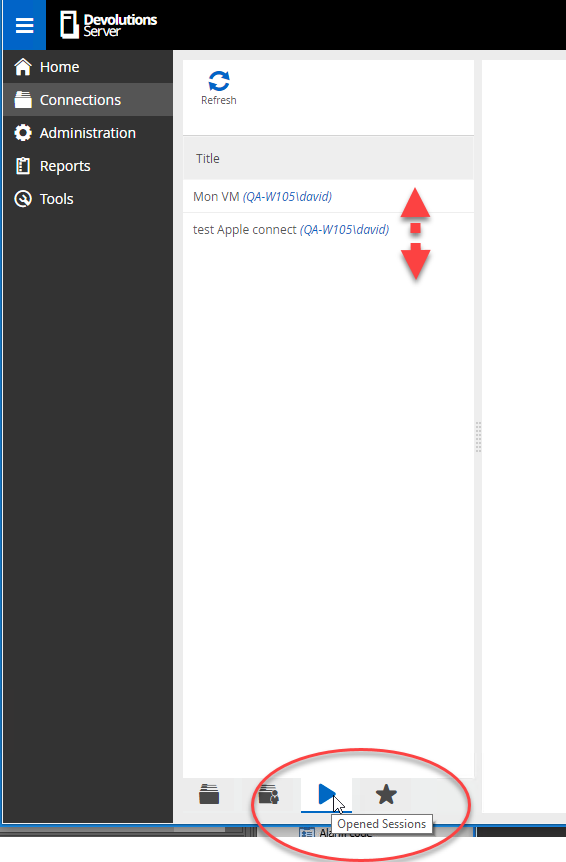 Added private vault support (web), and added support for the private vault in the web browser extension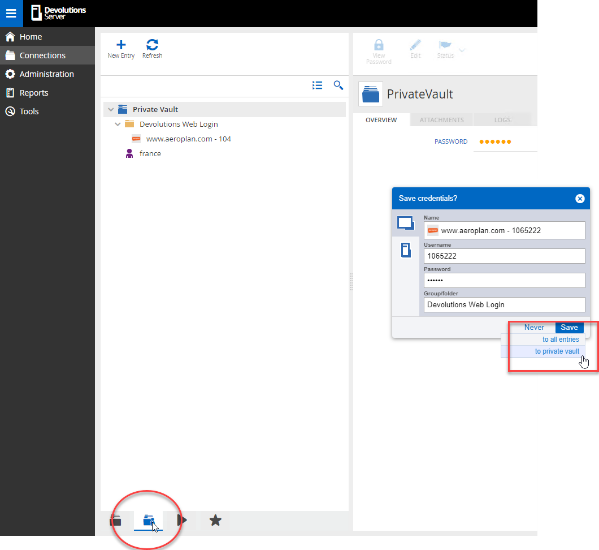 Added logs to attachment operations
Added UPN domain suffix support
Get Devolutions Password Server 4.6
If you already have a Devolutions Password Server License: Upgrading to the new version of DVLS can be a little tricky, so please contact our team of experts at support@devolutions.net. We'll take you through the update step-by-step.
If you're new to Devolutions Password Server: Your free trial awaits! Please request it from this page: https://server.devolutions.net/Home/Trial
**IMPORTANT NOTE!**
To avoid problems, it's very important that you have an active install of Remote Desktop Manager 12.5 before installing/updating Devolutions Password Server 4.6. If you have any questions or need help, don't hesitate to contact our support team: support@devolutions.net.
Tell Us What You Think
We can't say it enough: we love hearing from you. Many of your suggestions make their way into our product updates — and Devolutions Password Server 4.6 is no exception. Please tell us what you think by commenting below, posting in our forum, or emailing us at infos@devolutions.net.