Back in July, we asked you to
share your favorite IT conferences
. And last month, we asked you to tell us about
the best speaker you've ever heard
. Do you see a pattern?
We're Baaaaaaack!
Yes, after spending the last couple of years focusing relentlessly on product development and more than doubling the size of our workforce, we're back on the conference circuit! In fact, just last week our road crew was at a
GoSec
event in Montreal, which is close to our HQ (see the trio basking in their beautiful IT pro glory below).
GoSec brings together experts in the IT security field from multiple sectors.
We hope to catch up with some of you soon at one of our next stops. We'll post updates on our blog, in our newsletter, and on social media.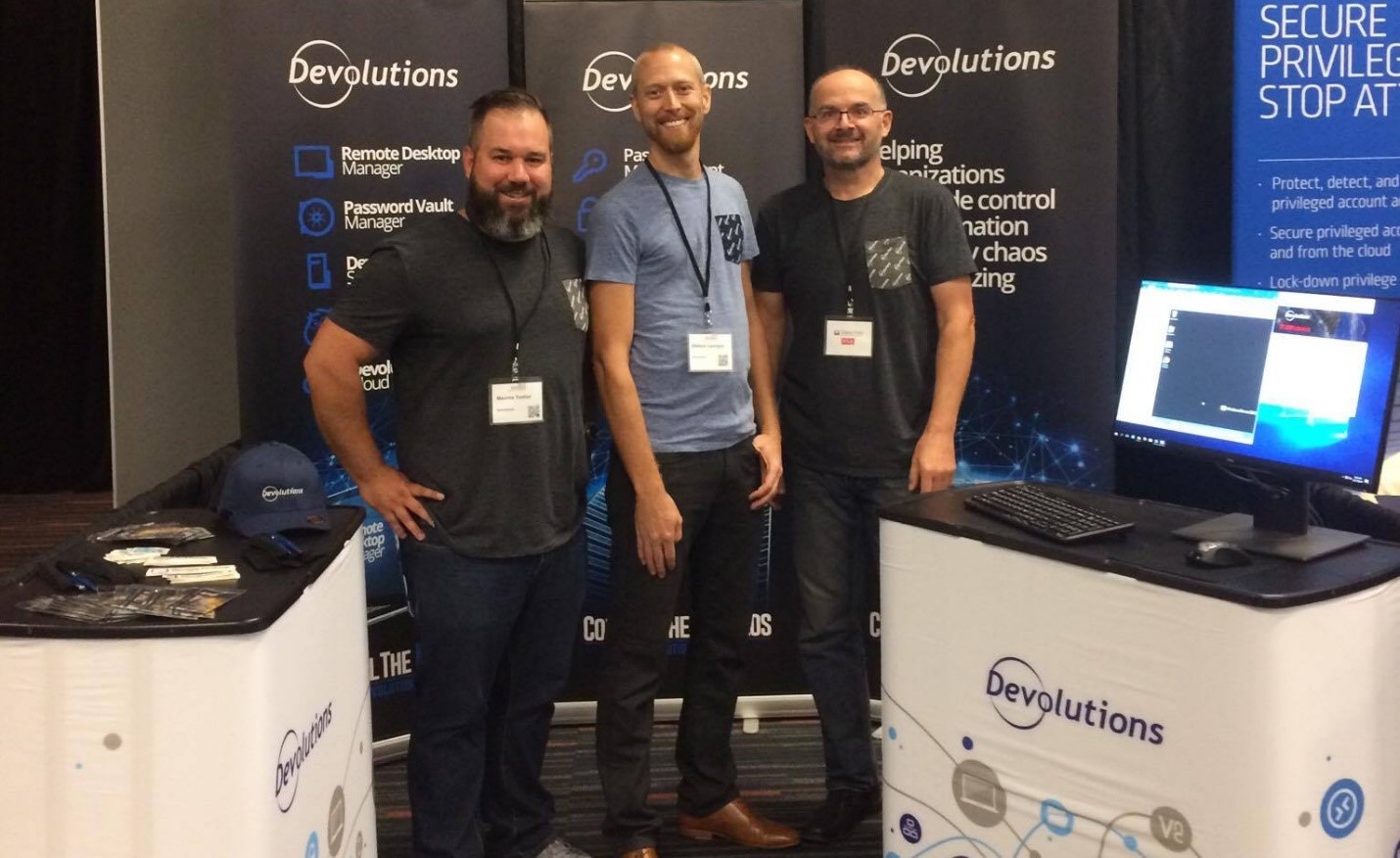 Back to Our Regularly Scheduled Poll Results Program
The responses to our poll question, "Who's the Best Speaker You've Ever Heard," were great and inspiring. The list includes:
Barack Obama (yeah, I saw that one coming)
Thomas Randall - Senior Director at BT Americas
Louis Tetu - Coveo's CEO (apparently pretty inspiring)
Bonnie St. John - First African-American Paralympic medalist
Jack Ma - Founder of the huge company Alibaba
Anthony Robbins - Philanthropist and life coach
Tome Tanasovski - Morgan Stanley's Vice President
Pat Gelsinger - VMware's CEO
Clifford Stoll - Astronomer, author and teacher
Christopher Erhardt - Head of School for the Academy of Interactive Entertainment
It always amazes me that there is still so much to learn, and so many people to meet.
That's what is so great about this community: there is such a diversity of opinion.
Plus, we have a better sense of the kind of style that you find the most interesting and motivating. And honestly, I've never heard of some of the people who have made such a positive impression on you — which means I have some videos to watch and articles to read.
And the Winners Are…
Did you think we'd forget to announce the winners? Never! The winners are…DRUM ROLL…
Michael Ballard and "Cary!"
Congratulations! I'll be in touch about your prize, or you can email me at  
jdupont@devolutions.net
.
Stay tuned for the September poll, which will drop tomorrow.