Hello RDMers,
It finally smells like Summer! Little birds singing, flowers popping up everywhere, there are plenty of laptops and tablets on the terrace and it would all be perfect except for one thing…the dreadful bathing suit time – which means it's DIET season, too! Well if we have to go on a diet might as well put our Remote Desktop Manager on a diet also!
We love all the possibilities that RDM has to offer but if you only need certain aspect of it why bother with the confusion of having too many options. Did you know that there is a fast and easy way to lighten your RDM?
Start by opening File – Options – Types – Availability. In here, you'll find all of the entry types, including sessions, credentials, VPN, and many others.
Next, select the entry type you would like to customize.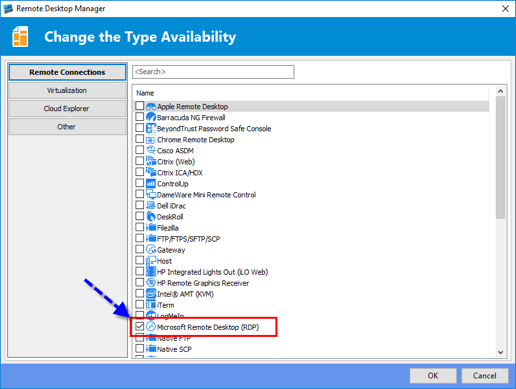 Finally, from the list that appears, enable the entry types that you use in your day-to-day work. These will be the only one available when creating new entry.
If you wish to change this for your whole team and not just for you, make the modification in Administration – Data Source Settings – Types and select the availability of the entries for the data source, thus making the change for everyone.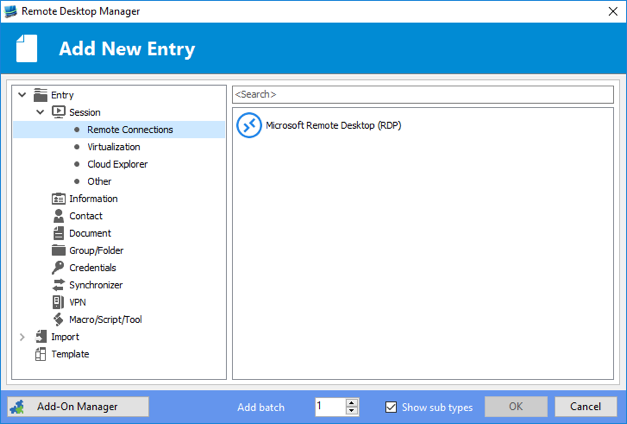 For example, let's say that you typically use RDP sessions and Keepass credentials in your work. With the above steps, you can simply disable all the other types of sessions and credentials. In just a few seconds, your lighter and streamlined RDM will fit like a glove…or like a bathing suit.
As always, please let us know your thoughts by using the comment feature of the blog. You can also visit our forums to get help and submit feature requests, you can find them
here
.