Did you know that over 270,000 users in more than 120 countries on 5 continents use Remote Desktop Manager? FYI: we're working on finding users in Antarctica – but apparently, penguins don't really need to centralize all of their remote connections and passwords…
To serve our wonderful community of IT Pros, we rely on a growing Reseller Program. Here's a snapshot of our partners across the globe: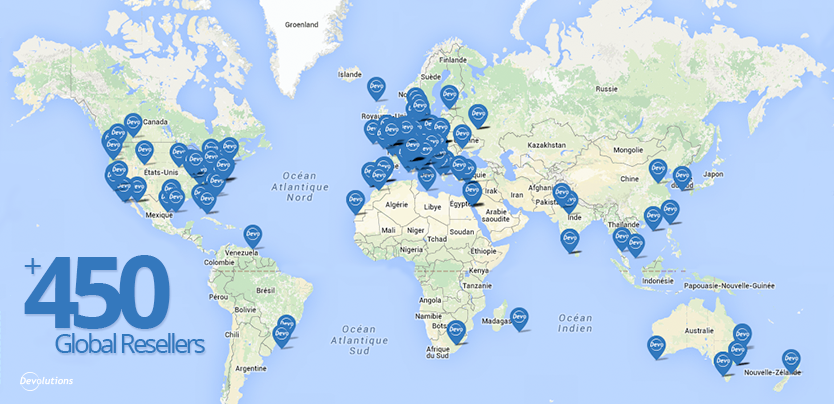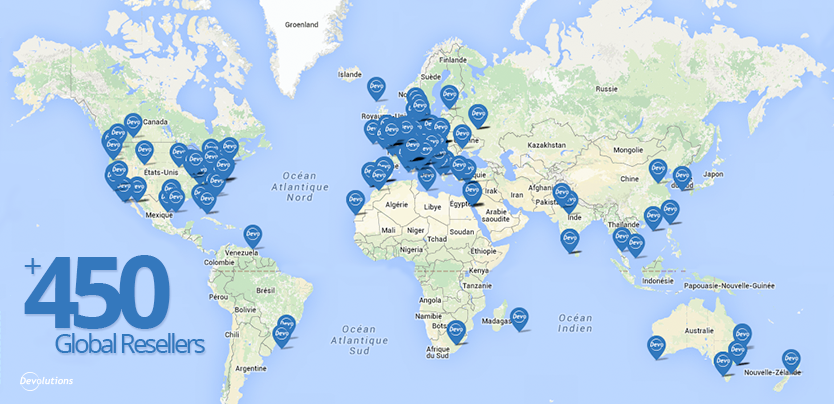 Find a Reseller
We've also made it easy to find an Authorized Reseller near you. Here's the full list: https://devolutions.net/buy/resellerlist
Become a Reseller
Are you a company or consultant who is interested in adding Remote Desktop Manager to your roster of solutions? It's a great way for you to deliver more value to your customers, and generate revenues for yourself (we offer special discounts of up to 35%). To learn more, contact reseller@devolutions.net.
Cheers!