Hey everyone, We have a great culture here at Devolutions. We work hard developing new and better solutions to impress our users (a.k.a. YOU!). But every now and then, we take time to relax and have fun. We call this the "Devolutions Lifestyle", and it's a big reason we all love working here. For example, we have a private on-site gym, a fridge full of beer, a slush machine, a ping-pong table, a volleyball court, and 4 foosball tables (our Marketing Director Max has written a glorious homage to foosball here). But that's not all… We also have a COLLECTION OF PINBALL MACHINES! We're very proud of this collection, which includes Star Wars Episode 1, Wizard of Oz, Street Fighter II, Dracula, Twilight Zone, Fish Tales and the one and only Indiana Jones. Whether we're playing on our own or against colleagues, it's a great way for us to take a break, have some fun, and unwind after a long day! If you're thinking of starting a pinball machine collection in your world, here's my review: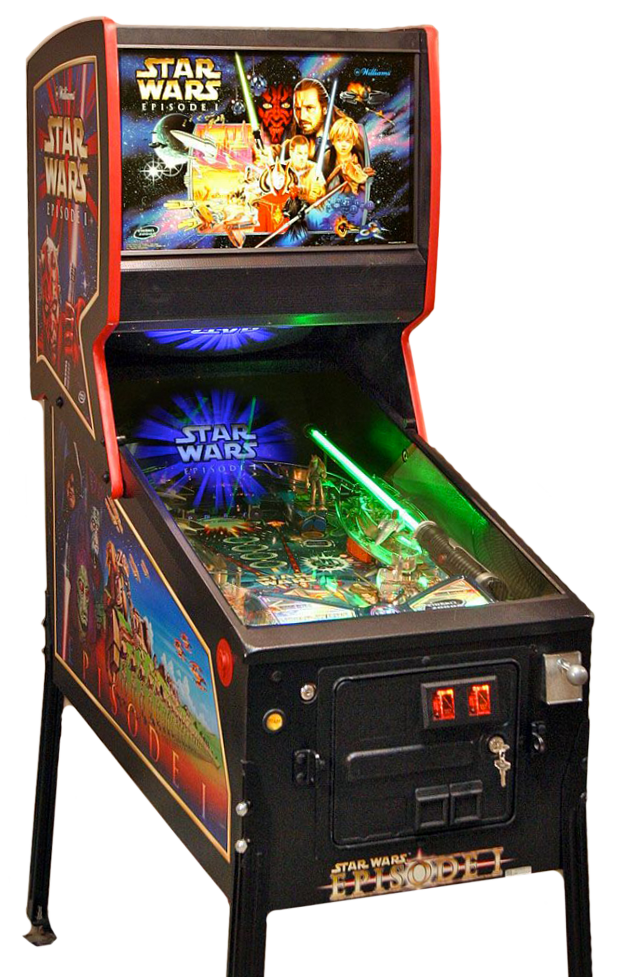 Star Wars, Episode 1
Where else could a list of pinball machines for geeks like us begin?
This machine came out in 2000
, so it's a bit of an oldie – but don't let that stop you from checking it out! It's actually a "hybrid" pinball + video game, which some people find more exciting and challenging. Frankly, even though I've played this one a lot, I still don't know how to vanquish the dark side.
I'd say the degree of difficulty is 7/10
.
Wizard of Oz
This machine launched fairly recently in 2013
, and what's cool is that it combines old-school pinball play with some advanced gaming technologies. It actually has 5 flippers (yes, 5!) and plenty of bumpers, magnets, slingshots, and animated gadgets. There's also a 26-inch screen to complement the experience. Aesthetically, this is the most beautiful machine we have – but it's probably the toughest, too! On the difficulty scale,
I'd give it a 9/10
. But don't let that stop you from adding this gem to your collection.
Street Fighter II
Way back in 1987, when cell phones were about as big as laptops, Capcom released the original
Street Fighter pinball machine
– AND IT WAS GOOD! Then, in 1993, they revamped their masterpiece with the Street Fighter II edition – AND IT WAS EVEN BETTER! The goal here is to defeat all 12 fighters by hitting the right target at the right time (when certain lights are flashing). I'd say it's the easiest machine we have, but it's also my favorite. I recently scored 380 million and was super proud of myself – until I found out it was only the fifth-highest score at Devolutions! It turns out the all-time high score here is 490 million. As I said, I love playing this game, but I'm clearly not as good as I thought.
I'd give it a degree of difficulty rating of 6/10
.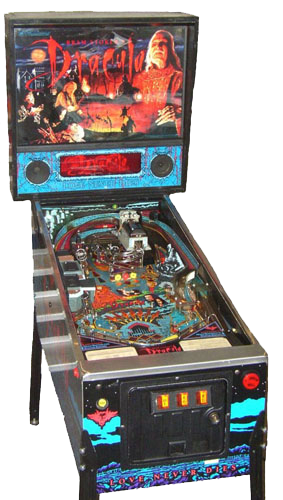 Bram Stoker's Dracula
Like Street Fighter II,
this machine was released in 1993
. It's based on (believe it or not) Bram Stoker's legendary book. There are tons of details, and I found the gameplay really hard – but still fun. Everything happens pretty fast, so you need to pay attention. In my opinion, the most interesting aspects are the sound and music – they're really catchy. I'd say this is one of the tougher games, both because it's super-fast and because the pinball can go straight between the flippers when they're extended. On the other hand, it's easy to get additional balls, so it balances out.
I'd score it 8.5/10 on the degree of difficulty scale
.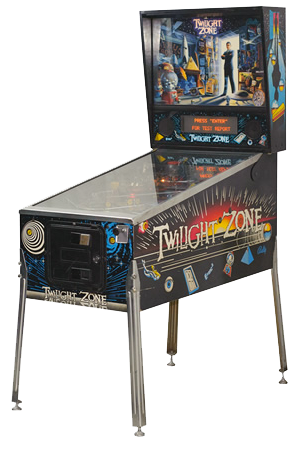 Twilight Zone
In the pinball universe,
Twilight Zone is one of the most beloved machines
ever made – and I wholeheartedly agree! The gameplay is complicated, but it's also fun and exciting. Each piece has a special meaning and needs to be hit strategically and in a certain order to get the highest scores possible. It's just behind Street Fighter II on my list of favorites. I'd rate the difficulty level as
7.5/10
.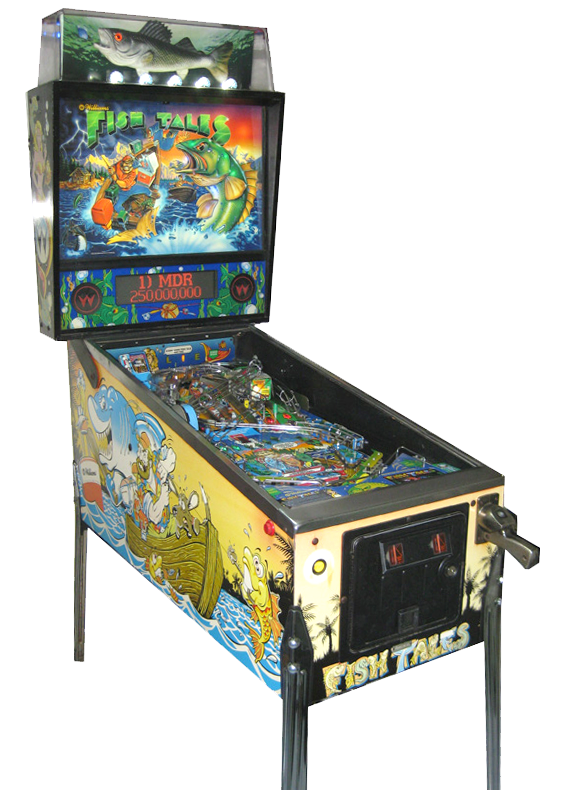 Fish Tales
Fish Tales
is a little bit older than our other machines, as it was launched in 1992. The game is based on (you guessed it) a fishing theme, and features items like a fishing rod, rotary fishing reel, ball lock, and a moving fish topper. I haven't really played this one much (yet), so I'm not as familiar with all of the details. The sound takes some times getting used to, and unless you're really into fishing, it might not be the best choice. But it's still a good machine, and it's pretty easy as well.
I'd give it a difficulty rating of 6.5/10
.
 Indiana Jones: The Pinball Adventure
Since I'm still a newbie here at Devolutions, I didn't had the chance to try
the famous Indiana Jones Pinball machine
because it's actually in restoration. For some of us, it would be an offense to the pinball machine god to forget mention it. Like the Twilight Zone machine, the Indiana Jones machine is one of the world most liked pinball machine ever created. David (Devolutions CEO) would totally agree with the experts by saying you won't get bored playing this one! Try it and you're doomed, you won't see the sun till you hit the high score. After some investigations,
Devolutions peoples told me the difficulty rating would be an easy 6.5/10
.
Have Your Say…
What about you? Are you a pinball wizard? Do you have any pinball machines at work? Or did you spend hour after hour in arcades as a kid inserting quarter after quarter and having the time of your life? If so, tell us about your pinball exploits. And if you have a favorite machine, let us know – we're always looking to add to our collection! Cheers!