Wouhouuuu!!!! Guys we are right on time for the Holidays…or why not for the New Year? You're missing a gift, or maybe just need a sweet, sweet mug to cheer you up every morning!?! Well have you thought about a super Sysadminotaur mug? They are now on sale at: merch.devolutions.net.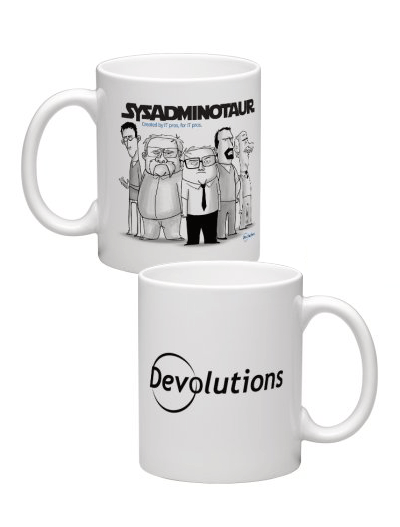 Oh! You or your dear one don't drink coffee or tea? No problem! How about a Sysadminotaur calendar to remember all those important dates (you know like when the next Star Wars is coming out, or when is the next Comicon) or even a Devolutions shirt to always look your best!
So before it's too late and our stock runs out…honestly like ugly Christmas sweaters went out and you then realize it's too late for it, jump on the opportunity and get your Devolutions mug today! Visit merch.devolutions.net to get it now!