One of the questions we get asked by prospective new Devolutions team members is "what is life like in your company?"
Well, first of all, no two days are every exactly alike – and that's great! There's always a new goal to achieve or challenge to solve, and it's one of the things that makes working here so unique.
However, there are some patterns or themes that are fairly regular, and are a part of our culture, too. For example, many of our team members – particularly those with young kids – start their day here between 7 and 8am. It's a great way for them to take advantage of the fact that they had to get up early to get their kids off to school.
Other team members, such as David, Stefane and Melissa, start each day with a jog. If it's sunny they'll jog outside, and if it's rainy or snowy they'll head to the gym.
And of course,
Marc-André
arrives at 8:30am with his signature "gooooooooood morning'.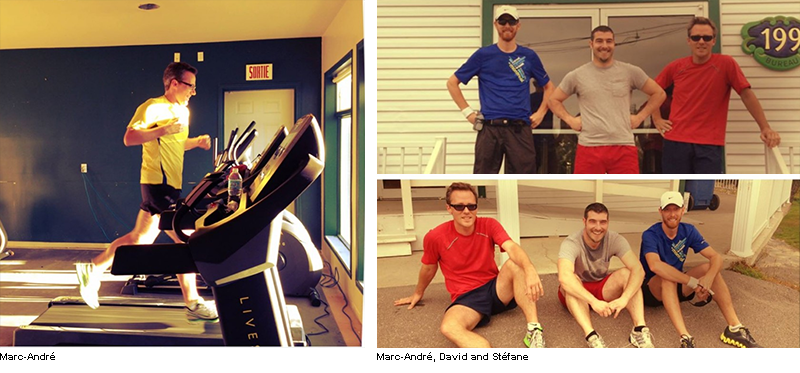 Once we all file in, we work hard until about 10am, when it's time for a break! A bunch of us head down to the basement to
play foosball
(did you know we have a
Devolutions Foosball League
?). We play a few games and it's tons of fun. Those who triumph brag about their win, while those who lose are, of course, plotting their revenge…
Lunch is at around noon, and on Wednesdays it's more of an event than a meal because that's when we have our team lunch! We LOVE food at Devolutions. Sometimes we'll have pizza, other times sushi, or if we're really lucky than Maurice will cook for us! On Thursday, the foodies in our group -- Stéphanie, Stacy and Sébastien – cook an amazing lunch together, too.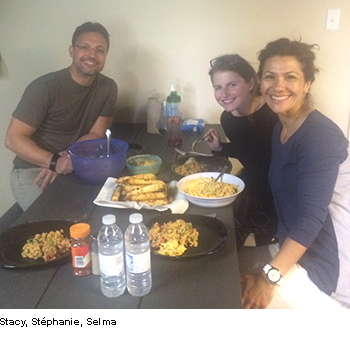 Also, during lunch some of us - Anne-Marie, Jenny, Jonathan and Selma – try to get in a workout.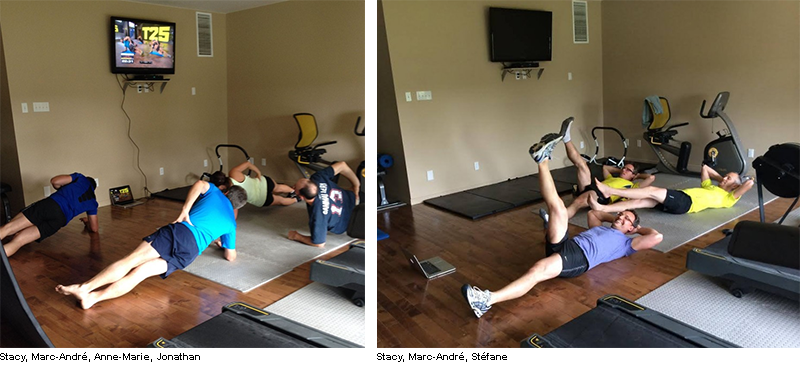 Afternoons are usually a bit calmer than mornings – and sometimes Max will start singing (Max is an awesome singer who performs in front of people on stage…he's our Devolutions Idol!).
And of course, as you may have read on our blog, Thursday afternoon is our much-anticipated popcorn and beer break! While we love our jobs, it's so much fun to get together with the team and have some fun. It really is a big family here.
As you can see, Devolutions is a very special place to work. Hopefully your workplace is a great place to be, too. Please share with us some details of daily life where you work. What do you love about it?