Hello RDMers,
Last week, we took a quick look at advanced session management with Dynamic variables to help and simplify your life a little. Since it's summer and we are all in a great relaxation mood well we will try and continue to make life a little bit easier for you by looking into our Host and Templates.
The power of using a Host entry comes from the fact that it will let you use templates in order to connect to the host. In fact, it will prompt you to choose which template to use whenever you attempt to launch the host.
You simply create your templates (which are automatically shared with your team when using a Shared Template), and then apply them to your host entry.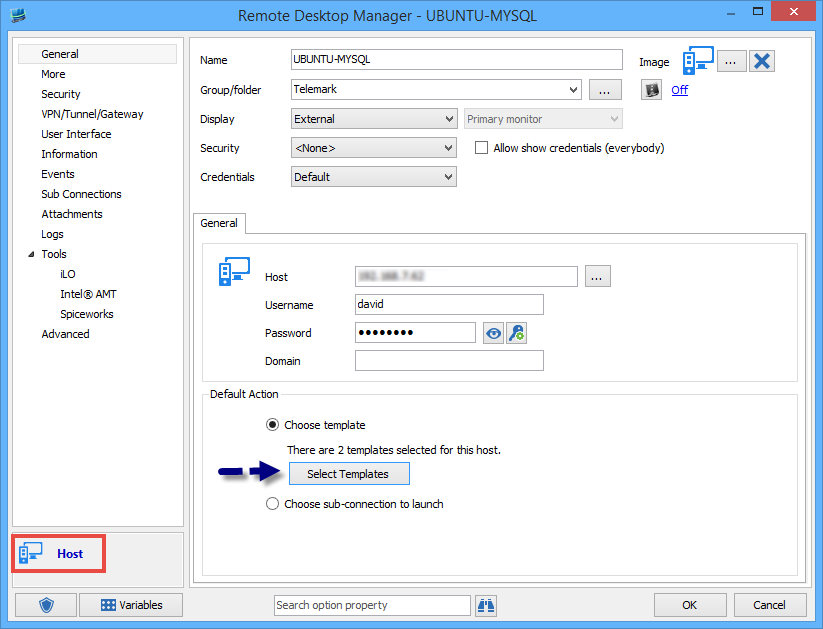 If you always need to connect using the same protocols (SSH, RDP, etc…) you would create templates for each of these types and associate them in the Host entry. So working on multiple machines, using multiple technologies, is the perfect scenario where you could still just keep using your same 2 templates for all of your hosts throughout your team.
Templates are generic by nature, so in order to have access to information from the host, you must use variables. Use the $HOST$ variable for the host name, as well as the $USERNAME$ and $PASSWORD$ variables. In fact, pretty much all of the variables are supported much like other sessions, we simply redirect to the host entry to get the right information.
Using templates and hosts, you will have no more need to create similar entries in your tree view, which will make it a little lighter and little easier to manage.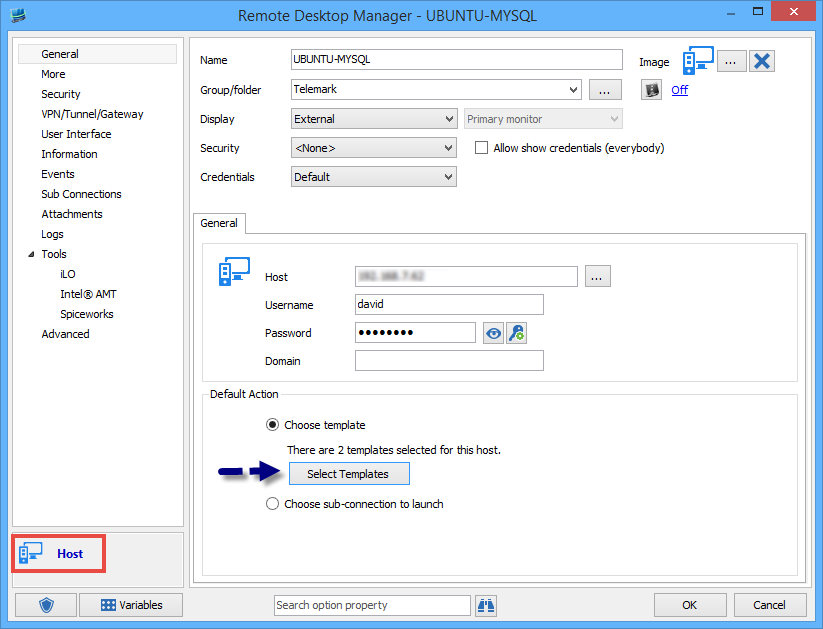 To connect to a host, double-click on it, see this dialog appear, and choose the appropriate template. Voilà!
As always, please let us know your thoughts by using the comment feature of the blog. You can also visit our forums to get help and submit feature requests, you can find them here.