Hey everyone!
For those of you who saw a preview of our new t-shirts on Facebook or Twitter last week and were curious about them…here they are!
The back story here is pretty simple: we wanted to have a t-shirt that was funny and good looking 
"IT is my Job. Beer is my Reward. Remote Desktop Manager is my solution."
 See how it looks!
And guess what? You could WIN a fantastic Devolutions t-shirt and be the envy of your workplace!
HOW? Simply send us a quick 2-3 minute video highlighting your favorite Remote Desktop Manager feature.
 As soon as we get your video, we will send your T-Shirt! It's that easy!!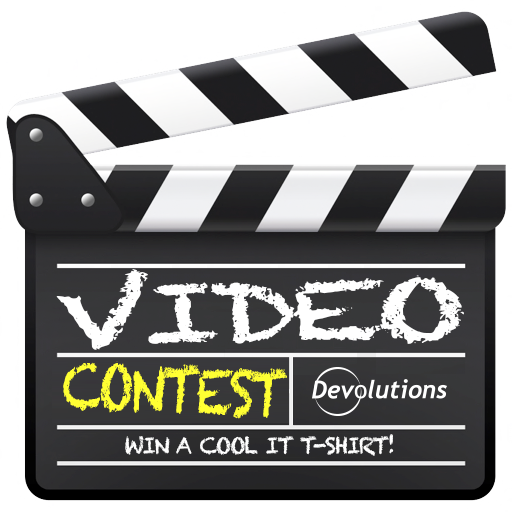 To get you started, watch this great video from a member of the Devolutions Expert Team, Jan-Pieter Tevel: 
https://www.youtube.com/watch?v=tyUILgOp4Ho&list=UU56qj3js7FRiruz0u8vpHVw
Your video will be used on the Devolutions Website, Forum and on this Blog. So hurry up and show us your RDM!