2014 is wrapping up, and as we reflect on the past year, we'd like to thank our community of IT pros for all of your support, feedback and contributions. Although we're kind of biased, we feel that our community is the BEST IN THE WORLD, and we work hard every day to live up to your high standards. At this time, we also wanted to unveil our "IT Personality of the Year", which is the person who we feel has had the greatest impact (in a positive way of course!) on the IT landscape. So without delay, the winner of this year's award is… 
Microsoft CEO Satya Nadella!
Why did our team select Nadella? Well, first let us say that there were many worthy candidates, and it was very hard choosing just one. However, we agreed that since taking over from Steve Ballmer last Fe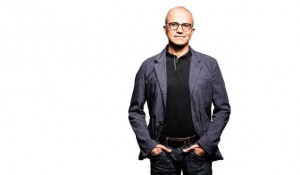 bruary, Nadella made some bold and gutsy changes at Microsoft, including:
As you can see, what we like best about Nadella's impact here is that things are moving towards more open accessibility and cross-platform functionality, which frankly speaking, has not always been something that people associated with Microsoft! Of course, there's plenty of work to be done, and we especially want to see how the universal apps program moves ahead. However, based on some key moves that we think are generally positive and headed in the right direction, we're happy to give the award this year to Nadella. What do you think? Did we make the right choice? Is there someone else who in your opinion has had a bigger and more positive impact on the IT world? Please share your thoughts and tell us YOUR IT Personality of the Year!