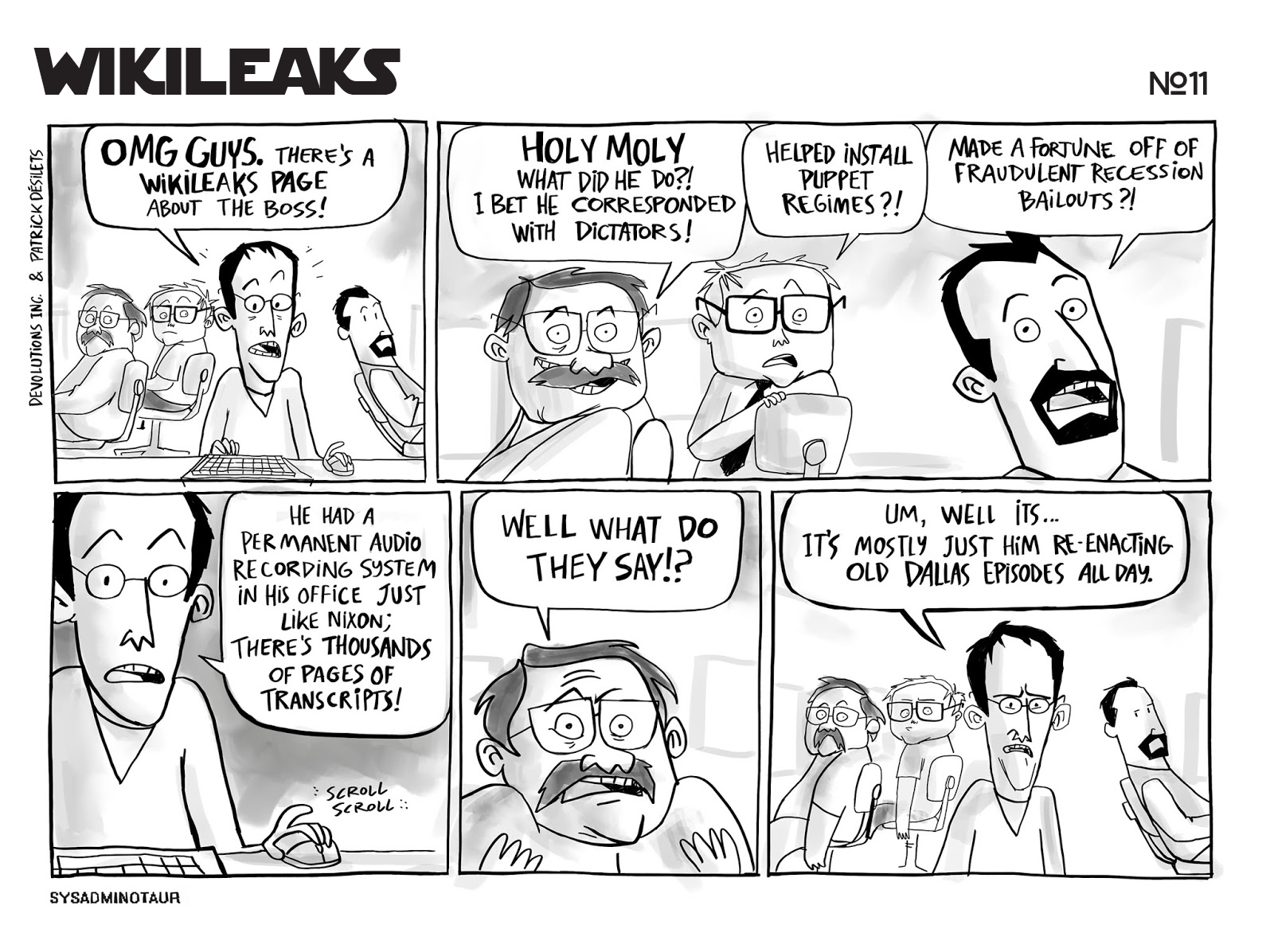 Hey everyone!
As you may recall, a few months ago we announced that we were working on a new series of Sysadminotaur. Well, today is a great day because we officially launch a new Sysadminotaur and we hope you'll like it! Thanks to our talented friend and artist Patrick Désilets!
Help us create more Sysadminotaur!
One of the coolest thing about Sysdaminotaur is that you can be part of the experience. Share with us your story ideas and maybe you'll have the chance to see yourself in one of our next Sysadminotaur.
Thanks.