Hi everybody!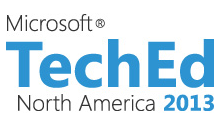 Once again this year, we'll be exhibiting Devolutions' product line in New Orleans at the one and only TechEd, which is dubbed as "Microsoft's Premiere Event for IT Professionals & Enterprise Developers."
After last year's success (and fun!!!), we couldn't miss the opportunity to meet RDM users and IT pros from around the globe. And of course, we couldn't resist a trip down to the "big easy," where we've heard that the music, food and culture is like nowhere else in the world!
Come and meet us
If you're planning on attending the event, please drop by our booth and meet the friendly experts behind RDM, such as Maurice our product manager, Stefane our CTO, and David our founder and CEO, and many others, including yours truly. We'll be doing live demos, giving away cool gifts, and our experts will be on hand to answer your questions. It's also the perfect opportunity to discover RDM 8 if you haven't already (a 30-day free trial is available here:
https://remotedesktopmanager.com/Home/Trial
).
And speaking of cool gifts, stay tuned to the blog, as I'll be posting pictures of what we intend to giveaway to our booth visitors. If you enjoyed last year's SWAG, you won't be disappointed this year either…did you you "EAR" me? ;)
Also, if you've been to TechEd before, please share your advice on what IT pros should – and shouldn't do – to get the most out of the event. And if you love New Orleans, tell us what we need to see, and where we need to go – especially if food is involved
Thanks!