Hello everybody!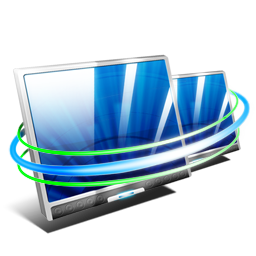 I have some GREAT NEWS: RDM 8.1 is now available! You can download it here:
https://remotedesktopmanager.com/home/download
. For those of you keeping score, RDM 8.1 is our first major release since launching version 8.0 in November, 2012.
What's new!
So, what can you look forward to in RDM 8.1? Well, in addition to more than a hundred enhancements and bug fixes, you'll also find plenty of upgrades and improvements, including:
Keyboard shortcut customization
Citrix Web session support
SQLite data source type
VisionApp vrb file format import
If you'd like to see the complete list of changes and improvements, check out the change history(but you should probably get a re-fill your coffee first, we've improved a lot of stuff for you, so you'll be reading for a while!).
A word from Devolutions CEO
Here's what our CEO David has to say about this latest release:
"Our vision with RDM is to give IT Pros a practical, simple and time-saving tool they can use every day to control all of their remote connections and securely manage credentials. The new customizable UI, and many of the integrated technologies in this latest edition of RDM were inspired by requests from our amazing community of IT Pros. Our staff of experts worked very hard on version 8.1, and we all believe that it's a worthy expression of our commitment to delivering a robust, all-in-one platform for IT Pros and teams worldwide."
After you give RDM 8.1 a spin, please send us your feedback and tell us what you like – and what you'd like to see in the next major release, version 8.5. And if you're brand new to the Devolutions family, please download your FREE 30-day trial version at:
https://remotedesktopmanager.com
Thanks!