Hi fellow RDMers! As promised, here's an update on the much-anticipated RDM cross-platform implementation project.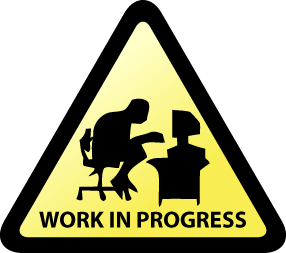 Last week, I interviewed our software architect Richard. You may recall that I first interviewed Richard in December, and he discussed his vision, plans and expectations. In case you missed that interview, you'll find it here:
http://blog.devolutions.net/2012/12/interview-with-rdm-software-architect.html
.
So, please sit back and enjoy part 2.
Below are my questions, followed by Richard's answers.
Hi Richard, how are things going so far with the cross-platform implementation project? You know how eagerly member of our community
are
looking forward to it!
So far, so good! It's pretty exciting to watch the application take shape.
Any big wins? Any challenges?
Most of the tools I'm using are open source, which has been a massive productivity boost. When working with closed source frameworks, if you get a problem, you can be stuck sending bug reports and trying to figure out workarounds for your issue. When see some unexpected behaviour or missing functionality, we can dive into the source and quickly figure out a solution, and, usually, contribute a fix back to the project. The biggest challenge right now is the sheer quantity of UI work. The application encompasses a lot of diverse screens and controls, simply because of all the different functionality and options. Recreating all that work for a different platform is proving to be a big undertaking – however I'm confident that it will be well worth the effort to get a nice, native UI.
What's next?
Right now we're still in the alpha stage of development; we're working towards getting feature complete for a first release. Next we'll start beta testing and hopefully getting an early version into the hands of some users, ahead of an actual release. Longer term, I think the next logical step will be to start working towards an initial version for mobile devices – that will really close the loop on being able to manage your data on Windows, Mac and mobile. What would like you like to achieve during beta testing and who would be the perfect testers for this project?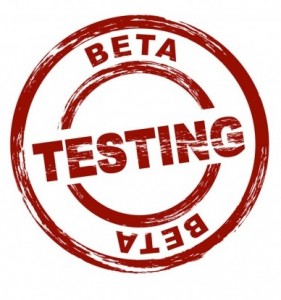 We'll be looking for various things during beta testing: bugs are the main one, obviously. Next come any particular speed or performance issues. Additionally, we want to look at usability – Mac users have different expectations regarding how their applications look and behave – I'm sure there will be instances where we could change how things work to better fit into the ecosystem and idioms of OS X. There is also compatibility – we want to make sure that the software matches the expectations set by the Windows version. Initial releases won't match what we have on Windows feature-for-feature, but we'd like the features that are implemented to be consistent with Windows. You should be able to share your data sources between Mac and Windows and have everything 'just work'. So our perfect testers would be users that are already familiar with the software on Windows, but are familiar with OS X and want to start using it there, and who can tolerate some rough edges and bugs! A few people have already reached out to us, which is great. Do you have any comments or questions for Richard? If so, please feel free to leave a comment below or send me an email at
mtrottier@devolutions.net
. And of course, I will keep you all up-to-date on how things are progressing. So far, so good! Regards, Maxime