Hello RDMers! As you may know, last November we launched Remote Desktop Manager
version 8
. The response has been really great, and we've received a lot of comments about customers switching to the newest version, especially so they can take advantage of the cool
new UI
.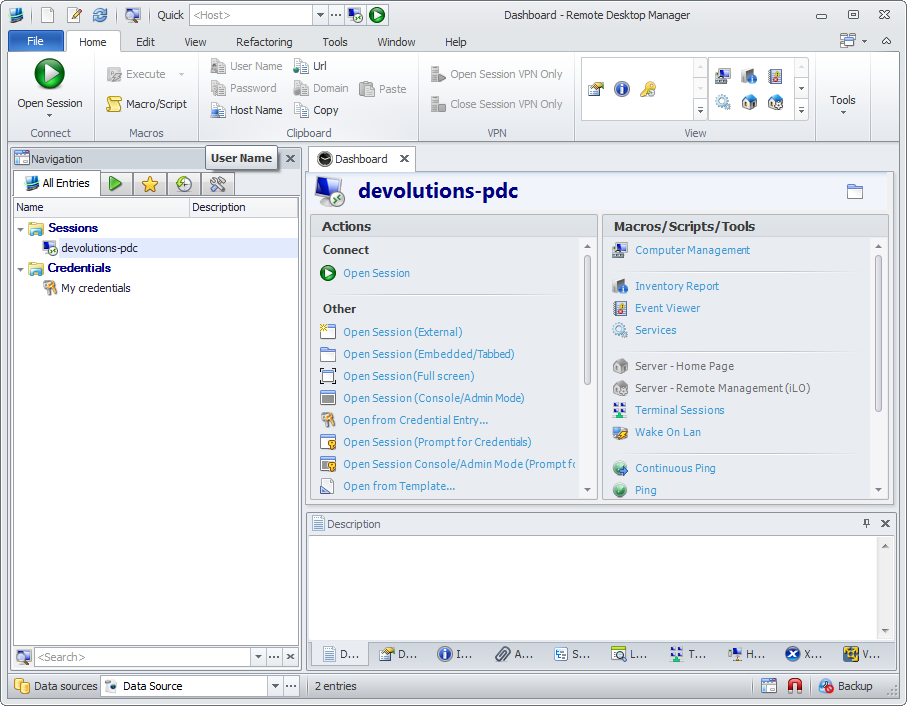 Last week, I was having lunch with our developers here at Devolutions. (We would have invited David, but he was busy hanging out with other CEOs from around the globe at MIT in Boston at the
Entrepreneurship Development Program
.)
Have you made the switch?
Anyway, during the lunch, we began talking about the great feedback we've received from users who made the switch to the latest RDM version. But we also started wondering why some people haven't upgraded. And so it thought it would be simpler to ask all of you directly:
Do you still use RDM version 6 or 7 – and why?
Help us help you!
Now, please understand that it's PERFECTLY OKAY if you enjoy using RDM 6 or 7. We aren't here to make you feel like a dinosaur or anything because you haven't upgraded. We sincerely would like to know, so that we can better understand your needs and meet them. It's really that simple.
Freebies
This month, I'll be giving away four RDM Enterprise licenses to randomly selected people who share their feedback. Who knows? It could be you! Don't miss your chance to switch to version 8 free of charge. You can leave a comment below, share your answer on twitter
@remotedeskman
or send me an email at
mtrottier@devolutions.net
As usual, I'll share the results with you early next month. Thanks! Max