Hello everyone!
2013 is ending, and that means it's time once again to take a look back at some of the highlights of what was truly an eventful year here at Devolutions:
JANUARY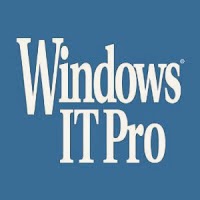 We started working on several Add-Ons including ISL Light Desk and Tera Term Pro. At the same time, we also wanted to start the year off by clarifying our very user-friendly license policies. And we wrapped up the month with a great Remote Desktop Manager review on Windows IT Pro;-)
FEBRUARY
Since our solution is targeted towards IT Teams, we shared 5 RDM Team Tips & Tricks. And in keeping with the team spirit, we also pointed out the Top 5 Reasons to Upgrade from RDM Standard to Enterprise. And of course in February we saw RDM for Mac first screen shot.
MARCH
We suggested that you read a very interesting White Paper called "Are You Doing IT Wrong?" by Eugene Kalayev and the team at SmartX. If you haven't read it yet – we urge you to check it out, as it's an insightful and easy-to-read remote overview of Eugene's experience working with different tools.
And lastly, our March survey asked why IT pros are switching from visionapp to Remote Desktop Manager. Here are the 6 reasons why.
APRIL
April was also when Max, our Marketing Director, posted the popular blog "12 Things I've Learned (so far) about IT Pros!" It was based on Max's personal experience in working with and meeting so many amazing IT pros from around the world.

Plus, we celebrated Remote Desktop Manager Server's (RDMS) first anniversary by launching version 2.0. Plus, we launched the new Small Business Edition of RDMS, which is been specifically designed for small and medium businesses! Read more here.
MAY
In May, we showed you how easy and simple it is to use Remote Desktop Manager, thanks to the Automating Remote Microsoft Management Console (MMC). And on top of all that, we helped you LIVE LARGE at Microsoft's TechEd with Six Tips to Rock Microsoft's TechEd!

JUNE
In June, we proudly introduced the Italian version of Remote Desktop Manager! So far, our amazing community has used our Devolutions Localizer tool to translate Remote Desktop Manager into German, Russian, Chinese, Dutch and most recently, Polish and Swedish! Also in June, Microsoft MVP Chris Shaw did an amazing job outlining how Remote Desktop Manager's centralized data source allows his team to take advantage of a more efficient sharing environment, get organized, streamline management and increase productivity. Read Chris' insightful and interesting Case Study here.
But most of it, we had an amazing time meeting fellow RDMers and IT pros from all over the world at Microsoft TechEd 2013. We gave away 2400 pairs of next generation earphones, and demo'd Remote Desktop Manager to more than 500 IT pros.
Thanks to our friends at Thycotic Software, Ben Armstrong from Microsoft, Lisa Perrone who took amazing care of all of the Exhibitors, and of course, to the people of New Orleans who helped make this trip one that we'll never forget.
Stay tuned for part 2 of our 2013 Year in Review!