Hello Everyone,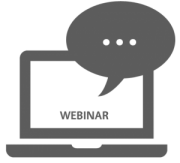 It's my pleasure to share with you that we're now offering FREE webinars, so that you and your team can learn more about Remote Desktop Manager and Remote Desktop Manager Server. The  interactive webinar will be led by our experts, and will cover :
Data source
Entry type
Basic security
Best practices
and more…
You'll be invited to ask questions, make comments, and really see how our solutions fit your unique needs and work environment.
How to Schedule Your Demo Webinar
Visit the "Request a Live Demo" page of our website and select the product that you're interested in learning more about.
You'll receive an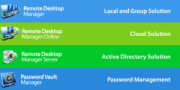 email, and can choose the time that's best for you and your team. And that's it! It's the simple and easy way to learn more about our products at a time that suits YOU and YOUR TEAM. And of course, it's completely free and there's absolutely no obligation or commitment.If you have any questions or comments.