Hi everyone,
A few months ago, I had the pleasure of introducing you to our new Software Developer and Add-On Manager André Sanscartier, and our new Web Developer and Graphic Designer Matthieu Goulet, both of whom are very talented and true pioneers here at Devolutions.
Well, to carry on the tradition, today I'm thrilled to introduce you to our new Technical Advisor Jean-François ("JF") Dagenais! To help you get to know Jean-François a bit better, I interviewed him a few days ago. My questions are in bold, followed by JF's answers.
T ell me a bit about your background in the IT world. ** **
I started working in IT in 2000. I worked for a company called 3-SOFT. I used to support calls for several SMEs. Later in 2006, I started working for TD Insurance, and that continued until October 2013. At TD Insurance, I started as a technician on the phone, and finished as senior technician of the Access Management Helpdesk team.
What does your job involve? What tools do you use?
I work with Maurice to provide support for Devolutions' products. I also help with the live demos, and the creation of new documents as well.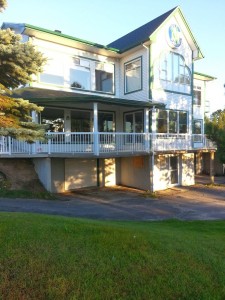 **How did you and David meet? **
---
My father in law knows the owner of this building where Devolutions is now headquartered, and he told me that a great IT company was established here. So, I sent an email with my resume to infos@devolutions.net, and a short while later I met David for the first time. A week later I met Maurice, and a week later an offer was on the table for me – one that I was thrilled to accept!
**What are your first impressions of working at Devolutions? **
The Devolutions team is fun, dynamic and the atmosphere here is very good. I'm still a little nervous when I arrive in the morning, because I'm a perfectionist and everything is so new to me -- the people, the atmosphere, the tools, the Remote Desktop Manager application processes, ways of working, and so on. I really want to be great right away! But it's getting easier each day and I'm sure things will work out fine.
I think that Devolutions is an ambitious company that isn't afraid to break barriers. I am very proud to be part of this team, and I look forward to the success of Devolutions!
What are some of your hobbies?
Of course, my family is my number one priority. My girlfriend and my son always come first. I am a car and sports enthusiast (specifically hockey). I also love anything that is connected to food, wine and beer. I love discovering new things. Musically, I've been DJing for the past few years, so I have an interest in hip-hop, house, techno, but I also love everything acoustic. My favorite singers are Ian Kelly and Ed Sheeran. My favorite movie of all time is "Ding et Dong," a French Canadian movie!
**What invention do you wish you had created? ** ** **
A website for car lovers like me – a place where we could find videos, comments and information on new products. Plus, there'd be a section for selling used cars and discounts from manufacturers ONLY available on my website!
Would you like to say something to our community?
In only one word, Remote Desktop Manager = awesome! This application truly helps IT pros and teams be more productive and save lots of time and hassle. I can't imagine a company out there, no matter the size, that couldn't benefit from Remote Desktop Manager in some way.
Well JF, I'm sure I speak for our entire community when I say WELCOME TO DEVOLUTIONS! Our team is really proud to have you on board!