Happy New Year everyone!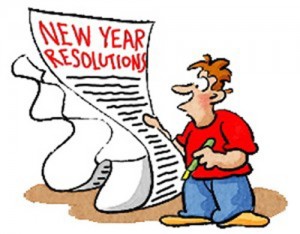 It's that time of the year where we all look back at 2012, and ask ourselves what we can improve upon in the year ahead.
What are your resolutions and top priorities for 2013?
Perhaps they'll be
security-related
. Indeed, we know that security will continue to be a BIG challenge across the world in 2013, and we're likely to see more
BYOD policies
. Or maybe your resolution is cost and revenue related? That's probably a good idea, given that organizations in 2013 will look to become even leaner and more efficient at tracking expenses and revenues. Let us and our community know what you're promising to achieve in 2013. And who knows? Maybe you'll inspire us to create a new add-on, feature or maybe even a whole new product to help you fulfill that promise! And to help get your year off started in the right direction,
we'll be giving away four $25 Amazon.com
gift cards to randomly-selected people who share their resolutions. So what are you waiting for? Please tell us what's on your mind by commenting below, or by sending me an email
mtrottier@devolutions.net
. Thanks!