**Hallo iedereen in Nederland, we hebben goed nieuws! **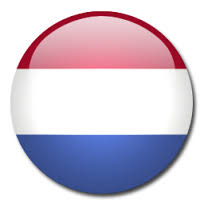 Remote Desktop Manager is nu beschikbaar in het Nederlands!
Hi everyone else who doesn't read Dutch!
We're really happy to announce that, less than a month after releasing the Italian version, Remote Desktop Manager (RDM) is now available in Dutch for our users in Netherlands (or anyone else in the world for that matter). You can find the Dutch version of RDM 8.4 here: https://remotedesktopmanager.com/home/download
RDM community at Work!
---
We'd like to thank the RDM community and especially Paul Wijntjes, who played a major role in the translation. We're delighted to award Paul $500 and an RDM Enterprise license. Congratulations Paul!Here's what Paul had to say about his work with the Dutch translation: "After reading the RDM blog about version 8.3, I noticed the request about helping translating RDM into Dutch. I signed up for it and installed the Localizer application. After the installation, I looked at the first translation file, and within a few hours all 900 strings where translated. After pressing the update, the progress bar increased a few percentages, and then I noticed the other two files which contained more elements to translate. Eventually, it turned in a sort addiction to get this translation done. My wife was wondering actually what I was up to all evening after coming home!" J
Devolutions' Localizer
If you would like to contribute by translating RDM into your native language – and also have a chance to win cool prizes just like Paul -- please click on the following link:
https://devolutions.net/home/contribute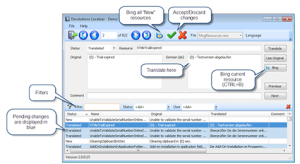 Simply create an account, choose your language, and you will have access to our localization platform.
Status Update
Here's some more good news: the German version of RDM is 85% complete, the Polish version is 75% complete, and the Hungarian version is 45% complete. Please register if you'd like to work with any of these languages, or any of the other languages on our list.
Thanks!