Hi everyone!
As you know, there are all kinds of licensing policies out there, such as SaaS, freemium, perpetual, subscription, maintenance and many others. Here at Devolutions, we use perpetual licensing for
Remote Desktop Manager
(RDM), and subscription licensing for
Remote Desktop Manager Server
(RDMS).
So in other words, when you buy a RDM license, it's yours forever
and you may never renew it if you are happy with the current version you are using. And when you buy an RDMS license, you renew it when it expires, depending on the length that you choose. To learn more about our licensing policies, please check out my recent article
here
.
Now, I'd like to introduce you to something that I hope you'll find as amazing as we do: our lifetime "locked in" RDMS license renewal pricing.
Here's How it Works:
Let's say you purchase a RDMS license today for $4,999, and the current renewal rate is $1,999. Now let's fast forward a year, and say that the renewal rate has risen to $2,229 (you know, inflation and all that). Guess what? You won't pay the higher amount! You'll ALWAYS pay the lower rate that you "locked into" when you purchased your first license.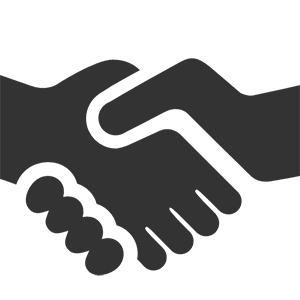 Why We're Doing This:
At Devolutions, we don't have customers – we have partners. And our lifetime "locked in" RDMS license renewal pricing policy is meant to respect that relationship, and support the incredible IT pros in our community. Frankly, without you, we don't exist. Helping you save money when you renew your RDMS license is one of the ways we thank you for being our partners.
Give it a Try!
Why not give RDMS a spin today and see what you think? Go ahead and download our free 30-day trial  Please note that you will need RDM Enterprise to access RDMS. If you don't have a license yet, then simply download a free trial here: https://remotedesktopmanager.com/home/trial
Are You a Small Business?

Also, if you're a small business, then you should check out our new RDMS Small-Business Edition, which we launched just a few weeks ago. It's the perfect solution for smaller IT teams who want to securely centralize all their remote connections, credentials and documents. Take a look at our Comparison Chart for an overview of this new version here.
Questions or Comments?
If you have any questions or comments about our licensing prices, plans or policies, please contact me at mtrottier@devolutions.net
Thanks!