Hi everyone!
You may recall that Microsoft MVP Chris Shaw has been working with RDM for the past year, and occasionally blogs at https://chrisshaw.wordpress.com about his experiences and insights. For example, in his last post, Chris highlighted a cool RDM tip that lets him easily monitor his servers. You can find it here: https://chrisshaw.wordpress.com/2013/01/28/quick-tip/
Centralized Database
Recently, Chris has been working on setting up a centralized data source for RDM, so that his entire team can use it, too. And now, we're happy to report that he's completed his mission! All his remote connections and credentials are now securely stored in the database, as are those of his co-workers.
Managing Remote Connections
Chris has done an excellent job outlining how the new centralized data source allows his team to: take advantage of a more efficient sharing environment, get organized, streamline management and increase productivity.
You can read Chris' insightful and interesting Case Study at https://chrisshaw.wordpress.com/2013/06/19/organize-you-your-team-and-your-connections/
Thanks Chris!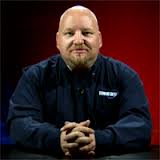 Chris has been writing and speaking about SQL Servers for over 15 years at events such as SQL Connections, Pass and SSWUG Ultimate conferences. Chris was the Conference Director for SSWUG in 2008. Chris received the Microsoft MVP award in 2009, 2010, 2011, and his fourth MVP award in April of 2012. He is the founding member of the Colorado Springs SQL Server User Group and presently resides as the Co-President.