It's my pleasure to introduce you to Devolutions Localizer, our amazing new custom translation tool. It replaces the beloved, but now defunct, Amanuens software localization platform. Devolutions Localizer is an incredibly easy-to-use application.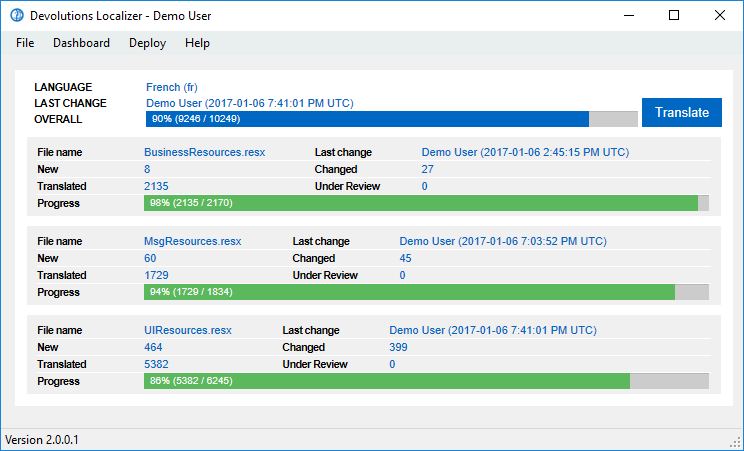 From the
dashboard view
you get a quick progress overview, simply click the "Translate" button and start translating.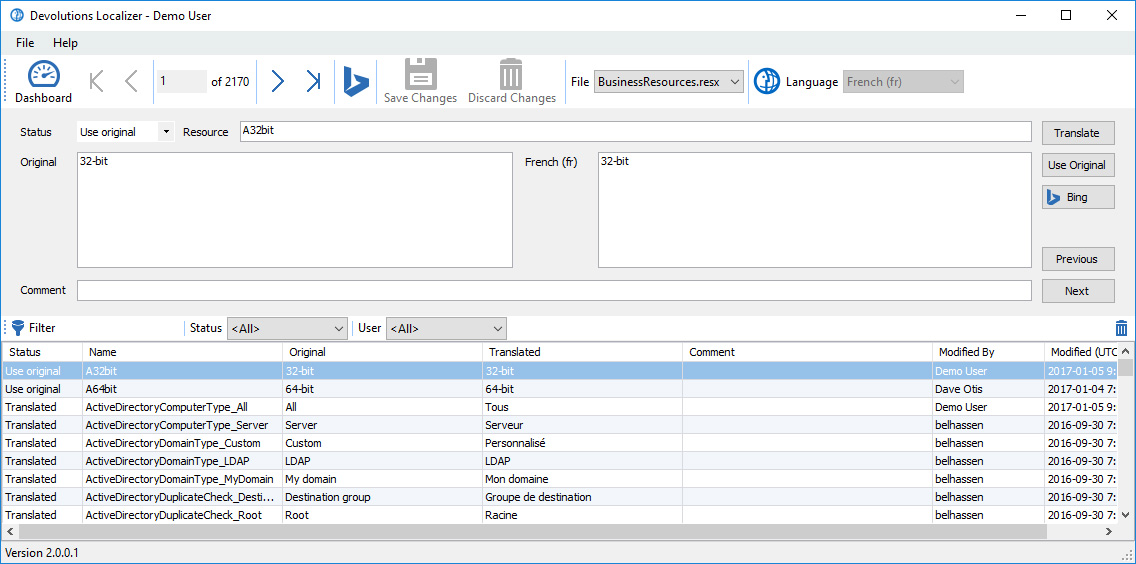 Keyboard Shortcuts
Devolutions Localization also features several keyboard shortcuts to speed up the translation process:
CTRL+D: mark current resource as "Translated"
CTRL+E: mark current resource as "Use original", this ignores any translation text and will display the original value as is
CTRL+DOWN: next resource
CTRL+UP: previous resource
CTRL+B: request Bing translation for the current string.
CTRL+S: save all pending changes
CTRL+F: enable/disable filtering
A Note to Our Valued Translators
We'd like to send a special THANK YOU to everyone who has contributed their time and talent to help translate Remote Desktop Manager. Current contributors: we'll be emailing you instructions on how to start working with Devolutions Localizer.
New contributors:
Please sign up
here
. I hope you enjoy Devolutions' Localizer, and find that it helps make your life simpler and easier.As always, your comments and feedback are welcome. Regards, Stéfane