The beginning
Many of you know about our flagship solution, Remote Desktop Manager. We designed it to help make people's lives simpler, easier, more efficient and even more enjoyable. After all, work should be fun, right? And many of you know who I am, too (if you have no idea who the heck I am, please read my introduction here!)
However, what some of you may not know is the amazing Devolutions story. Where did we come from? How did we get here? Well, here's your answer: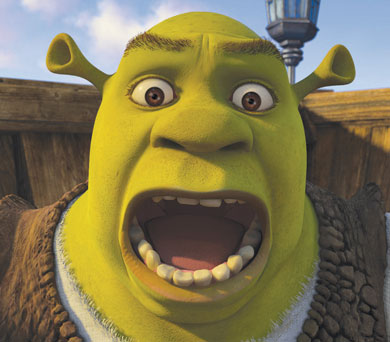 Devolutions began way, way back in 2004. Do you remember 2004?
The Black Eyed Peas were on the radio about 300 times an hour (okay, I'm exaggerating; it was more like 250 times an hour).
Everyone was going to see Shrek 2, which was fine, except that it inspired Mike Myers to make Shrek 3, which was not fine.
The global economy was predicted to hit a 30-year high (anyone have a time machine handy they can lend me?)
And also in 2004, our founder David Hervieux, who had worked as a developer for several organizations and even as an IT instructor in an applied research center, decided to offer his services to growing businesses as an IT consultant. And so Devolutions was born. Now, as an IT consultant, David ran into a problem. He needed a tool to help him manage the numerous remote connections on his customers' networks. He wanted something that was simple, reliable and very efficient. But he couldn't find what he needed. So he created his own solution, and it really worked!
In fact, it worked so well that in 2009, David decided to share his invention – which he simply and clearly called "Remote Desktop Manager" -- with other IT professionals and experts around the world via forums and websites. The response was overwhelmingly positive. And that's when US-based Desktone caught wind of what was going on, and that changed everything.
Desktone contract

That's because Desktone contacted David and invested 6-figures into the development of Remote Desktop Manager. That funding allowed David to hire two employees, re-focus Devolutions' as enterprise software design firm, leave his consulting career behind, and dedicate himself full time at the helm of the new Devolutions.
The funding, along with increased licensing revenues from users around the world, also allowed Devolutions to spread its wings and move to a large commercial space. It wasn't as cozy as David's basement, but it was more professional, roomy and the coffee was a lot better. So everyone was happy!
However, one thing that David and Devolutions didn't do, was move out of Lavaltrie, which is a city of about 15,000 people located about 30 minutes from Montreal (with a population well over 1.5 million and home of my favourite hockey team!).
And the reason Devolutions stayed in Lavaltrie was (and is) because the quality of life is just so awesome here. The people are friendly, and we believe in supporting the local economy as much as we can. And of course, we can reach out to our community through social media, forums, blogs and many other channels. It's the best of both worlds!
The team
Now, as we continue growing the company, we've doubled the size of our office in order to make room for new employees. We now have six wonderful people who work here (from left to right):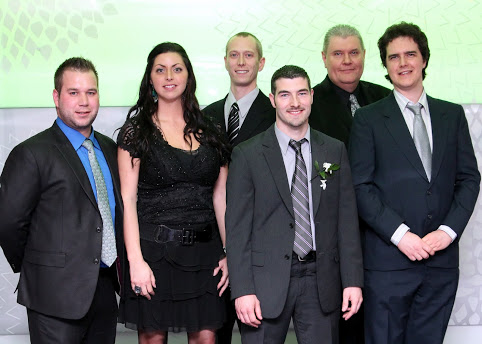 Maxime (that's me!), Marketing Director
Melissa, Office Manager
Stéfane, CTO
David, CEO
André, Senior Software Developer
Matthieu, Graphic Designer and Website Developer
I'm proud to say that this is a great team! Communication is fantastic, and we all respect each other's expertise and contributions. And we even have a daily foosball tournament, complete with a trophy for the winner. I'll be posting more about the fun we have here in upcoming blogs, along with more in-depth profiles of the wonderful people who make Devolutions a really special place to work.
Conclusion
So that's the quick version of the Devolutions story so far. The company has changed so much since 2004 – and the world has changed a lot, too.
But one thing that has never changed and will NEVER change is how dedicated we are to making our users' lives easier, simpler, more efficient and more enjoyable. That's our guiding principle, and is the reason we're here today.
Regards,
Max