Hi everyone!
Richard Markiewicz
We're delighted to welcome Richard Markiewicz, a world-class software architect based here in Montreal, to the team. Richard is working on the RDM's much-anticipated Mac and mobile implementation. With over ten years of experience as a .NET developer, Richard brings a tremendous amount of knowledge and energy to this very important effort!
Maurice Côté
Also, we're delighted to welcome Maurice Côté as our new product manager. Maurice is a former avionics technician and instructor in the Canadian Army, and for the past 15 years has worked as a system/network/database IT administrator, solution architect, and team manager. Maurice will lead and manage our development team on every project.
Anne-Marie Mongeon
And the welcome doesn't stop there! You may also have notice someone new posting on this very blog for a few weeks now. Meet Anne-Marie Mongeon, our new marketing coordinator. She will post a blog introducing herself in a few days. Anne-Marie will interact with the RDM community through our different channels including this blog.
Marc-André Moreau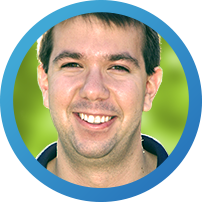 As you may already know, we've entered into a new partnership with Awake Coding on the FreeRDP project. We're contributing our expertise and resources, alongside Marc-André Moreau (the founder of Awake Coding and leader of FreeRDP), in an effort to achieve full cross-platform implementation.
Thanks! That's it for now. Stay tuned for part 2 tomorrow.