The good news keeps on coming!
A few weeks ago, one of the wonderful Remote Desktop Manager users in our forum (
http://forum.devolutions.net/
) asked us if we could support Remote Utilities. With a little help from him, our senior programmer André worked his magic and you can find the new add-on here:
http://remotedesktopmanager.com/Home/AddOn#remoteutilities-viewer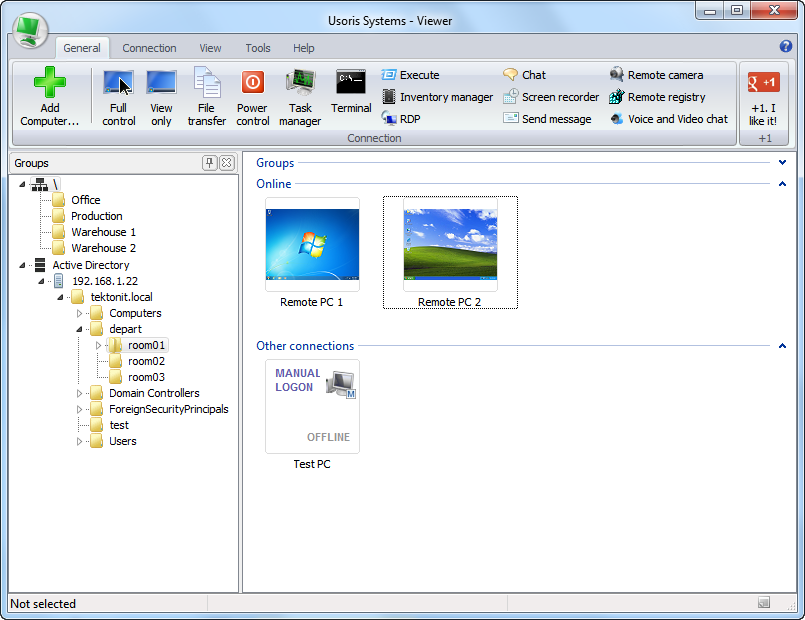 Getting set-up is easy. Start by creating a Remote Utilities Viewer session. RDM automatically retrieves existing sessions. You just have to select it from the drop down menu. Enter your password (which of course will be securely encrypted), and you're all set! With just a double-click, you can quickly access different options, including: • Full control • View only • File transfer (FTP) • Task manager • RDP • Chat and many more… This is just another great example of how important your suggestions and comments are to us. We listen to your feedback and follow your advice to maintain our edge as the solution with the MOST integrated technologies. Check out of our giant list of add-ons here:
http://remotedesktopmanager.com/Home/AddOn
. Since day one, our goal has always been -- and will always be -- to deliver a product that is flexible, versatile, and responds to the practical needs of our users.  Thanks to our incredible community, Remote Desktop Manager is a renowned leader in the remote connection management industry and a tool that is trusted by more than 150,000 people around the world. What should we do next? Please send your suggestions or comments directly to me at
mtrottier@devolutions.net
, or leave a comment below. Best regards, Maxime
Remote Utilities is a remote desktop software that provides easy and secure access to a remote PC. With Remote Utilities, you can view the remote screen and operate its mouse and keyboard as if you were sitting right in front of it.