Brandur Kragesteen Holm Petersen
30 years old System administrator for
Accura Advokatpartnerselskab
Copenhagen, Denmark
In the last few months here at Devolutions, we've had a number of 'firsts.' For example, we exhibited at Microsoft's TechEd for the first time (read about it here). We added a Director Marketing (yours truly!). And of course, we launched our blog just a month ago. And if we stretch back a few years, we can find an even BIGGER first – as in Remote Desktop Manager's first customer! That customer's name is Brandur, and he's active member in our forum. Over the years, his input, along with many other experts, has helped us evolve Remote Desktop Manager into what it is today.  I recently had the pleasure of interviewing Brandur.
The Interview
Maxime:
Greeting Brandur. Can you tell us where you hail from?
Brandur:
I live in Denmark now, but I was born and raised in the Faroe Islands and have lived there for most of my life. Faroe Islands are located in the North Atlantic, half way between Norway and Iceland. It's a self-governed country under the sovereignty of the Kingdom of Denmark. The population is around 50,000, and our national sport is -- as you would expect -- soccer. I enjoyed this year's Euro championship very much. I used to play soccer in a serious league a few years ago, but now I just play for the fun of it.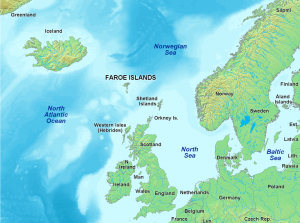 Maxime:
How did you end up working as a system administrator for Accura, a leading international law firm in Denmark?
Brandur:
Guess it all started when I was a teenager. Back then, I was really into gaming and it led me into the world of computers. Since then, I've never stopped learning more and more about the IT world. You could say that I'm a self-educated kind of guy. I started my career 12 years ago as a IT-supporter and later on as a system/network consultant for Formula, the biggest IT company in the Faroe Islands. I worked there for over 10 years before joining Accura at the beginning of 2011
as a system administrator.
Maxime:
Are you aware that you're Remote Desktop Manager's first customer
Brandur:
Actually not at all. The first time I bought an RDM license was in 2009. I was looking for a tool that would let me centralize all my different units. In fact, like many other IT pros I'm sure, I manage over 1500 units using RDM today. It's always open on my desktop. I usually say that if a unit isn't on RDM, it's because I don't use it. I can do pretty much everything with your tool. In fact, it's the versatility of RDM that makes this product so amazing. I'm sure there are no two users who work with your product the same way. It serves to so many different purposes -- it's incredible!
Maxime:
Brandur, thanks a lot for your time. It was a pleasure meeting you. You are part of our history here at Devolutions.
Brandur:
No problem Max. Keep up the great work!
Share your Story
Do you have an interesting Remote Desktop Manager story to share? Get in touch with me and you might be the next member of our community to be featured in our blog!